How to Invest in Safemoon?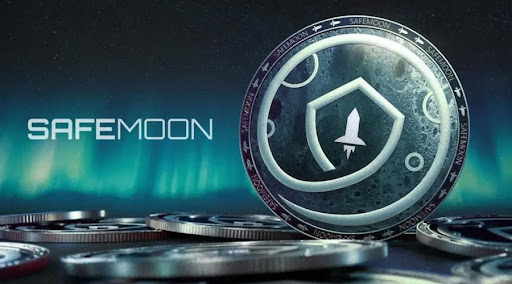 Not only there are over 7,000 cryptocurrencies available on the market today but more are getting added daily as well. So, it's become somewhat tricky for investors to know which one of the cryptocurrencies to research and invest in. Bitcoin and Ethereum are very popular coins and they became successful with massive valuations. But, it's not the same for all cryptocurrencies as some of them may fail and some of them are scams. Safemoon is also one of the newest cryptocurrencies. In this article, you'll learn what Safemoon is, its brief history, how it works, and how to invest in Safemoon. Moreover, you'll also learn whether it's a good investment or not and how to buy it safely. 
What is Safemoon?
It's one of the newest cryptocurrencies that has hit the market in 2021. It's a BEP-20 token and was launched on the Binance Smart Chain (BSC) ecosystem on March 8, 2021. And for those who want to know about BSC, it's a centralized finance (CeFi) ecosystem. Also, BSC is a competitor to Ethereum's decentralized finance (DeFi) ecosystem. Safemoon has taken the world by storm by quickly rising to be the third-largest token of Binance by market capitalization. 
Safemoon is a community-driven approach to decentralized financial systems. According to CoinMarketCap, there are now more than 2.5 million holders of the currency and 585.536 trillion coins in circulation, after the initial launch in the first quarter of 2021. The founders wanted such a coin that would prevent the inevitability of bubbles and ensure "safe" gains. After the launch of Safemoon in March 2021, it gained great attention when its price shot up in April. 
A Brief History of Safemoon
It's been only three months since Safemoon has started trading and still, it's appreciated more than the S&P 500 over the last decade. It was for $0.000000001 the token began trading in March. And, then it shoots up to an all-time high of over $0.000013. It means that an investor would have had $13,000 at Safemoon's peak if he had bought $10 of Safemoon tokens at $0.000000001.
Safemoon has dropped over 60% to $0.0000045 ever since its top. Considering how much Safemoon has appreciated, this may be a convincing sign. Nevertheless, Safemoon has only fluctuated about 10% in the past week. Therefore, some crypto traders are expecting the token to break this trend real soon.
The token price is a bit misleading even if Safemoon has a relatively small market capitalization. With a current max supply of over 585 trillion tokens, Safemoon is ahead of other cryptocurrencies with its great number of coins in supply. Bitcoin has a current max supply of 21 million whereas Ethereum is at a current supply of 115 million. Some investors suggest that it's necessarily impossible for Safemoon to ever reach $1 with so many tokens in circulation. Safemoon most probably will need a market capitalization about 600 times the size of Bitcoin to reach this price target.
Moreover, according to some investors' calculations, it'd take more than all the money in the United States to bring Safemoon anywhere close to $1 per token.
A Bit About the Creators of Safemoon
A group of six people runs this token: John Karony, Thomas Smith, Hank Wyatt, Jack Haines, Trevor Church, and Jacob Smith. 
According to LinkedIn profiles, the Community Manager, Trevor Church, CTO, Thomas Smith, and The CEO, John Karony founded and worked together at an indie game studio called Technically A New Operation (TANO). 
Thomas Smith has worked in different software engineering roles at many companies. Hence, he has the most established work history of the group. The rest of the team members has a varying degree of experience in game development, web development, or general management. 
Hank Wyatt, is Safemoon's VP of research and development. According to his LinkedIn, he also founded a game development company. But, unluckily, the website leads to a 521 error from the host's end. Jacob Smith is Safemoon's web developer. He has also worked for Wyatt's game development company.
As far as the education of the team members is concerned, only one of them has earned a four-year degree, and he's Hank Wyatt. The rest of the team members seem to have spent brief periods at colleges or universities.
For creating a cryptocurrency, you don't need to show proven education or experience at larger companies. Hence, the team's previous credentials and work history seem a bit unclear. Moreover, the creators of Safemoon promote it on their Twitter accounts. Their way of promoting Safemoon isn't unusual as well. Nevertheless, it's hard to say how qualified they are or how genuine the product is.  
Apart from that, the site also has Safemoon-related merchandise for sales such as sweatpants, hoodies, hats, and more. Though it's not ordinary for a cryptocurrency project, the team will probably use the proceeds for development money.
How Does Safemoon Work?
Just like all other cryptocurrencies, Safemoon is a digital currency that simply exists online for use as a medium of exchange. As well-known cryptocurrencies such as Bitcoin and Ethereum are powered by distributed ledger technology like blockchain, the same is the case with Safemoon. It was created on the Binance Smart Chain blockchain. Moreover, as of September 2021, Safemoon only has a market cap of over $1.3 billion as compared to over $930 billion for Bitcoin.
The idea behind coming up with Safemoon was to discourage selling and encourage long-term investment. Safemoon discourages selling and encourages long-term investment by charging sellers a 10% fee. Half of this 10 percent fee goes to the existing holders of Safemoon, whereas, the other half is used in a liquidity pool. The use of the other half fee in a liquidity pool is an effort to better maintain price stability.
CertiK, the blockchain security firm, found this fact during an audit of Safemoon. When the owners acquire tokens created from the liquidity pool, it gives them control over tokens created as a part of the fee. CertiK recommended Safemoon improve its security features by pointing out this major issue in its report.
Besides this, to increase the price and reduce supply, the developers of Safemoon also manually reduce the amount of Safemoon in circulation frequently. According to CoinMarketCap, it's no doubt that the price did shoot up shortly after Safemoon was launched in March, and on April 20, it reached an all-time high of $0.000014. But, it's also fallen around 80 percent from its peak ever since then.
How to Invest in Safemoon?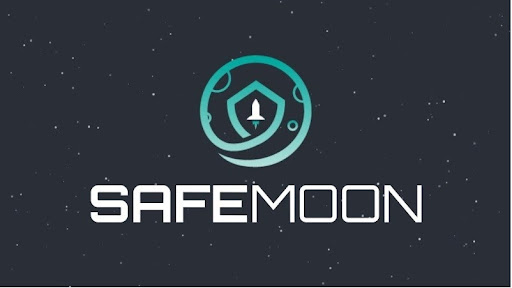 We recommend the following four steps to safely buying Safemoon:
Go to Pancake Swap Exchange
Trade Binance Coin for Safemoon
Let's discuss all of them in detail.
Trust Wallet is a crypto wallet application and the developers of Safemoon recommend buying it using Trust Wallet. First, download it on your smartphone using either Google Play or the App Store. After you've installed Trust Wallet, open it. You'll see "Create a new wallet" on your screen. Select it and follow the guidelines the app will give you for creating a wallet.
There's a recovery phrase that Trust Wallet will provide you. As a recovery phrase is a readable form of the private keys to your crypto wallet, it's a very important phrase. If unfortunately, you ever lose access to your wallet, you need not panic. Because the recovery phrase will help you to get your crypto back. But, you need to be careful that no one else gets your recovery phrase. Because if they do, they could use it to steal all your crypto. So, never share your recovery phrase with anyone, write it down, and store it in a safe place.
You can't purchase Safemoon directly with cash. Rather you'll need another cryptocurrency that you can trade for Safemoon. The most recommendable option is Binance Coin (BNB).
Follow the steps mentioned below to buy Binance Coin using Trust Wallet:
Open Trust Wallet. From the home screen of Trust Wallet, tap the option "Smart Chain". This will take you to the page of Binance Coin within Trust Wallet.
NOTE: You can use the icon in the upper-right corner of the app to search for "Smart Chain" if it's not available in your app as an option to be tapped.
Now when you're on Binance Coin's page, tap "Buy".
Now, you have to enter the amount you want to purchase in U.S. dollars.
After doing that, select "Next" to go to the payment page.
You'll have to enter your payment information here, so, enter it.
Now, confirm the transaction.
NOTE: To complete the purchase, you may need to verify your identity.
Apart from that, if you have an account with Binance then you can purchase Binance Coin there as well. You can use the Binance Smart Chain wallet to trade for Safemoon after that.
Go to the Pancake Swap exchange
Pancake Swap is an exchange through which you can trade many different cryptocurrencies, including Safemoon and Binance Coin. Follow the steps mentioned below for going to the Pancake Swap exchange:
Check out the bottom menu of this platform and you will find a trusted wallet where you can easily select "DApps".

Once you've selected the option, keep scrolling down until you find Pancake Swap.

Select it once you've found it, click on it and check out the exchange place of this platform. 

Now, from here you can trade one crypto for another.

First, go to Pancake Swap.

Now, click "Trade," and then click "Exchange". It will take you to the same exchange page.

You'll need to connect your wallet as well. For this, use the "Connect" button in the corner of the page.
Trade Binance Coin for Safemoon
Follow the steps mentioned below for trading Binance Coin for Safemoon:
On Pancake Swap, you have to enter the exam amount you need.

Some people want to choose all for trade so just choose the option, Max, here.

Now, you have to choose a cryptocurrency type to which you will trade. Choose in the given options for completing your trade. 

In the search bar, enter "Safemoon" and choose it when it appears.

Now, on the screen, you will see the exact amount that you will be receiving following these steps. 

Select the option "Swap" to make the trade, when you're ready.
NOTE: Adjusting the Slippage Tolerance
To get the trade to process, you may need to adjust the slippage tolerance. What is Slippage? It's the moving of the price of crypto between the time you submitted the trade and when it executes. The trade may not go through if the slippage tolerance isn't high enough. The developers of Safemoon advise a slippage tolerance of 12%. If you want to adjust it, tap the settings icon on Pancake Swap.
How to Invest in Safemoon: Here's a recap
First, it is important to have a crypto wallet so you must download it. The developers of Safemoon recommend Trust Wallet for that.

Next, purchase Binance Coin. Transfer it to your crypto wallet if you buy it through an exchange.

Now, visit Pancake Swap. Then, go to its exchange page.

Now, enter the amount of Binance Coin that you want to trade.

Choose the option Safemoon to be the cryptocurrency you will be receiving. 
Buying Safemoon through BitMart
Those who don't want to buy Safemoon through Pancake Swap can go for Bit Mart. With over 5 million customers in over 180 countries, it's a global crypto trading platform and exchange. Accessibility, trustworthiness, and professionality are the exchange's priorities. BitMart has offices in Singapore, New York, Hong Kong, and Seoul. Spot trading is the most trading on BitMart. But it also offers futures and advanced trading capabilities.
How much worth Safemoon is?
There is not a lot of historical data present about this platform. The current price is about According to CoinMarketCap, the ranking of Safemoon is 212th in terms of market dominance because Safemoon's current total market value is over $981.88 million. As it's competing with more than 7,000 other coins, its current ranking isn't bad for a bad new cryptocurrency. But you can say it's not essentially a good investment either.
Is Safemoon Safe?
With all the popularity of this new coin, you're right to wonder whether it's safe or not. Some analysts seem to have concerns about Safemoon. It seems that Safemoon doesn't do anything as compared to some other crypto projects. The whole purpose of launching Safemoon seems to be to get people to buy it and drive the price up.
As the wallet gains more global use, it probably could see more buyers in the coming months. Some analysts even think that it's a pump and dump. The fact that the token is designed to discourage selling can most probably drive the price up over time. So, it'll benefit the owners and early adopters. The fever of its popularity in social media is also adding fuel to the fire.
Believing that it's a pump-and-dump scheme, some analysts say that people who bought the coin early will "pump" it up by encouraging others to buy. After that, they will "dump" or sell into the unwary crowd, which automatically will drive the price back down. 
Is Safemoon a Good Investment?
You must be wondering whether you should invest in it or not, so, let's discuss that too. The success of Safemoon depends on whatever community is built around it as well as on the Safemoon team and Binance.
For a calculated investment in Safemoon, an investor would've to take into account the centralization of the Binance Smart Chain and how much control Binance has over it. Moreover, the investor would also have to put some faith in the legitimacy of the Safemoon team considering their little proof of previous success.
It would be pure guesswork to invest in Safemoon at its current stage as it's not yet a proven project or team. There could be a chance Safemoon will increase if Bitcoin continues on its trajectory in this bull market.
Apart from that, you can expect Safemoon to profit if more people continue to buy. But because Safemoon doesn't do anything except depend upon a large community of people to buy it, it logically won't be a good investment to make.
The price skyrocketed over 1,500% in early 2021 but then dropped again by over 85% as of October 8. So, it would seem like a gamble to invest in Safemoon at this point. 
Risks to consider while investing in Safemoon
Though it's a self-decision whether to invest in Safemoon or not, we recommend you consider the following risks while investing in Safemoon.
The price of Safemoon has been a lot volatile since it was first introduced. The price rose more than 20,000 percent before tumbling more than 80 percent recently. Your return is based on what you can sell the cryptocurrencies for to someone else as the cryptocurrencies have no underlying value.
Cryptocurrencies are very much new. They are this new that governments have just started to understand what they are and what their impact could be. Being forceful in its response, China banned cryptocurrencies earlier this year. China banned them due to the speculative trading they created and the financial risks they pose. The higher tax rates on cryptocurrency gains is another form regulation could come in. To learn about basic tax rules for Ethereum, Bitcoin, and more, you can out Bankrate's cryptocurrency taxes guide.
Cryptocurrencies are more like madness in guesswork and speculation. Consider the name "Safemoon". Rather than conveying its underlying purpose, it's just being viral and conveys that it's an asset that is both safe and "going to the moon". You can say that it's a red flag for serious investors. 
For traders looking to get in or out of Safemoon quickly, liquidity can be a challenge. It's mainly because they discourage selling through the 10 percent fee. Moreover, Safemoon doesn't trade on the major crypto exchanges. Nevertheless, it's bought and sold on Pancake Swap, which allows trading in several cryptocurrencies.
Some Fast Facts about Safemoon
SafeMoon is a BEP-20 token, and on March 8, 2021, it launched on the Binance Smart Chain (BSC) ecosystem.

There are three core components that SafeMoon is built to have. These components are as follows:

The first component is the "reflection". Here's where SafeMoon transactions are charged a fee. And, this fee gets distributed among holders of the token.

The second component is a fee charged on transactions which will be given to several liquidity pools on various platforms such as Pancake Swap.

"Token burn" is the third component. It occurs on each trade.

As the Binance Smart Chain uses proof-of-authority as its consensus mechanism, hence, Safemoon is built on it.

The block creators are known as validators in proof of authority. Binance chooses and pre-approves these validators, and hence, makes the blockchain centralized.

The users of Safemoon need to trust Binance and rely on it for security because of the centralization of the Binance Smart Chain.
Dave Portnoy's Safemoon Approval
Lastly, let's have a look at how Dave Portnoy has approved Safemoon. He's the founder of Barstool Sports. He has voiced his allegiance to Safemoon on May 17, 2021. He encouraged his followers to buy the crypto token by announcing his support on Twitter. He told his followers, "If it is a Ponzi, get in on the ground floor." Since the token is currently trading for a 1,000% premium over its price in April, Safemoon is far from being on the ground floor.