Is Methuen, MA A Good Place To Live?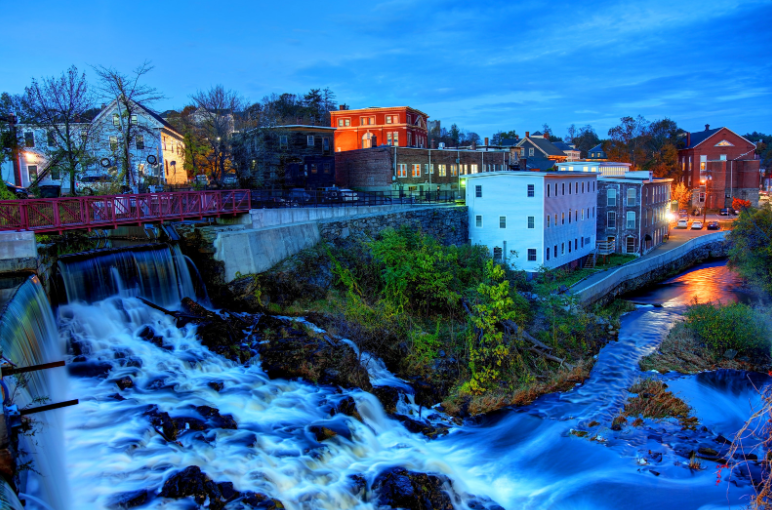 Is Methuen, MA, a good place to live? Should I make the move to Methuen, Massachusetts? What is it like to make your home in Methuen, Massachusetts? Get information on the living conditions, demographics, choices for public transportation, schools, daycares, things to do, and residences that are for sale. You will want to make a decision about the neighborhood you will relocate to before even beginning your search for a new home. The decision of where to live can be impacted by a variety of factors, including demographics, the proximity of schools and other amenities, the local community, and more. If you are thinking about relocating to Methuen, Massachusetts, there are a few things you can do to determine whether or not the city would be a good fit for you.
Methuen is a city in Essex County, Massachusetts. It is located about 40 kilometers (about 25 miles) north of Boston. It is a city of about 50,000 inhabitants and is considered to be a medium-sized city with a range of amenities and attractions to offer its residents and visitors. But would you recommend Methuen as a place to live? In the next few paragraphs, we will talk about parts of Methuen's life, such as some of the pros and cons of living in this city. 
Convenient Location
Methuen is close to major roads, which makes it easy to get to nearby cities like Boston, Lawrence, and Lowell. The city also has a number of public transportation options for its residents and visitors, such as bus and commuter rail service. 
Affordable Cost of Living
Is Methuen, MA, a good place to live? Compared to other cities in the Greater Boston area, Methuen has a relatively low cost of living. Housing prices are more affordable, and there are many options available for those looking to rent or buy. While the cost of living in the Greater Boston area can be high, Methuen offers a more affordable alternative. Housing prices are lower than in nearby cities like Boston and Cambridge, and there are many options available for those looking to rent or buy a home. Additionally, the city has a range of shopping and dining options, making it easy to find affordable groceries and entertainment.
Great Schools 
Methuen's educational system gets high marks, and the city's community has access to a number of excellent public schools. There are also a number of private schools in the area, giving parents a variety of options for their children's education. Several of the city's public schools consistently rank high in statewide and national rankings. This is one reason why the city has a good name when it comes to education. In particular, Methuen High School has been singled out and given a great deal of praise for the quality of its academic programs, extracurricular activities, and athletic teams. Also, there are a number of private schools in the area that give parents who want to give their children a well-rounded education a choice of schools. 
Access to Outdoor Activities 
The Methuen Rail Trail and Forest Lake State Park are two of the many state parks and natural preserves that are located in close proximity to Methuen. Because of this, it is an excellent place for people who enjoy hobbies such as hiking, fishing, and other outdoor pursuits.
Diverse Community
The Methuen population includes a mix of ethnicities and cultures. This creates a welcoming and inclusive atmosphere that many residents appreciate. The city hosts several community events throughout the year, including the annual Methuen Day festival, which celebrates the city's history and culture.
Traffic Congestion
Is Methuen, MA, a good place to live? Like many cities in the Greater Boston area, Methuen can experience traffic congestion during rush hour.  The city is situated near several major highways, including Route 93 and Route 495, which can become congested during rush hour. This can make commuting to nearby cities like Boston or Lawrence a frustrating experience. Additionally, public transportation options in the area are somewhat limited, which can make it difficult for those without a car to get around.
Crime Rates
Although Methuen is usually seen as a safe community, the city's crime rate is significantly higher than the national average. In locations with a high crime rate, it is especially important for residents to adopt safety measures to safeguard both themselves and their belongings.
Limited Nightlife
What to do in Methuen, MA? Methuen is not known for its nightlife scene, and there are relatively few options for entertainment after dark. Those looking for a more vibrant social scene may need to travel to nearby cities like Lowell or Lawrence. 
Harsh Winters
The Methuen weather is like Methuen, which can experience harsh winters with cold temperatures and significant snowfall. Residents should be prepared for inclement weather and take precautions to stay safe during winter storms.
Limited Job Opportunities 
Is Methuen, MA, a good place to live? Although Methuen is home to a number of significant enterprises, such as the Merrimack Valley Hospital and the Methuen Industrial Park, there is a possibility that inhabitants will have restricted access to employment possibilities. Those who are looking for work might be required to travel to larger cities or towns in the area in order to locate acceptable employment.
In Conclusion
Is Methuen, MA, a good place to live? In general, Methuen, Massachusetts, is a nice area to live for people who are looking for a town that is affordable, welcoming to families, has excellent schools, and has access to a variety of outdoor activities. On the other hand, just like every other city, there are a few drawbacks to think about as well. Congestion on the roads, high crime rates of Methuen, and a lack of available jobs can be reasons for anxiety for some of the locals. Nonetheless, individuals that place a high value on convenience, affordability, and a community that welcomes people of all walks of life should give some thought to making Methuen their permanent residence. Prior to acting on anything, it is critical to give thorough consideration to both the benefits and the drawbacks of the situation. And at last, if you have decided to live there, you should contact movers Methuen, Ma.