10 Things You Need To Know Before Moving To Austin, TX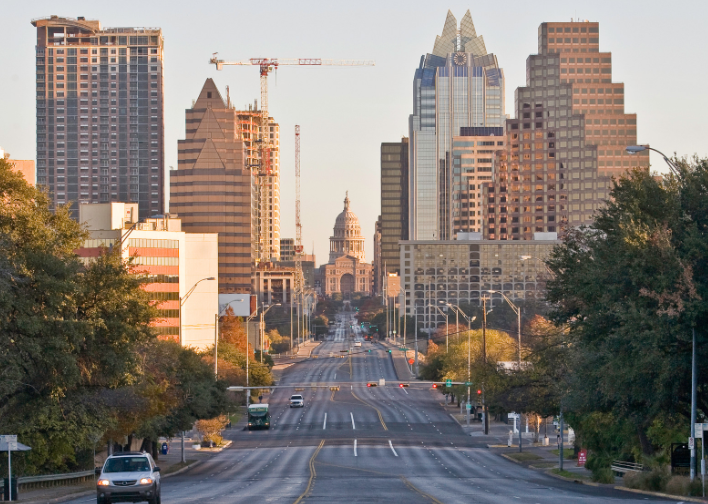 Have you heard of Austin, Texas? Of course you have! It feels like everyone has been talking about it for the past few years. Why is everyone packing their bags and moving to Austin, Texas? It's possible that it's due to the city's laid-back attitude, artistic atmosphere, and welcoming environment for everyone.
Why is everyone moving to Austin? Perhaps it is the abundance of really fantastic live music, the outstanding food, and the innovative atmosphere that combines a come as you are vibe with a start-up feel. If moving to Austin, Texas, is something you're thinking about doing, there are a few things you should be aware of before making the journey. Before you move to Austin, there are ten things you really need to find out about, ranging from the climate to the local job market.
The Weather
Before moving to Austin, one of the things you should familiarize yourself with is the local climate. Austin has a subtropical climate that is warm and humid in the summer and not too cold in the winter.Summers can be especially hot, with temperatures sometimes going well above 100 degrees Fahrenheit.During the summer months, it is also not unusual to experience strong thunderstorms and flash floods. Temperatures normally fluctuate anywhere from the 40s to the 60s throughout the winter months.
The Cost of Living
Although Austin is well-known for its cultural vitality and neighborhood diversity, the city is also recognized for being a rather pricey place to call home. The website Numbeo reports that the cost of living in Austin is 4.4% higher than the average cost of living in the United States. The costs associated with housing are particularly exorbitant, with the median price of a home resting at $475,000 at the moment. However, it is important to keep in mind that earnings in Austin are typically higher than the average for the nation, which might help to compensate for the city's higher cost of living.
Traffic
In recent years, the number of people living in Austin has grown a lot, which has caused traffic to get worse.Austin was classified as the 14th most crowded city in the United States in 2019, according to INRIX, which is a company that specializes in transportation analytics. If you choose to drive, you should anticipate heavy traffic during rush hour and set aside more time for your commute. To get around town without getting stuck in traffic, many residents of Austin ride bikes or take public transportation.
Job Market
Companies such as Apple, Dell, and IBM all maintain a large presence in the city of Austin, which is home to a thriving technology economy that is also expanding at a quick rate. Austin has a strong tech industry, but it also has a growing creative and cultural community and a growing medical sector.Because Austin's unemployment rate is currently lower than the national average, the city is becoming an increasingly desirable location for people looking for work.
Music and Culture
There is a good reason why Austin is referred to as the "Live Music Capital of the World." The city has a thriving music industry, which is shown by the large number of live music venues and festivals that happen all year long.Austin has a culture that is not only diverse but also very active. It has a strong arts scene and a lot of different kinds of food.Music is only one facet of this culture.
Outdoor Activities
Should I move to Austin, TX? Because Austin is located in the center of the Texas Hill Country, residents and visitors alike can take advantage of an abundance of opportunities to enjoy the great outdoors. The city is surrounded by lakes and rivers, which makes it a popular place for boating, fishing, and swimming.In the area, there are also many trails for hiking and biking, as well as places to camp and go rock climbing.
Education
Education Austin is home to a number of notable educational institutions, one of which is the University of Texas at Austin, which is consistently recognized as one of the best colleges in the United States, both in terms of size and reputation. In addition to the University of Texas at Austin (UT Austin), there are a number of additional schools and universities in the surrounding area, in addition to a robust public school system.
Health and Wellness
Given the variety of options available to residents, Austin is a city that places a high priority on health and wellness.Throughout the city, you may find a great deal of health food stores, fitness centers, and yoga studios to choose from. In addition, Austin is home to a number of hospitals and other medical facilities, one of which is the Dell Medical School, which is located on the campus of the University of Texas at Austin.
Diversity
Why move to Austin, Texas? Austin is a city that welcomes people from all walks of life, which has contributed to its reputation as a welcoming and varied community. The United States Census Bureau says that about 35% of Austin's people are Hispanic or Latino, and there are also a lot of Asian people living there.However, there is a sizable LGBTQ community in Austin, and it receives support from a variety of organizations and gatherings that work to advance LGBTQ rights and inclusivity.
Politics
With a strong tradition of political action and a commitment to social equality, Austin is known as a progressive city. Because of the generally conservative nature of the state of Texas, which surrounds the city, it is commonly referred to as an "island of blue amid a sea of red" due to the city's reputation for having politically progressive views. There is a long history of social and environmental activism in Austin, and the city also hosts a large number of organizations and events that are devoted to advancing various causes, including environmental preservation, racial equality, and immigrant rights.
Final Thoughts 
Is Austin, TX, a good place to live? Moving to Austin is a smart choice because it is a unique and vibrant city with a lot to offer, from its music and culture to its outdoor activities and job market. However, as with any city, there are also challenges and issues to be aware of before making a move. By taking the time to research and understand the city's weather, cost of living, traffic, job market, and other factors, prospective residents can make an informed decision about whether Austin is the right place for them. And if your last decision is to live there you should contact moving companies Austin, TX.