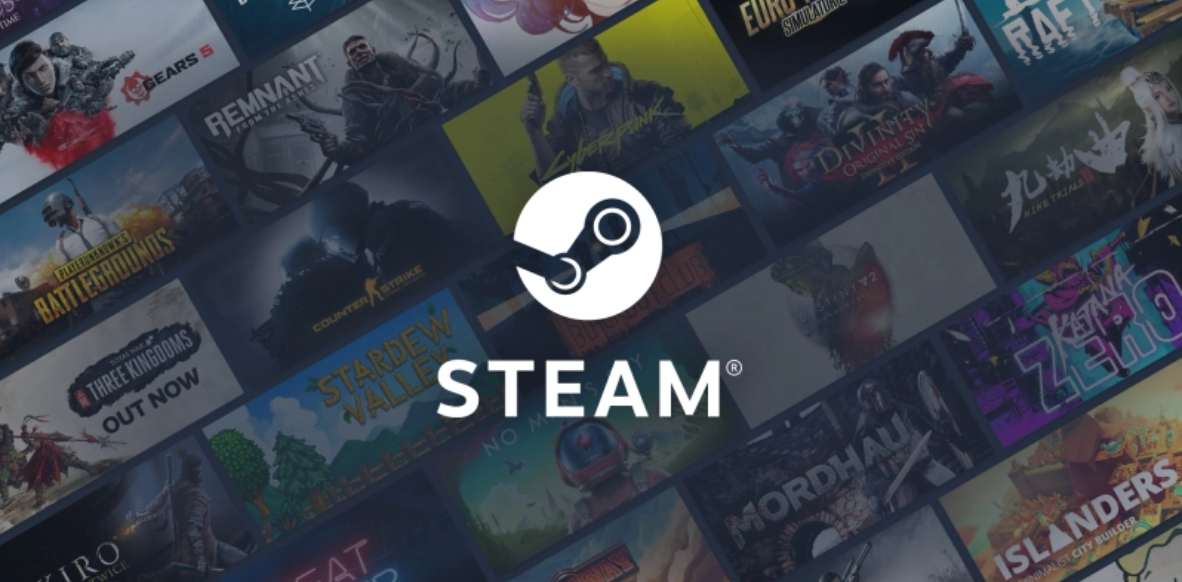 Steam is a popular digital distribution platform, which offers gamers access to thousands of games. It's known for its great discounts and deals, but what many people don't know is whether Steam is actually free or not.
In this article, we'll look at the different ways you can use Steam without spending any money. We'll also explore why some people might choose to pay for certain features on the platform.
So, let's dive in and find out if Steam really is free or not.
Overview Of The Steam Platform
Steam is a digital distribution platform created by Valve Corporation. It was first released in 2003 and has since become the most popular platform for downloading and playing PC games.
Steam allows users to purchase, download, and play video games, as well as access game-related news, forums, and social media. Additionally, the platform offers a wide range of free-to-play titles and demos.
The Steam platform is available for both Windows and Mac computers, with an app for Android devices in the works. The client itself is free to download and use; however, users must pay for the games they purchase through the store.
While most games on Steam are paid titles, there are hundreds of free-to-play or demo games available that can be downloaded without cost. Furthermore, some titles offer limited time trials so gamers can try a game before committing to a purchase.
 Cost Of Accessing Steam
While Steam is a free platform to download and install, there are some costs associated with accessing all the features of the service.
To start, users must have a valid email address in order to create an account.
Additionally, owning any type of game or application on Steam requires payment. Games or applications can be purchased directly from the Steam store using digital currency, such as PayPal or credit/debit cards. Prices vary depending on the game or application and promotions can be found regularly.
Subscriptions for specific games may also be available, granting access to special content. In addition, users can purchase in-game items such as virtual currency and additional downloadable content (DLC). These purchases are usually made within the game itself, not through the Steam store.
That being said, there are plenty of ways to enjoy the many features of Steam without having to spend money—games that are free-to-play are available in abundance.
Benefits Of Using Steam
Using Steam can be extremely beneficial, especially for gamers.
Not only is it free to download, but the platform also gives users access to a massive library of games, both free and paid.
As a user, you can discover new games through the store's curation and browse user-generated reviews before you make your purchase.
You also have the ability to join communities and take part in online tournaments, or even stream your gameplay live from your computer.
Steam also has its own virtual currency called Steam Wallet which allows you to buy content from the store without entering credit card details every time.
You can add funds directly into your Steam Wallet or purchase gift cards from various retailers.
This makes it easy for anyone looking for an easy way to buy games without revealing their financial information online.
In addition, users are able to take advantage of frequent sales on a wide range of titles that are available through the site at discounted prices.
Subscriptions And Other Costs
Steam is generally free to download and use, but some games require additional costs. Some of these can be in the form of one-time purchases, such as expansions, downloadable content (DLC), and microtransactions.
Other games require a subscription fee to access all of their content, or they may offer both a one-time purchase and subscription options. Additionally, some games may offer in-game items that you can purchase with real money.
It's important to check the store page of any game you're interested in before purchasing it to make sure you know what types of extra costs may be involved. Paying attention to the game's reviews can also help you understand what other players are saying about the costs associated with the game – whether it's worth your money or not.
Is Steam Actually Free?
Although many of the games available on Steam are free, there are still some purchase requirements.
For example, certain games may require a one-time fee or subscription to access all of their features, or some may offer in-game purchases for special items or upgrades.
Additionally, it is important to note that while most of the games on Steam are free, players will also need to purchase a game controller if they want to play with a controller instead of a keyboard and mouse.
Overall, while Steam does offer many free games and services, there are still some costs involved depending on what type of game the player is looking for.
However, with the large library of free titles available and its low cost of entry compared to traditional console gaming, Steam remains an attractive option for those looking for an inexpensive way to enjoy video gaming.
Frequently Asked Questions
What Types Of Games Are Available On Steam?
This platform provides an abundance of options, from classic titles to modern blockbusters. There's something for everyone, no matter if you're a casual player or a hardcore enthusiast.
You can find everything from first-person shooters and indie puzzlers to open-world RPGs, sports sims, and much more. With thousands of games available at your fingertips, Steam offers plenty to keep gamers entertained.
Does Steam Provide Parental Controls?
Steam provides parental controls to give parents more control over their children's gaming experience.
It allows parents to manage what games their children have access to, view in-game spending, and set time limits for each game.
The parental control feature is easy to use, allowing users to customize it to fit the needs of their family.
Additionally, Steam also offers a variety of tools such as age filters and content filters that allow users to block certain types of content from appearing on the platform.
 Is There A Way To Get Discounts On Steam Games?
Yes, there is a way to get discounts on Steam games!
Steam provides regular discounts and sales on select titles, as well as seasonal promotions.
Additionally, users can join the Steam Rewards program and receive special coupons that can be used to purchase games at a discounted rate.
Moreover, if you're willing to wait it out and keep an eye on the store page, you might find some deep discounts during special promotional periods.
Conclusion
To conclude, Steam is a great choice for gamers looking to access a variety of games. It offers parental controls, discounts and special features that make the gaming experience more enjoyable. Although some basic registration information is required, it's still free to use and play on Steam.
All in all, it's an excellent platform for those who enjoy gaming and want to take advantage of all its features. I personally love using Steam as it has so much to offer. With new titles being added regularly, as well as discounts and exclusive offers, there's always something new to explore.
Whether you're a casual or hardcore gamer, Steam has something for everyone – so why not give it a try?