Kioxia ups NAND ante with new 24G SAS SSD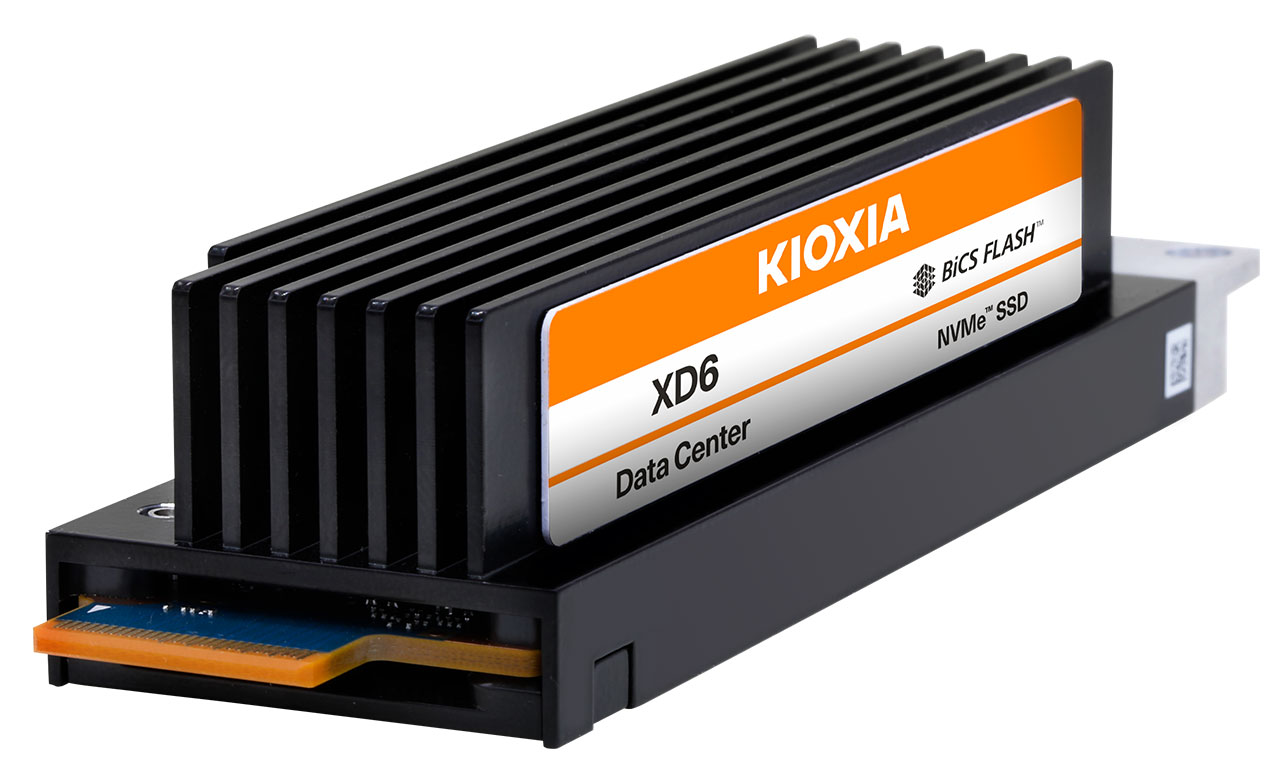 Kioxia has introduced its second-generation 24G SAS SSDs, which are designed with performance and security in mind. The PM7 series is the successor of Kioxia's PM6, which was a range of 24G or SAS-4 SSDs. It contains a new generation of NAND flash memory and improved storage performance for applications such as high-performance computing (HPC), artificial intelligence (AI), caching, and financial trading, among others. PM7 also includes compatibility for the latest edition of the Federal Information Processing Standards (FIPS), with the new standard adding requirements for cryptographic modules to the list of supported standards.
When it comes to corporate interfaces, SAS is one of the most commonly utilized. According to Don Jeanette, vice president of Trendfocus, even when faster interfaces such as PCIe Gen 4 and Gen 5 are available, SAS has a prominent presence due to its cheaper price points and comparable performance compared to other interfaces.
According to him, "[SAS] is a legacy protocol that has been in use for quite some time." "It's a mature market, but there's still a lot of demand," says the author.
According to Jeanette, Kioxia is one of the market's prominent companies, accounting for more than 30 percent of the SAS market, with Samsung accounting for more than half of the market.
PM7 and 24G SAS
According to the SCSI Trade Association, SAS, or serial-attached SCSI, is one of the most common enterprise interfaces used in SSDs and HDDs to link storage to the host. SAS is a serial-attached SCSI interface (STA). The SAS interface has grown over the course of 18 years, doubling in effective bandwidth with each iteration until it reached the current 22.5 Gbit/s of the 24G interface.
Kioxia was the first company to bring a 24G or SAS-4 SSD to market in June 2020 with the PM6, and the company is now introducing the PM7 to take advantage of the new standard even more. The 24G interface provides constant performance over a wide range of topologies, including big and mixed protocols. According to Cameron Brett, senior director of enterprise and cloud storage at Kioxia America Inc., a marketing arm for the manufacturer and president of STA, it also enhances SSD efficiency, delivers lower latency, and improves the overall quality of service.
In the words of Steve Garceau, SSD product manager at Kioxia, the PM7 is based on the same SoC and controller as the PM6, which is based on the same SoC and controller. The PM7 makes use of Kioxia's fifth-generation, 112-layer BiCS 3D flash memory, which is a TLC NAND-based flash memory that is an improvement over the PM6's 96-layer NAND memory. The flash has been improved, however existing customers can continue to utilize their old criteria for the drive in an almost identical manner.
According to him, "[customers] can utilize a lot of the things that they accomplished [with the PM6]," such as host interface to the drive being the same, among other things. "The front-end firmware is identical to the previous version, with a few minor adjustments to accommodate the upgraded NAND."