Leading Trends in Business Intelligence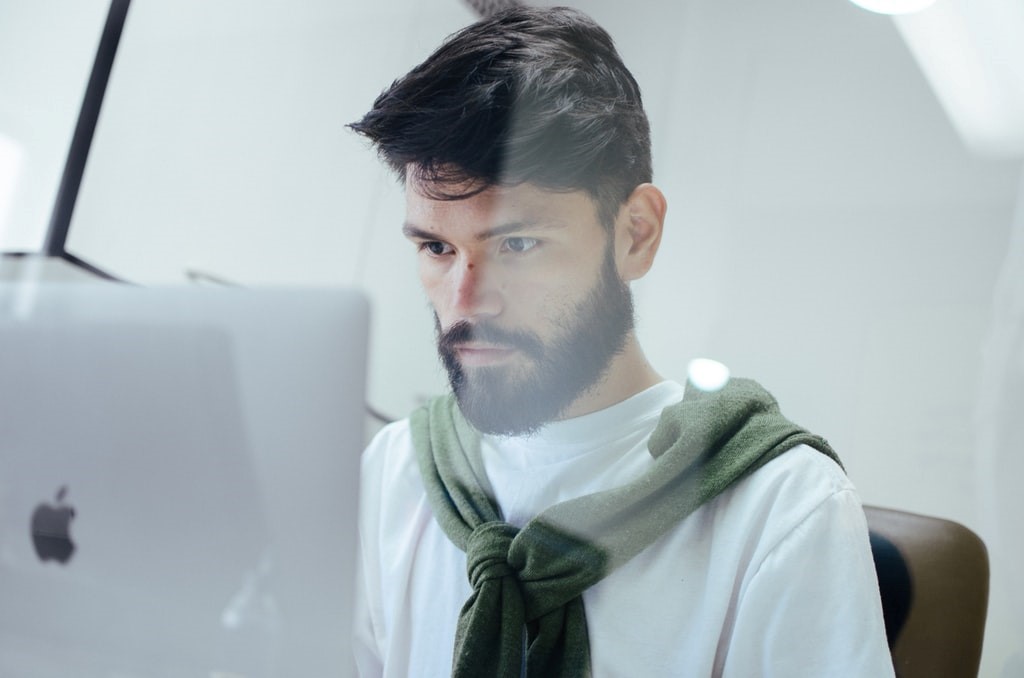 Business intelligence has undergone a significant transformation in recent years. It is strengthening its contribution to businesses worldwide through artificial intelligence, machine learning, natural language processing, and the cloud. Although business intelligence hasn't been heard of as much as other technologies lately, that doesn't mean its importance is diminishing or replaced by other solutions. On the contrary! The importance of intelligent solutions is constantly growing. So get to know the five leading trends in business intelligence.
Today, business intelligence (BI) solutions are easier to use, accessible to a broader range of users, and becoming part of more general ERP and CRM systems by moving to the cloud. In addition, BI is increasingly leveraging artificial intelligence and machine learning to better support organizational growth. But before we get into discussing each trend, let's review what business intelligence means.
Business intelligence systems
According to the definition, BI converts data into information and information into precise knowledge. In this way, data becomes readable for managers, who use it to optimize the company. On the other hand, business intelligence systems are applications for collecting, analyzing, and presenting data that support decision-making at every level of the organization. Making good and accurate decisions is not easy. It requires a large amount of data. However, what is essential, dry facts are not enough. For the information and data held by a company to support decision-making processes, they must first be collected, analyzed, and presented understandably. That is where business intelligence systems come in.
As we mentioned initially, BI solutions are constantly evolving, and more and more companies are implementing data-driven business analytics. Until recently, BI systems were perceived as advanced and expensive technology that only the most prominent players on the market could afford to implement. However, with the development of BI applications, solutions dedicated to the needs of small and medium businesses are now available on the market. Today, regardless of the size, any organization can implement business intelligence into its structures to support its business development. Therefore, it is worth knowing the latest trends concerning this intelligent technology. So, let's get to know the five most important trends in BI.
Artificial intelligence and machine learning
For a long time, the most crucial trend in BI technology has been artificial intelligence (AI) and machine learning (ML). Unfortunately, all the possibilities of analytical functions supported by AI and ML are still undiscovered. However, there is no doubt that business intelligence combined with artificial intelligence allows businesses to predict what might happen in the future. On the other hand, ML solutions will make BI applications capable of continuous and self-improvement. With BI suggestions developed based on the data provided, organizations will be able to make the right decisions for the future and growth of their business.
Real-time data analysis
The implementation of AI enables organizations to make decisions tailored to events that may occur in the future. However, businesses also need data delivered in real-time. Fast, near-instantaneous, fact-based data analysis can have a very significant impact on enterprise-wide operations. In addition, markets change dynamically, so BI must enable companies to provide real-time analysis by streaming relevant information and data.
Automation
Combining BI tools and AI enables the automation of increasingly complex BI processes. Consequently, automation can revolutionize the manner firms currently use their analytics applications. The data provided by business intelligence forces companies to take action, but with automation, many processes can run automatically based on the analysis results. Most likely, everyone these days would agree that automating repetitive processes is an excellent source of considerable savings, both in time and money. Moreover, it frees up human resources to focus on activities that require actual human intervention, and undertaking specific actions based on data provided by BI can be effectively automated.
Business intelligence and natural language processing
Like automation, natural language processing (NLP) also enables organizations to streamline their processes. It can be difficult for people who are not professional data scientists to properly formulate a query in such a way as to obtain reliable and helpful information. However, we can effectively eliminate this problem by integrating NLP with BI applications. Solutions that combine NLP with BI enable an average user to ask a question quickly and thus get an answer from the data. This trend also correlates with the increasingly perceived need to implement business intelligence and data analytics tools among small and medium-sized businesses. Small organizations cannot always afford to hire data science experts. NLP makes it possible for an increasingly wide range of people to use BI solutions, even with fundamental training.
Moving business intelligence to the cloud
Analytics will gradually move to the cloud to meet the growing demands for data volumes and advanced feature delivery. Moreover, BI is increasingly becoming an integral part of CRM and ERP platforms. That is a testament to business intelligence solutions becoming part of business processes rather than a separate, independent discipline. Integrated business analytics can allow companies to automate typical actions in business operations, driving them quicker and additionally efficient. Cloud BI is provided in an IaaS (Infrastructure as a Service) or PaaS (Platform as a Service) model. Therefore, they are often already in conjunction with ERP and CRM systems. That significantly lowers the entry threshold. The costs of such a service seem relatively small in comparison to a locally installed system. In addition, the business risk associated with implementing a BI platform is not so high, which is why companies more and more often decide to move at least part of their analysis to the cloud.
The future of business intelligence
Companies are now working to democratize data or remove barriers to accessing and interpreting data in real-time. Analytics will gradually move to the cloud to meet the growing demands of processing volumes and deliver advanced features. Companies will also seek a balance between flexibility and data management. With complex analytics, they will eventually gain both. You, too, could be among them if you decide to implement BI in your company.
Here you can find more information about Business Intelligence Services: https://addepto.com/