LEGO Fan Remake of Witcher 3 Draws Interest from Creators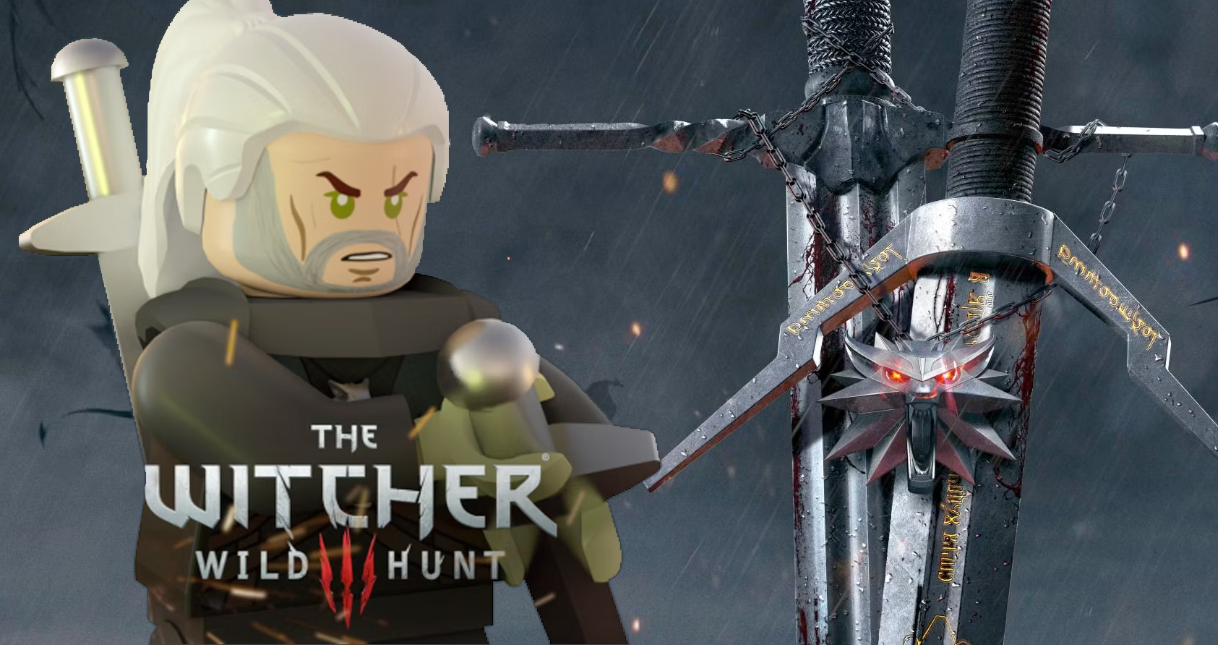 The LEGO and The Witcher 3: Wild Hunt universes were recently combined by a skilled 3D artist, and even the creators of the venerable role-playing game have taken notice of the work. The Witcher 3: Wild Hunt was released in 2015 and has since received significant critical acclaim. It is now widely acknowledged as one of the most critically acclaimed video games ever. It continues the story of Geralt of Rivia, a stern but honorable mutant monster slayer looking for his adopted daughter Ciri, who the Wild Hunt is simultaneously pursuing.
Although the first two Witcher games are highly appreciated in their own right, The Witcher 3's massive commercial success helped catapult the property into the mainstream eye, eventually leading to Netflix's live-action The Witcher series as well as a plethora of forthcoming spin-off titles from developer CD Projekt Red. The first Witcher video game is going to be remade in its entirety as part of one of these projects. This will allow players to relive Geralt's previous exploits while taking advantage of the updates and enhancements that Wild Hunt introduced to the franchise.
BrickPanda, a LEGO-centric digital artist and Twitter user has just produced a set of photographs showing The Witcher 3 in the style of Traveller's Tales' brand of LEGO games. These images were shared on Twitter. Minifigure versions of Geralt, Ciri, and even their sidekick Dandelion, a bard, play out scenarios from the video game while they are represented as adorable figures. Not only have players expressed their admiration for these remarkable 3D representations, but the official Witcher Twitter account has also featured a handful of them on its page.
Although LEGO and video games frequently combine forces in the form of games or crossover sets, an official partnership based on The Witcher appears to be an extremely remote possibility. Most of the Danish construction toy series's gaming crossovers have been for family-friendly titles like Super Mario and Sonic the Hedgehog. Although the franchise has produced sets based on mature properties for older collectors, this is. Despite this, fans have not been deterred from conceptualizing LEGO adaptations of games like Half-Life 2 and Assassin's Creed, which may not be the tie-ins often associated with LEGO products.
BrickPanda's collection of LEGO photos might easily pass for advertising art for one of Traveller's Tales' block-filled collect-a-thon games, even if a LEGO Witcher 3 game may not be on CD Projekt Red's list of upcoming titles based on the writings of Andrzej Sapkowski. However, a LEGO Witcher 3 game may not be on CD Projekt Red's list of upcoming titles based on the works of Andrzej Sapkowski. The fact that the official Witcher handle has spotted and shared their work on its account makes things even more spectacular, and many fans would gladly toss a coin (or stud) for a true LEGO/The Witcher 3 crossover, including mini figures of Geralt and Ciri doing what they do best. The fact that the official Witcher handle has noticed and shared their work on its own account makes things even more astounding.