New DDR5-6400 Memory Kits from G.SKILL Made Available for the AMD AM5 Platform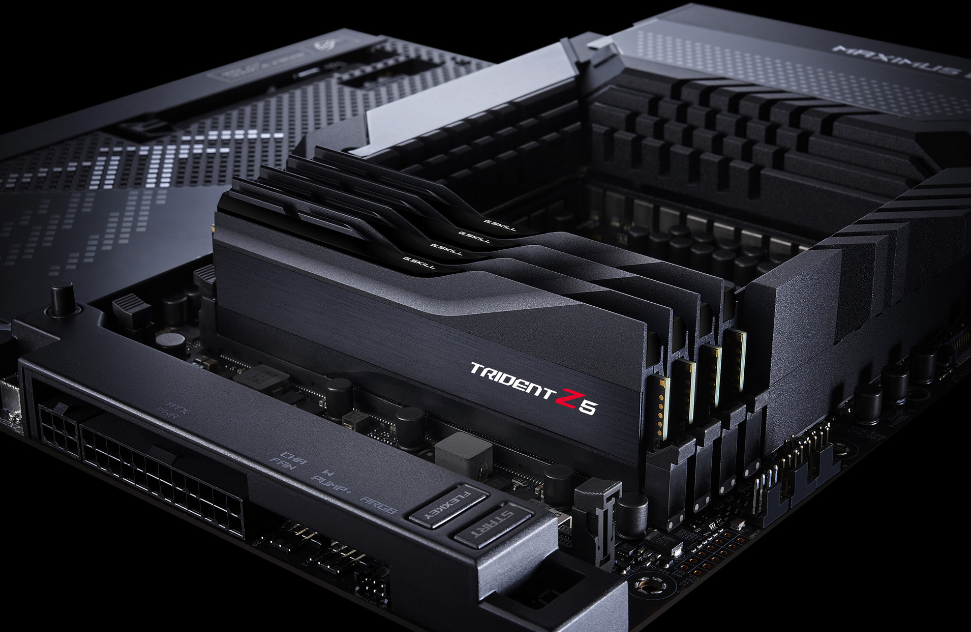 G.SKILL is ecstatic to introduce new DDR5 memory kit specs at DDR5-6400 CL32-39-39 in kit capacities of 32 GB (16 GB x2) and 48 GB (24 GB x2) under the Trident Z5 Neo RGB line, which also comes in a new white edition. These new specifications apply to DDR5 memory kits with 32 GB (16 GB x2) and 48 GB (24 GB x2) capacities. These new specifications allow PC enthusiasts, overclockers, and DIY builders to assemble an optimal AMD system. They were designed for AMD Ryzen 7000 series processors and AMD X670 chipset motherboards with AGESA 1.0.0.7c BIOS upgrades. Additionally, they were programmed with AMD EXPO overclock profile technology.
Overclocked Memory Speed Up to DDR5-6400
G.SKILL is updating the Trident Z5 Neo RGB series with DDR5-6400 memory kits in conjunction with the release of the AGESA 1.0.0.7c update. These memory kits are targeted for AMD systems that are compatible with G.SKILL's offerings. You can see that the DDR5-6400 CL32-39-39 32 GB memory kit (16 GB x2) was validated on the AMD Ryzen 9 7950X desktop processor and the ASUS ROG CROSSHAIR X670E HERO motherboard with the 1602 BIOS update by referring to the screenshot that is located further down on this page. Memory performance and outcomes are susceptible to variation based on the type of motherboard, CPU, and BIOS version that are utilized.
A New White Trident Z5 Neo RGB Designed for AMD
This new white variant of the G.SKILL Trident Z5 Neo RGB series features a black brushed aluminium strip inset across a sleek white body. It gives PC enthusiasts and DIY builders a novel choice of overclocked memory design to incorporate into a white-themed PC build.
Availability as well as Support for AMD EXPO
These new DDR5 memory kits will be available to G.SKILL's authorized distribution partners in September 2023. They support the AMD EXPO memory overclock profile, which enables users to quickly overclock the memory kits by simply enabling the AMD EXPO profile in the BIOS using a compatible motherboard and processor.