LG demonstrates an optical zoom lens module that eliminates the bump in the camera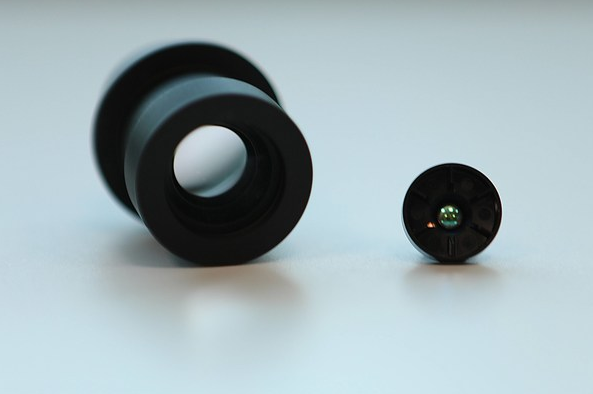 It is still common practice for high-end smartphone cameras to rely heavily on computational imaging in order to capture certain types of telephoto images. However, the new optical zoom camera technology developed by LG subsidiary LG Innotek may soon change this. The technology, which is set to be officially unveiled at CES 2023 in early January, but which was teased by the Korean company this week, paves the way for improved image quality when zoom captures are taken. The module will also free up more space inside the phone, which may allow for a larger battery or even a larger image sensor.
Additionally, the module's compact design will enable phone manufacturers to get rid of the unsightly camera bump that can be found on many of today's top handsets. The vast majority of currently available smartphone cameras only support optical zoom in certain magnification ranges; instead, inferior digital zoom is used in all other magnification ranges. It also means that the phone needs separate camera modules for each of those specific magnifications, which is what led to the development of multi-lens devices like the ones we have today. The module that LG offers, on the other hand, zooms in a continuous manner between the ranges of 4x and 9x.
This enables the production of an optical image that is consistently of a high quality and avoids any degradation that may be caused by digital zooming. LG asserts that it was able to develop the technology by incorporating the telescopic camera functions that are typically found on DSLR and mirrorless cameras. The technology company is collaborating closely with Qualcomm in order to increase the uptake of its next-generation camera module. This module has been optimised for the upcoming premium Snapdragon 8 Gen 2 chip, which will soon be included in flagship Android devices.
Apple is also a customer of LG Innotek, and as such, there is a possibility that the new technology will be used in the iPhone 15 that will be released in 2023. Concerning the rivalry, Sony has already incorporated a comparable technology for the 3.5x to 5.2x zoom lens on its flagship Xperia 1 IV phone, which was released earlier this year. This phone was released earlier in the year.