Metro Exodus Guide: Unlock All Achievements & Trophies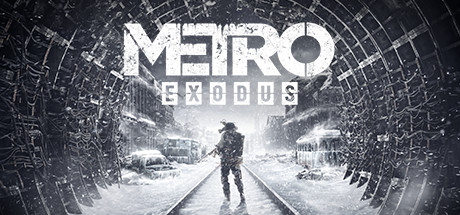 Metro Exodus is designed in a nasty wasteland where you encounter dangerous creatures. It is a fight for survival. And like any other survival game, Exodus offers a lot of trophies/medals of achievement. You have to complete several challenges to earn the rewards. You don't have to complete the achievements in one go. Try playing again and again not for trophies or reward but for the fun that will you will experience in this game. This guide will tell you pretty much about everything in the game like how to complete a challenge in the game and what will be your reward etc. Metro Exodus is full of weird and interesting stuff and you can miss a lot of it even if you play in depth. Keep reading the article and by the end you'll have all the required locations.
Metro Exodus is the 3rd addition in the game series. Storyline starts from where you left it in the part 2. Artyom left Moscow with the Spartan Order searching for signs of life. There is more life in the world than previously thought. Our soldiers must fight their way through barren land and deadly creatures to survive in the wasteland. They look for a place free of radiation. This interesting storyline presents a lot of opportunity and amazing gameplay experience for players. You get to fight mad cultists, hungry cannibals and other creatures as you play through. Engaging gameplay, fantastic sound effect and beautiful graphics entice the players to play the game again and again.
Hidden Achievements:
You can unlock/complete the achievement by patching the mask. Your mask would only require patching if it is broken. So, wait until a small hole appears in the bottom left corner then use the buttons (using which you wipe the mask) to perform the task.
Brakeman:

Detach train cards on mission MOSCOW.
During the infiltration of Hanza train, you can find the option of detaching the train blocks. There is a level between every 2 cars. Simply go near it and press the action button. The achievement will be unlocked by performing the action twice.
Join Us on Air:

Find a tune on the radio.
During the 2nd Chapter: Winter, players could play around a little bit with the radio in the train. If you tune the radio fine for a little bit, you well match the required frequency channel.
Friend of the Crew:
Find the guitar and teddy bear in the Volga Chapter.
When you visit Krest and return to Aurora in the game. Your crew will make some requests of you. A little girl will request you to find her a teddy bear and one of your crew members will request a guitar. You'll get both missions on the map after talking to the people.
You can find the guitar in the radio tower's top floor. Teddy bear can be found in the South of the map in a silo.
Firebird:
Killing a Demon with Fire
When you encounter a demon for the first time in the game, it can be surprising. Your first encounter in the game with demon happens with you search the teddy bear in Volga chapter. You are going to find multiple demons in Caspian chapter too. Killing a demon with fire is not that difficult. You can simply use Molotov on the demon nest in Volga chapter. In Caspian chapter, players will find fire capsule upgrade for Tikhar. These fire bullets can burn the demon easily. Demons are extremely vulnerable to fire.
Fisherman:
Kill the Catfish
During your infiltration of large facility in Volga chapter, you can hunt a Catfish. Simply, drop a body in the water to attract the fish. And drop the debris right on it. That will kill the Catfish and complete the challenge.
Last Breath:
Craft a filter in hazard zone while suffocating.
This challenge is fairly easy to complete. Just enter into any red zone. When your mask filter depletes, the clock will indicate 00:00. Build a new filter to complete the challenge. Don't forget to drop or dismantle your stored filters.
Roller Coaster:
Utilize bucket list to reach the Oasis
During Caspian level, there is a mission to steal the water tanker. When you reach the abandoned settlement, you are going to find a lot of enemies/creatures there. If you keep on going and make way to the bottom of the cavern, you'll find a bucket lift attached to a well. Simply step in it and use the lift to achieve the trophy.
Kaleidoscope:
Use your sniper scope to kill three enemies while equipping a gas mask and night vision googles.
Players can find NVG upgrade in the Volga chapter. Remember it is in optional room at the end of Tzar-fish building. Equip the NVG on any weapon and also equip a mask. Kill three enemies and you are done.
Decommunization:
Demolish the largest statue at Children's Camp
During the Taiga chapter, when you enter Children Camp; you can find statue of Lenon. It is not difficult to find. Destroy it!
Forest Child:
Complete Taiga level ninja style
This trophy can be difficult to achieve as you'll have pass through enemies without getting noticed. You cannot knock down even a single enemy. Although mutants can be killed to complete this challenge, it won't affect the requirement. But don't try to attack a human.
If you are afraid of getting caught, wait till the dark. During night time, it will be much easier to sneak in and get the job done.
5'0 Clock:
Join the Admiral at his tea party
In Taiga chapter, you'll find an Admiral. Sit down and listen to him. You can play the guitar to put him to sleep. That will unlock the achievement.
Hardcore:
Finish the game on Ranger Hardcore mode
Ranger Hardcore is the highest difficulty in the game. You cannot barge in firing guns and other things in this difficulty. Stealth will be your best option to survive. Mutants and enemies will be extremely difficult to kill. Don't try to play on this difficulty on your first try of the game. You won't survive for long. Play the whole game once or twice and when you think, you know everything about the game; play it on Hardcore Ranger mode.
Kill Trophies:
Gunsmith: Installing an attachment to each one of your weapons. This challenge is fairly easily to complete. You just have to find every weapon in the game. As you play on, you'll find a lot of loot from enemy players. Search them for weapon parts. Attachment at least attachment like grip, stock with each weapon and your challenge will be done.
Professional: Perform 1 kill with at least 10 ranged weapons. Again, an easy challenge. There are plenty of ranged weapons in the game and killing enemy with range weapon in not that difficult. Following are the ranged weapons of the game:
Ashot
Kalash
Revolver
Tikhar
Bastard
Gatling
Valve
Shambler
Bulldog
Crossbow
There are some other achievements in the game that can be fairly easy to complete like pass the Putrid tunnel and Complete the Taiga level. You will receive the trophies as you play the game.
How many achievements/trophies have you guys unlocked yet ? Tell us in the comments section below.