How to Add Truth or Dare Bot on Discord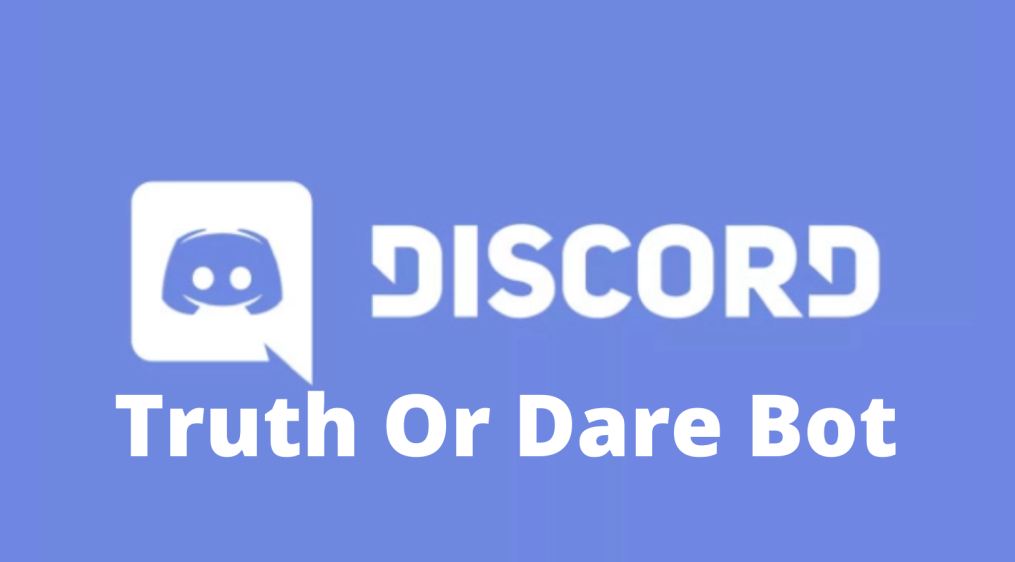 Because of its extensive collection of features and capabilities, the communication platform known as Discord has quickly become one of the most widely used options available anywhere in the globe. You have easy access to connect with your friends, classmates, or coworkers, and you also have access to many bots that can act as moderators for your Discord server instead of real humans. This is in addition to the fact that you have this easy access.
Bots are able to generate some incredible minigames, in addition to being an excellent moderation tool. Truth or Dare Bot is one of the greatest bots to use for this purpose because it includes a number of different games in addition to the truth or dare game. This post will walk you through the process of adding a truth or dare bot to your discord server. So let's get started:
Read Also: How to Change Your Discord Status on Android, iPhone or iPad
How to Add Truth or Dare Bot on Discord
Adding a bot of any kind to your Discord server is a relatively straightforward process that can be completed in a matter of minutes. This is also true for the Truth or Dare Bot, and I will explain how to add it to your server in the following sentence.
1. To begin, you are going to need to go to the Truth or Dare Bot website that is officially sanctioned.
2. To invite someone, select the Invite button.

3. You will then be taken to a new window, in which you will have to select the server that the bot connects to in  order to continue. After you have chosen a server, pick the Continue button.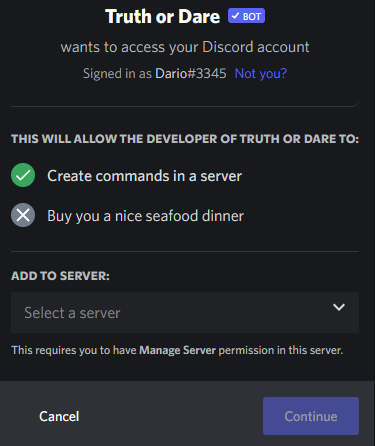 4. After you have completed the previous step, which is to handle some of the rights the bot is going to have in your Discord server, all that is left to do is click on the Authorize button. This concludes the process. The procedure is finished off with a straightforward captcha.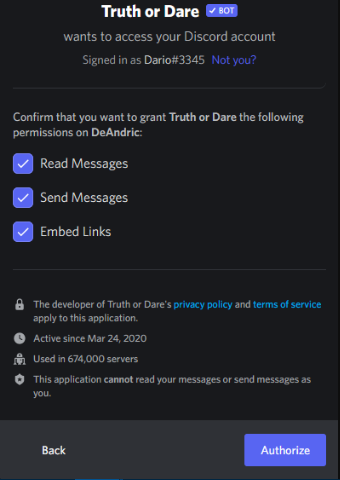 That covers the whole procedure, from the very beginning to the very end. As you can see, there is no complicated information to process, and the whole procedure may be finished in one minute.
FAQs
Is NSFW OK on Discord?
We strongly advise you to activate the explicit media content filter within your privacy settings if you are under the age of 18 or if you do not wish to be exposed to content that is forbidden based on your age on Discord. Choose 'Keep me secure' under the Safe Direct Messaging section of your User Settings after clicking on the Privacy & Safety option.
What is the number 1 Discord bot?
MEE6 is currently the bot with the most number of votes on Discord. As a result, one may make the case that it is the most useful of all the available Discord bots. On the other hand, every bot is unique.
What bot is better than MEE6?
Arcane. Arcane is quite similar to MEE6 and Dyno, with the key difference being that the emphasis here is on levelling. You can employ role awards and leaderboards in your server thanks to this feature, which is available at no additional cost to you. Even the bot's ability to calculate vocal activity is impressive.
What happens if a 12 year old is on Discord?
According to the COPPA law, a child can be younger than 13 years old as long as they have the permission and supervision of their parents, and the parents must have complete control over the child's account.
What can MEE6 do?
The MEE6 bot has capabilities that make it easier to moderate active channels and servers on Discord. These functions may be found in the bot. MEE6 can be used to build up search functions, greet users, play music, make commands, and connect YouTube and Twitch.