Microsoft Office Icons Redesigned and New Apps Added to the Suite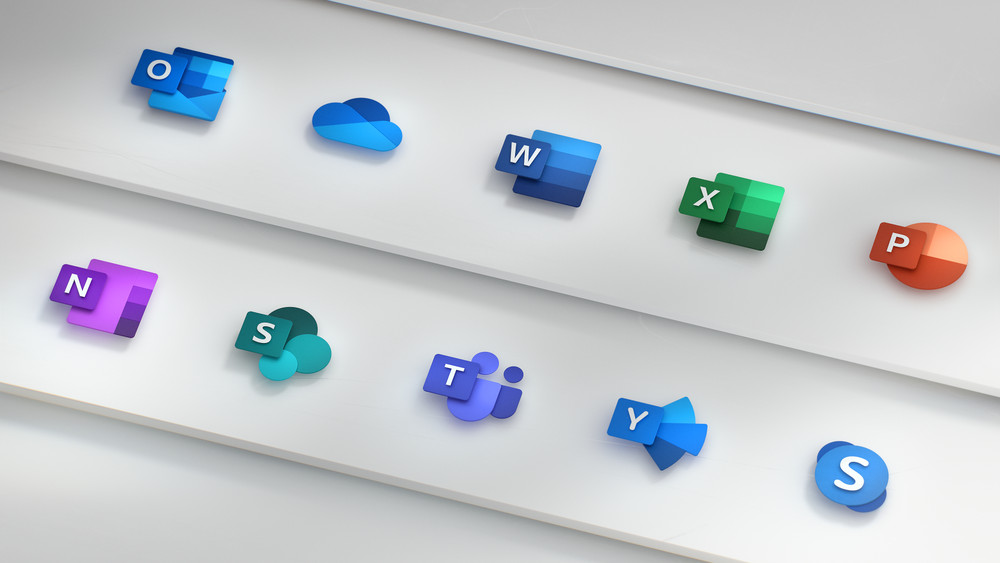 Microsoft Office has been the gold standard for the word with over 1 billion users across the globe over various platforms like iOS, Android and Mac. Recently Office has become more accessible and it maybe one of the best decisions by the company because now consumers can access their Office files anywhere and edit them as well in real time.  Although there are other companies that offer Office suites and many of them are rather good such as Apple's iWork and Google's G Suite are two of the prime examples but Microsoft has dominated this space and continues to do so. And now it seems that the Office Suite is getting a makeover starting with the icons.
Microsoft is giving their OS a new look with the recent release of 
Windows 10 19H1 Build 18290
that offers fluent design to the Start menu and today they unveiled the new icons for the Office along side new apps AI-powered meetings and chat service, Microsoft Teams.
Previous design change came in 2013 and after 5 years the software company has decided to refresh them. Clearly the new icons look modern especially if you think in terms of touch screen devices, the color palate is much nicer and the size of the icon has increased a little and overall more prominent look makes it visually more appealing.
"Our design solution was to de-couple the letter and the symbol from the icons, essentially creating two panels (one for the letter and one for the symbol) that we can pair or separate. This allows us to maintain familiarity while still emphasizing simplicity when inside the app."
Icons are one thing but it is being said that there changes being done to the actual Office apps and these icons are part of that change. Windows Fluent Design will be incorporated into the Office suite to match the over all look and feel of Windows 10. Not only this but Outlook Mobile is also getting a design change but the information has not been shared yet.
Windows 8 brought the Tiles based design to OS and it has been evolving ever since. Windows 10 is the best version of the software so far and the company seems to be modernizing the look of it. It is the best way to do it, app by app and not a complete overhaul in one go, which would require a long time but this way it makes more sense plus the updates won't be too long.