Microsoft's Minecraft Goes Web3 With 'NFT Worlds' on Polygon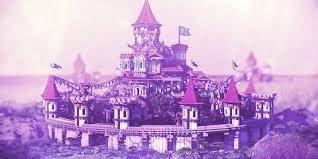 Unaffiliated developers are working on a Web3 upgrade for the sandbox-style computer game Minecraft, which was published in 2011.
Third-party Minecraft servers provide as the foundation for NFT Worlds, a Polygon-based overlay. Polygon is an Ethereum sidechain that provides cheaper gas prices (i.e., transaction fees) for its customers. Players will be able to use the $WRLD ERC-20 token to purchase stuff for their Minecraft experience using NFT Worlds' blockchain overlay on Minecraft.
Some of Minecraft's code is open source, which means that anybody with the requisite technical skills may contribute to its development and improvement. While Roblox features a comprehensive virtual marketplace and its own (non-crypto) digital money called Robux, Minecraft does not. To the delight of Minecraft fans and NFT enthusiasts alike, NFT Worlds allows players to explore a metaverse in an existing game.
In-game $WRLD purchasing, transactions & the P2E $WRLD layer will be rolling out soon. Completely frictionless, no gas required to spend/transact $WRLD in an NFT World.

In this demo video, we built a simple "Shop" using the $WRLD layer and bought an Apple in-game with $WRLD. pic.twitter.com/8XjCuzdkTG

— NFT Worlds (@nftworldsNFT) February 12, 2022
Various versions of NFTs (unique blockchain-based tokens that represent ownership of an asset) exist. Pieces of virtual land are known as NFTs in the NFT Worlds. Each World is unique, ranging from icy tundras to forest islands to huge volcanoes in its look. A plot of land now has a floor price of 14.5 Ethereum, which equates to around $38,150 in today's dollars.
As a result of Microsoft's purchase of Mojang Studios in 2014, Minecraft's user population has expanded significantly. In 2020, the game had 131 million monthly active players, and in 2021, it had more than 141 million monthly users.
NFT Worlds has also noticed an increase in interest, saying that over 26,000 player hours were spent on a test server in a three-day period this month. After months of stagnation, the average price of an NFT World unexpectedly rose by 10 Ethereum ($26,000) in January and February of this year, after being mainly stable.
The Sandbox, a competitive Ethereum metaverse game, routinely sells virtual land for more than $40,000, despite the fact that some people might be put off by the price. Snoop Dogg's property in The Sandbox was just purchased for $450,000 by a virtual landowner.
NFT Worlds' properties are far greater than those of The Sandbox, whose economy is powered by the $SAND coin. The co-founder of NFT Worlds, ArkDev, said on Wednesday that there are "concerns about the worlds being so humongously vast" on his Twitter Space.
Here's a comparison of the playable size of 1 single NFT World vs The Sandbox & Decentraland.

This is not a joke.

If you've ever thought of where to build your metaverse project or your community's metaverse, etc…

We think you know who to pick 😉 pic.twitter.com/T92yeUMrIK

— NFT Worlds (@nftworldsNFT) January 4, 2022
Temptranquil, the co-founder of NFT Worlds, stated that "without some type of transit or portal system, a player couldn't just stroll" across an entire area of land in the game.
By leveraging EIP-2771, an Ethereum interface that enables cheaper "meta transactions," the NFT Worlds team hopes to reduce gas consumption and "friction" in the game. In addition, NFT Worlds plans to develop an online marketplace that will serve as a "global auction house." Microsoft is more welcoming to developers than Roblox, therefore the co-founders decided to build on Minecraft.