Minecraft accidentally adds Xbox Series X feature early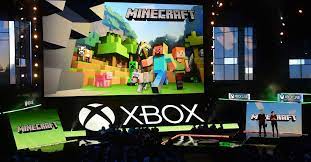 Following the release of a Minecraft Preview build that allowed Xbox Series X|S players to activate ray tracing in the game, Microsoft has revealed that the functionality was introduced by mistake and that it has been removed from the game's supporting list.
By downloading the Minecraft Preview build, which is a test version of the game that incorporates new features and is only available to Xbox Insider subscribers, players may enable the next-generation functionality. According to The Verge, the sophisticated lighting mode could be activated by activating a ray tracing option available in the game's video settings, which could be discovered in the video settings menu.
Some fans were overjoyed to see ray tracing finally find its way into the iconic block-building game; however, Microsoft has subsequently stated that this was a mistake and that the technology was not intended to be included.
A message from the official Minecraft Twitter page stated that "the last Minecraft Preview build accessible to Xbox Insiders mistakenly contained prototype code for ray tracing capability on Xbox consoles." "This early prototype code has been removed from Preview, and it does not imply any intentions to add ray tracing capabilities to consoles in the near future," said the developer.
You won't be able to use Ray Tracing in Minecraft any longer if you are using this preview build, and Microsoft doesn't want you to think that the accidental inclusion of the feature in this preview build means it will be added to the Xbox One Series S and Xbox One Series X versions of the game anytime soon – which will be disappointing news for some Minecraft fans.
Minecraft with raytracing on Xbox? The latest Minecraft Preview is optimized for Xbox Series S / X and has early raytracing support 👀 pic.twitter.com/cqH0cuGbtS

— Tom Warren (@tomwarren) March 28, 2022
More to come
Ray tracing technology for Minecraft was first promised by Microsoft back in 2019, and a number of photos from the game's 2020 release demonstrated exactly how efficient the sophisticated rendering approach might be.
However, it appears that we'll have to wait a little longer for complete ray tracing capabilities to be added to Minecraft's Xbox edition. It'll most likely be released at the same time as the entire next-generation upgrade to Minecraft. Currently, users on the Xbox Series X|S and PlayStation 5 are still utilizing the version of the game that is accessible on the PlayStation 4 and Xbox One.
If you're playing Minecraft on a computer, though, you shouldn't be concerned. Since 2020, ray tracing has been available in Minecraft's desktop edition, and we found it to be very intriguing when we checked out the official Nvidia-developed RTX patch for the title.