Report: Sony Looking Into Bringing PS3 Emulation to PS5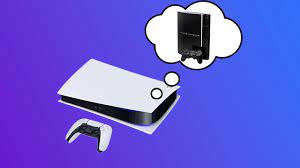 Sony's days of ignoring the PS3 may be drawing to a close. More than a week after being chastised for stating that PS Plus Premium customers will only be able to cloud stream PS3 titles, it has been claimed that the firm is working on properly bringing PS3 emulator to PS5. According to VentureBeat journalist and insider Jeff Grubb (via Video Games Chronicle), Sony "may" be up to something in this situation, according to Video Games Chronicle.
PS3 emulation is reportedly complicated
Even while it has long been asserted that the PS3's design is to blame for the difficulties experienced by players, fans and several game developers are sceptical that this is the truth. "Emulation of the PlayStation 3 is completely achievable on PS5 hardware," stated Dimitris Giannakis of Night Dive Studios in a blog post (a.k.a. Modern Vintage Gamer). "Sony, on the other hand, has never been interested in investing the millions of dollars necessary to make it happen." Well-known modder Lance McDonald expressed his displeasure with Sony's announcement that they had a PlayStation 1 and PlayStation 2 emulator up and running on PlayStation 4 and PlayStation 5 hardware, but that both are "locked behind a monthly charge and won't let you play discs you already possess." "They're also still unable to get PS3 emulation working on the PS5", he continued.
According to Grubb, he inquired about the company's plans and was told that Sony "may" be working on bringing PS3 emulation to the PS5, but that it will take time. The manner the redesigned PS Plus levels were introduced also drew criticism from him, who claimed that Sony could have explained its goals more effectively but instead decided to create a chaotic presentation that left fans with more questions than answers. These thoughts were partly shared by industry observers who stated that the new PS Plus had been a long time in the making, but that the tiers may generate confusion.
In other news, a former BioWare general manager has admitted that The Witcher 3 is a superior game to Dragon Age: Inquisition, while Sony Japan has supposedly devised a simple yet efficient method of dealing with scalpers.