How to Turn Off Quiet Mode on Instagram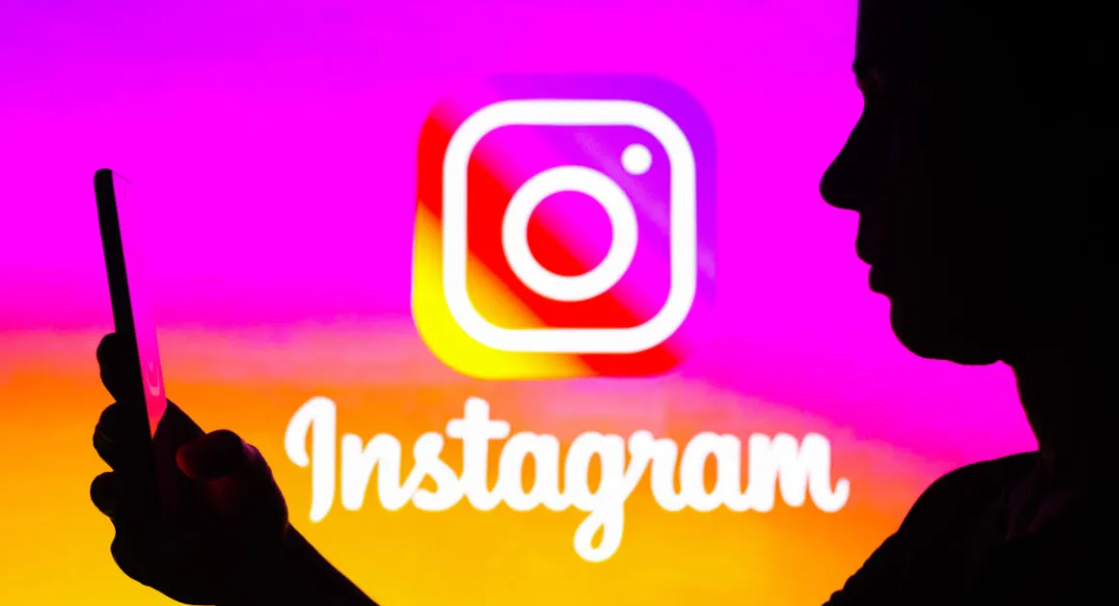 You may get a lot of notifications on Instagram if you use the platform regularly. And there will be moments when you need a break from all of those notifications. When this happens, Instagram's Quiet mode kicks into gear and starts working. Your Instagram alerts will be muted for up to 12 hours each day if you turn on the Quiet mode, which is a built-in function of Instagram's notification system. The time range for the Quiet mode is from 11 PM to 7 AM by default. This post will walk you through the steps necessary to disable the silent mode on Instagram:
Read Also: How to Fix "There Was a Problem Logging You Into Instagram. Please Try Again Soon.
How to Turn Off Quiet Mode on Instagram
In most cases, the Quiet mode will end automatically at the time that you have specified. You also have the option to manually turn it off before to the time when it is set to turn off, or you can disable it entirely. Please be aware that you are unable to disable the quiet mode in direct messages on Instagram. To deactivate it, you will need to utilize the Instagram settings. In addition, you are unable to turn it off for particular conversations. It's either every chat or none of them at all.
In order to disable Quiet mode on Instagram, either temporarily or permanently, follow these steps:
1. Launch the Instagram application on your iOS or Android device.
2. To access your profile screen, navigate to the bottom of the screen and tap the symbol that looks like a profile image.

3. Select Settings and Privacy by tapping the symbol that looks like three horizontal bars at the top of the screen.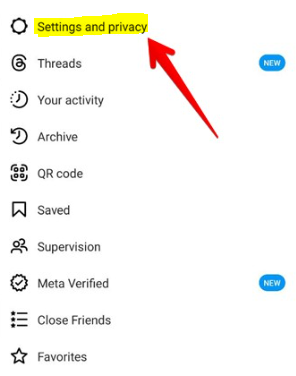 4. Select the Notifications tab, then tap the Quiet mode button.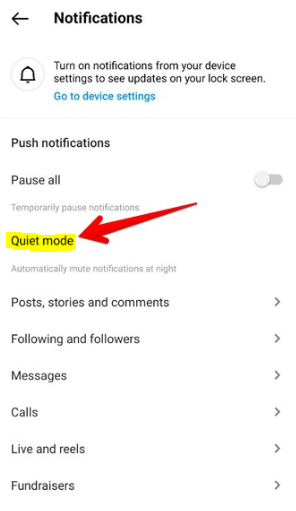 5. To turn off the quiet mode, turn off the toggle that's next to it.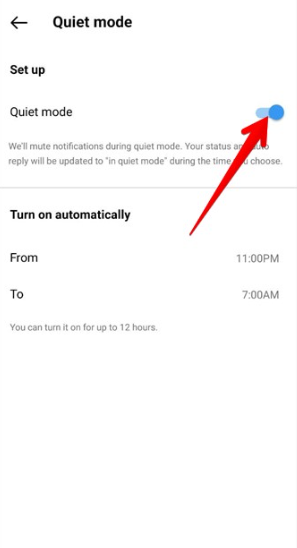 6. There will be a window that pops up. Tap the Skip for Now button to turn off the Quiet mode temporarily or ahead of the time it was planned to take effect. That is, it won't work again after being turned off until the next time it's supposed to, after which it will start up again.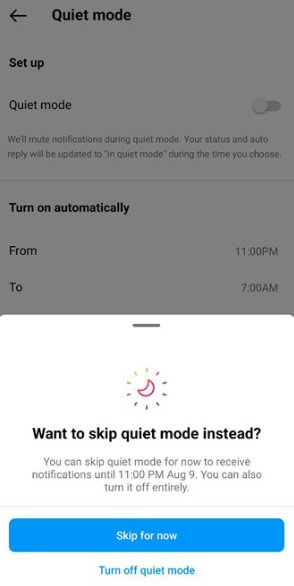 7. Alternately, if you wish to disable the Quiet mode entirely, you can do so by selecting Turn off Quiet mode rather than Skipping this step for the time being. Even if you choose to press on Skip for the time being, you may permanently stop the Quiet mode by toggling the switch off.
FAQs
Why am I in quiet mode on Instagram?
In order to free up your attention for activities like as driving or studying, Instagram's Quiet mode will silence all of your app's notifications and will respond automatically to any direct messages (DMs) that are sent to you. We will remind them to turn on Instagram's Quiet mode after they have spent a certain amount of time on the app after the sun has set.
Can someone silence you on Instagram?
If you choose to mute another user on Instagram, you will no longer see any of their posts in your main feed. You are still able to follow them, but in contrast to being blocked, the muted user will not be informed that you have done this and will not be able to determine by looking at your profile that you have muted them.
What is the new status feature on Instagram?
Instagram is expanding the functionality of its Notes feature, which allows users to post text-based updates similar to AIM's away messages and statuses. Users will now have the ability to update their statuses with a 30-second snippet of a song, coupled with a brief commentary that will appear next to the audio. After that, one's friends are able to access the music and listen to the excerpt.
How long are you new on Instagram?
After a user has been on Instagram for 14 days after signing up for the network, the "new to Instagram" tag is removed from their profile automatically. We appreciate A2A, thanks. In a nutshell, when you have recently made a profile for yourself on Instagram. If this is the case, other Instagram users will be able to see the phrase "New to Instagram" below your Profile Name.
Does Instagram pay you?
Instagram does not make payments directly to users of the platform. However, micro-influencers with as few as 1,000 followers can start generating money through collaborations and sponsorships, as well as affiliate marketing, advertisements, and a variety of other techniques.