New Star Wars-themed skins have been discovered for Fortnite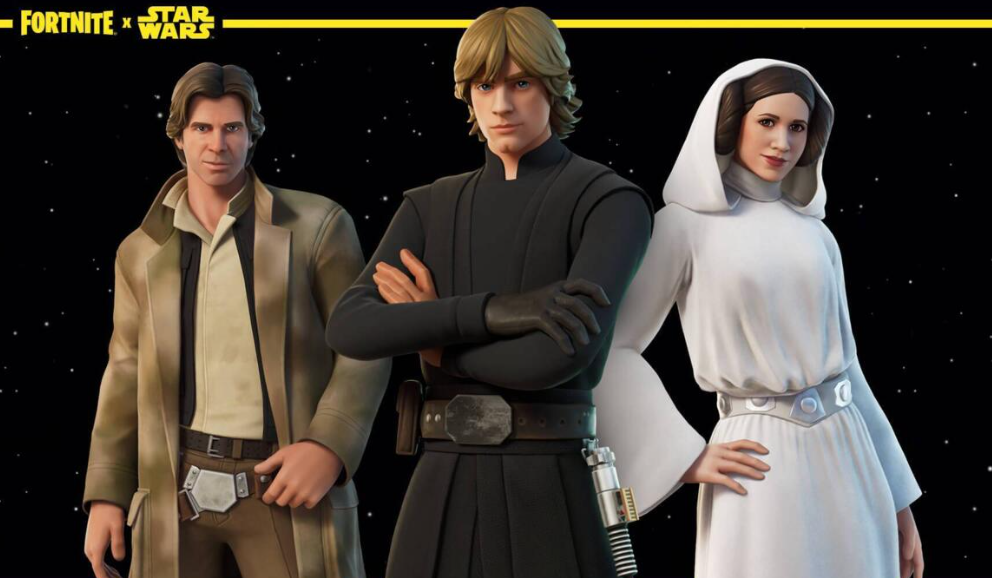 Another trip to a galaxy far, far away is on its way to the popular online shooter Fortnite, as a close inspection of the game files indicates that several Star Wars characters will be starring as Fortnite skins in the game. Fortnite is known for being one of the most popular online shooters. Fortnite's most recent patch, version 24.20, introduced features based on the anime series Attack on Titan and made it possible for players to obtain Mikasa Ackermann, Eren Yeager, and Captain Levi as part of Season 2's Chapter 4. In addition to cosmetics, the update included the introduction of various things that were inspired by Attack on Titan. It is anticipated that the next Star Wars DLC will also draw inspiration from this show.
Fortnite and Star Wars have collaborated on a number of occasions throughout the years, with the most famous example being the announcement of Palpatine's return through a special Fortnite event that took place in the weeks leading up to the release of Episode IX. There are a wide variety of Star Wars-themed cosmetics available for purchase in Fortnite, ranging from Darth Vader to Boba Fett, stormtrooper blaster guns to Jedi lightsabers. There is always something new to be added, especially when one examines the Star Wars material that is going to be released in 2023.
This is especially true for a brand that has been around for such a long time and is packed to the brim with various characters and a wealth of lore. A Fortnite insider and dataminer by the name of ShiinaBR said that the two incoming skins would be known by the codenames CirrusVine and PlotTwist. In a follow-up tweet, ShiinaBR explained that they did not yet know which particular Star Wars characters would be making their appearance in Fortnite. PlotTwist comes features an additional emote in addition to the back bling, pickaxe, glider, and wrap that are included with both of the skins.
The upcoming Star Wars skins seem to have these cosmetics in their set, based on the game files:

Codename "CirrusVine":
Skin, Back Bling, Pickaxe, Glider, Wrap

Codename: "PlotTwist":
Skin, Back Bling, Emote, Glider, Wrap, Pickaxe

(I expect them to release around May 4, 2023) pic.twitter.com/hkQHUbeX13

— Shiina (@ShiinaBR) April 14, 2023
To be more specific, it has been believed that the two next characters will be Cal Kestis from the Star Wars: Jedi series as well as either Moff Gideon or Grand Admiral Thrawn in order to raise enthusiasm for the Ahsoka series that will be released in August of 2023. It is essential to keep in mind that Fortnite has not yet made any official reveals, which means that it has not been decided whether or not these characters will participate in the crossover event.