Now.gg Roblox: How to Play Roblox Games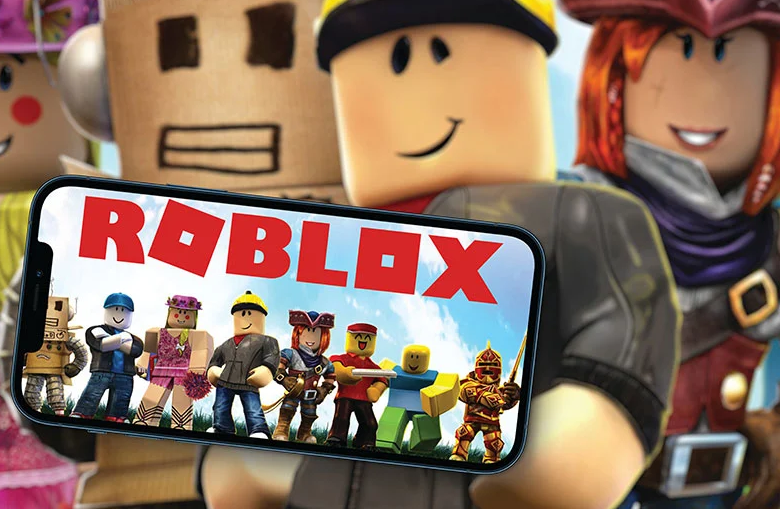 Roblox is ideal for beginner game makers. A simple interface and many customization options make it easy to create and share games. If you're not into game development, Roblox has lots to offer. Millions of user-created games offer new discoveries. Roblox features something for everyone, from beginners to pros. Now.GG is a mobile cloud gaming platform that offers game developers PaaS. Find out how to play Roblox on your browser with Now.GG?
Read Also: How to Get Fake Headless in Roblox free
What is Roblox Now.gg?
Now.gg is a simple browser-based streaming platform for all of your favorite apps and games. You may compare it to services like GeForce Now and even Xbox Game Pass, with the exception that it is browser-only. Many games can be played on it, including Roblox.
Now.gg is free to use, which is great news, but bear in mind that it does include commercials, which can be bothersome but are ultimately tolerable. Inviting friends is the key to unlocking 30 minutes of uninterrupted gameplay.
Is Now.GG Safe To Use?
We would consider Now.GG is secure if you used Two-Factor Authentication and other precautions to protect your account. Roblox is renowned for gamers losing accounts due to hackers, however there is a risk if you go onto the platform without taking any sort of security measures.
A few Reddit posts allege that users' accounts were compromised after signing up for a service like Now.GG, however there is no evidence to support these claims. Since I have used Now.GG extensively across several devices without experiencing any security issues, I feel confident in recommending it. While I'm not actively using my accounts, I have Two-Factor Authentication enabled to prevent unauthorized access.
Players' accounts on Now.GG are automatically logged out when the browser is closed, so you'll have to re-enter your credentials the next time you visit. This further increases the site's security by preventing unauthorized users from accessing your account when you are absent.
How to Play Roblox in Your Browser Using Now.gg
In addition, a high-powered computer isn't required; all you need is access to the web from your laptop or mobile device. The learning curve is minimal. The process is as follows:
1. Get on Now.gg right away. Now.gg can be accessed without requiring an account to be created. If you want to play without ads, however, you'll need an account to invite your friends utilizing.
2. Find Roblox by typing "Roblox" into the search bar. Select the "Play in Browser" option once you reach the page.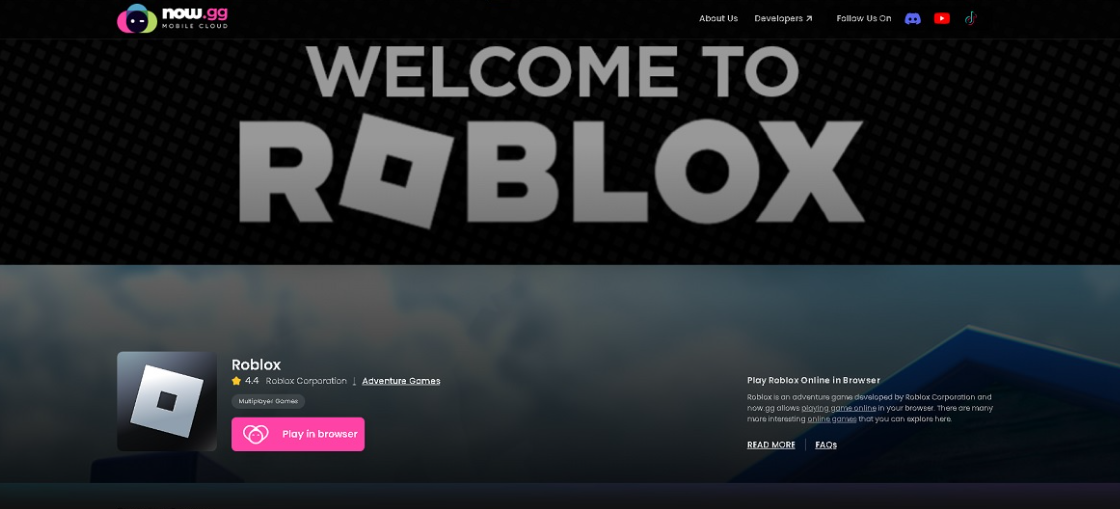 3. Enter your Roblox username and password. It is strongly suggested that you enable two-factor authentication first. Although using Now.gg is risk-free, it never hurts to take precautions.
It's a breeze once you've used Now.gg to sign into Roblox. Remember that performance is dependent on your network. You'll be able to play any game on Roblox and even enter codes.
FAQs
Is Roblox safe for kids?
For younger children in particular, such an open policy can be dangerous. Despite Roblox's best efforts, it continues to attract users with malicious intent. Roblox is rated as "OK" by Common Sense Media, but only because of the educational value it can provide to users above the age of 13.
How to play Roblox when its banned?
Get a new IP address by connecting to a server in a different country. Put in a fresh copy of Roblox. Make a brand-new profile with a different email address and user name. Roblox has decided to unban you.
Why did Roblox ban me for saying yes?
Saying "Yes" will not get you banned from Roblox, as that would be an abuse of Roblox's system. Some people have been banned for using foul language, but usually it isn't the main cause.
What is the error code 403 in Roblox?
When your device has trouble communicating with Roblox's servers, you'll get error code 403. An error occurred during authentication," or something similar, is typically displayed alongside this issue. I beg you, try once more.