Price Increase for Samsung's 3D NAND Drives After YMTC Ban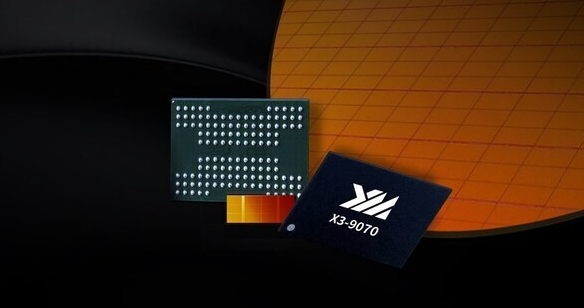 In the first half of December, Samsung hiked the prices of its 3D NAND flash memory devices by 10% in response to the United States Department of Commerce's decision to blacklist a company based in China called YMTC. Because several PC manufacturers have temporarily stopped working with Yangtze Memory, there has been an increase in the demand for 3D NAND from other manufacturers. As a result, Samsung has increased its price for this product.
After being placed on the Department of Homeland Security's Unverified List a couple of months ago, legislators in the United States have recently made public statements labelling YMTC as a danger to the country's national security (UVL). As a direct result of this, Apple made the decision to refrain from purchasing 3D NAND from Yangtze Memory, even for iPhones that were planned for distribution in China.
It would appear that other PC OEMs followed suit and suspended their work with the Chinese flash memory manufacturer. This may have been done either because they did not want to get involved in a political scandal or because they were uncertain whether YMTC could supply enough memory on time, given that it can't get tools from U.S.-based companies without an appropriate export licence issued by the Bureau of Industry and Security within the Commerce Department.
As a consequence of this, demand for 3D NAND memory made by other manufacturers, such as Micron and Samsung and SK Hynix, soared. Furthermore, the study says that market leader Samsung chose to boost the price of its 3D NAND products in order to capitalise on the scenario.
It is not apparent how the rise in contract pricing for 3D NAND that Samsung implemented for the first half of December will effect prices of 3D NAND in general and solid-state drives in particular. Since prices for 3D TLC memory have been unchanged for several months, even a moderate increase will be interpreted by manufacturers of flash memory as an encouraging sign. It should not be expected that Samsung's actions will have a large impact on the prices of solid-state drives (SSDs), as the company does not sell a considerable amount of 3D NAND to other SSD makers, particularly those businesses that produce some of the best SSDs now available.
When decreased production of 3D NAND by Micron, Samsung, and SK Hynix will actually have an effect on the market is something that is yet unknown at this point. Since actual device manufacturers already have enough of 3D NAND on hand, TrendForce predicts that the impact of production reduction will not be visible in the fourth quarter of 2022, and the company does not offer any projections for the first quarter of 2023.