How to Remove Friends on Roblox Fast by Using Friend Removal Button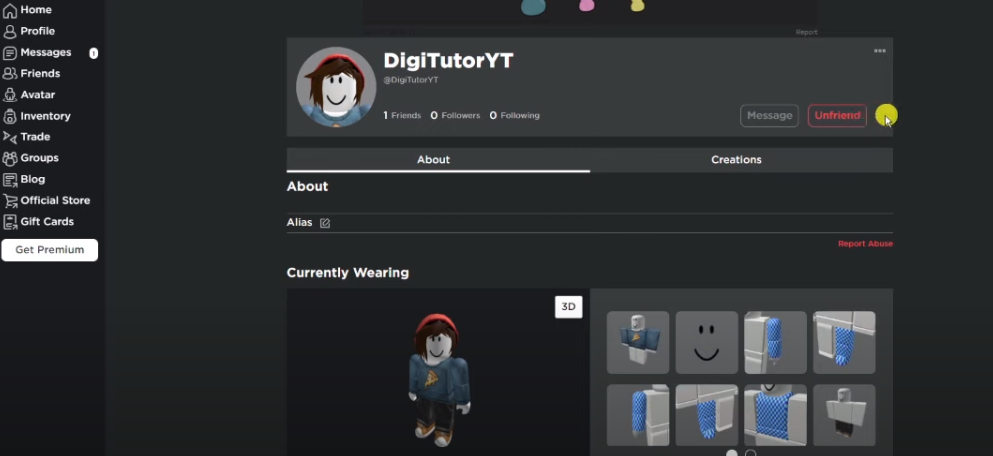 Have you been looking for Roblox friend removal button? If you have many friends that unnecessarily are there in your Roblox and you do not need them. Then this article is for you. Here we have shared some tips on how you can remove friends on Roblox one by one or in bulk.
Step 1:
Access the Chrome Web Store To begin by clicking here. You can also open it manually and for that open a new tab in your Google Chrome browser and type "Chrome Web Store" into the search bar. Click on the relevant result to access the Chrome Web Store.
Step 2:
Either use this extension from here or follow the procedure given below.
Search for "Roblox Friend Removal" in the Chrome Web Store.
Type "Roblox Friend Removal" in the search box located in the top left-hand corner.
Hit Enter to initiate the search.
Look for the extension titled "Roblox Friend Removal Button" with a red icon containing two outlines of people.
This extension will be the key to making the unfriending process faster and more convenient.
Also read: How to force restart your Roblox
Step 3:
When you are doing it manually add the Extension to Chrome Once you've found the "Roblox Friend Removal Button" extension, click on it to view more details.
Note: Make sure it has good user reviews and a substantial number of downloads, indicating that it is safe and reliable. To add the extension to your browser, click the blue "Add to Chrome" button. A pop-up will appear, asking for confirmation to add the extension. Click "Add Extension" to proceed.
Step 4:
Since now you have successfully added extension to your browser, head back to Roblox.com and log in to your account if you haven't already done so. It's time to start unfriending them now.
Step 5:
Unfriending People with the Extension Now that you're back on Roblox, go to the left-hand side of the screen and click on the "Friends" tab to access your friends list.
Here comes the magic! Notice that for each friend on your list, there will be a small icon in the top right-hand corner.
Step 6:
You can bulk unfriend by clicking on small icon in the top right-hand corner of their profile you can unfriend with a Single Click. That's it! No need to go through individual profiles and click the "Unfriend" button anymore. The extension automates the process and make it much faster and more convenient.
Step 7:
Witness the Swift Unfriending Once you click the icon to unfriend someone. You will immediately see that they are removed from your friends list without any additional steps.
And that's all there is to it! With the "Roblox Friend Removal Button" extension, you can now unfriend people on Roblox in a breeze, saving you time and effort.
Now you can spend more time enjoying your Roblox experience and less time on tedious tasks.