Robot Cache Announces 22 Publishers With 700 Games For Blockchain App Store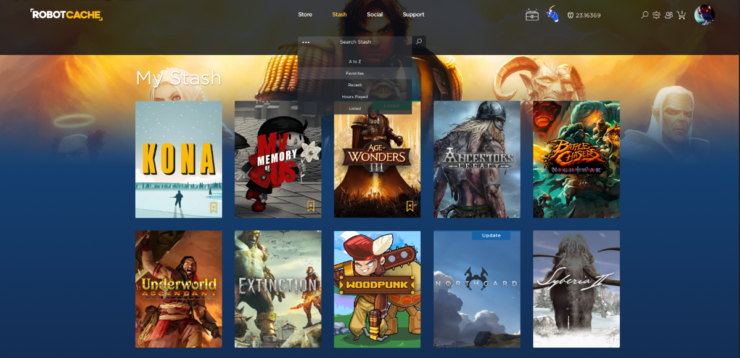 Robot Cache plans to launch its digital PC games platform next year, due to that, the company announces for 22 publishers with 700 games which coming to its blockchain app store.
For those who don't know, Robot Cache is a video game company established to allow for digital buying and selling of video games. The company was founded in January 2018 by Brian Fargo.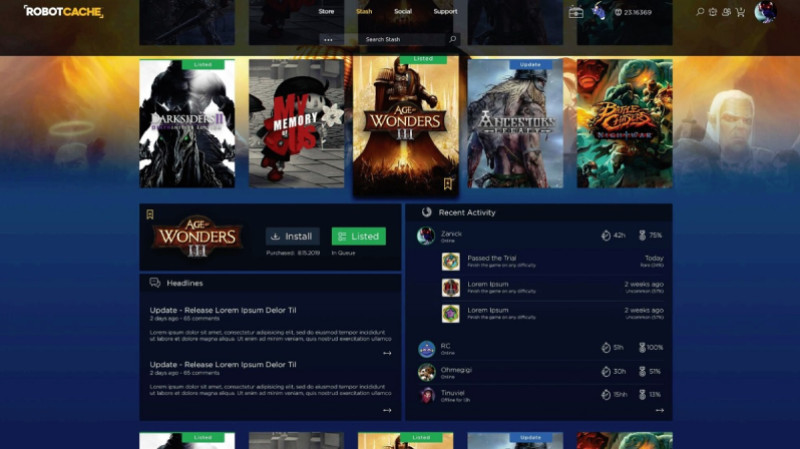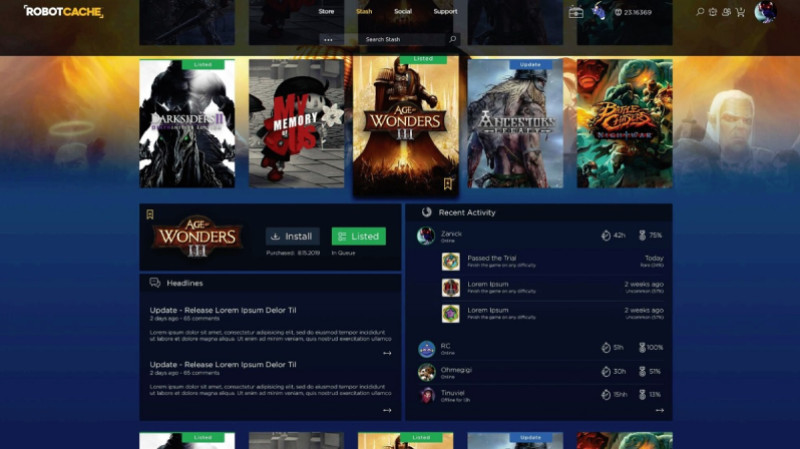 The big selling point which Robot Cache offers to developers and publishers is up to 95% of the total according to Robot Cache. And users will be able to resell their digital PC games, too.
Well, that's quite promising for publishers which agreed to bring their games into blockchain app store. You can see the list of publishers which will join next year in RobotCache, the blockchain based PC distribution platform below:
505 Games
 Anuman Interactive SA
Entrada Interactive
Forthright Entertainment
inXile Entertainment
Maximum Games
Microids
Modus Games
Paradox Interactive
THQ Nordic
Versus Evil
Bigben Interactive
Ci Games S.A.
DANKIE, Devolver Digital Inc.
Hyperkinetic Studios
IMGN.PRO
Libredia
Revival Productions
Running with Scissors
1C Publishing
Headup
Playdius Games
Lee Jacobson as the CEO at Robot Cache said in a statement:
"These creators are bringing more than 700 great games to the platform at launch next year. Their support means that we will be able to give gamers the largest launch library in the history of video games with even more to be announced soon. And today any developer or publisher from around the world can submit games for approval with an easy to use self-service portal.

Whether you are a single person indie or a massive publisher, we have created the Partner Portal to provide you with a simple step-by-step process to participate in the Robot Cache platform. We are committed to building a healthy ecosystem where developers and publishers earn maximum profits by changing economics and addressing long-standing pain points. Our goal is to create a better experience for game creators, from making it easier to garner promotional support to ensuring stellar account management to more control over pricing and sales."
And you can watch the video below for further information: