RoTracker: A Chrome Extension for Roblox Players to Find Other Players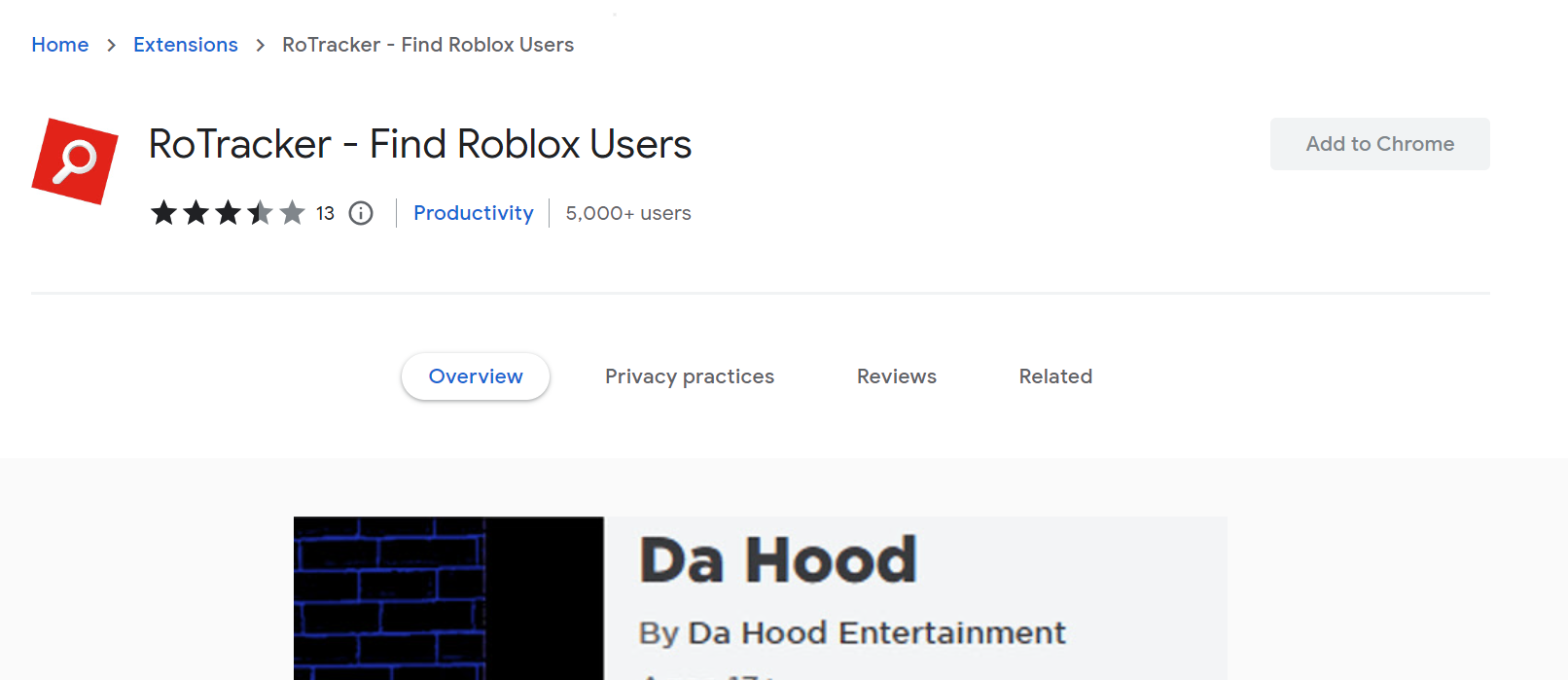 What is RoTracker?
RoTracker is a Chrome extension that helps you find players, join games, and track your progress on Roblox. It also tells you about the games themselves, like how many players are online and the average rating. Some users have also complained on Youtube and on other media pages that this extension steal Robux.
How to get RoTracker
To get RoTracker, just search for "RoTracker" on the Chrome Web Store and click the "Add to Chrome" button. Once it's installed, you can start using it right away.
How to use RoTracker
To find players, go to the Roblox website and click the RoTracker icon in the Chrome toolbar. The RoTracker sidebar will open. In the sidebar, type the name of the player you want to find. RoTracker will then search for the player and show you their profile information.
To join games that are already in progress, click the "Join Game" button next to the game you want to join. RoTracker will then open the game in a new tab.
Here are some of the pros and cons of RoTracker:
Pros:
Free to use
Easy to install
Helpful for finding other players, joining games and tracking progress
Provides information about games
Constantly being updated with new features and improvements
Cons:
Not all features are available in all regions
Can be buggy at times
May not be compatible with all Roblox games
What can RoTracker do?
RoTracker can do a bunch of stuff as I have mentioned 8 features below:
You can find players by name or username
Join games that are currently in progress
Track your progress in games
Get information about games, like how many players are online and the average rating
Get notified when your favorite games are updated
See which games your friends are playing
Find games that are similar to the ones you like
Track your stats and achievements
Is RoTracker free?
Yes, RoTracker is free to use.
Is RoTracker safe?
RoTracker is safe to use. It is a trusted extension that has been downloaded by millions of users.
Should I use RoTracker?
If you are a Roblox player, then I recommend using RoTracker. It is a helpful tool that can make your Roblox experience more enjoyable.
Note: It is important to note that RoTracker is not an official Roblox extension.