Ryzen 7000 processors are supported by the new X670E TOMAHAWK WIFI motherboard that MSI has released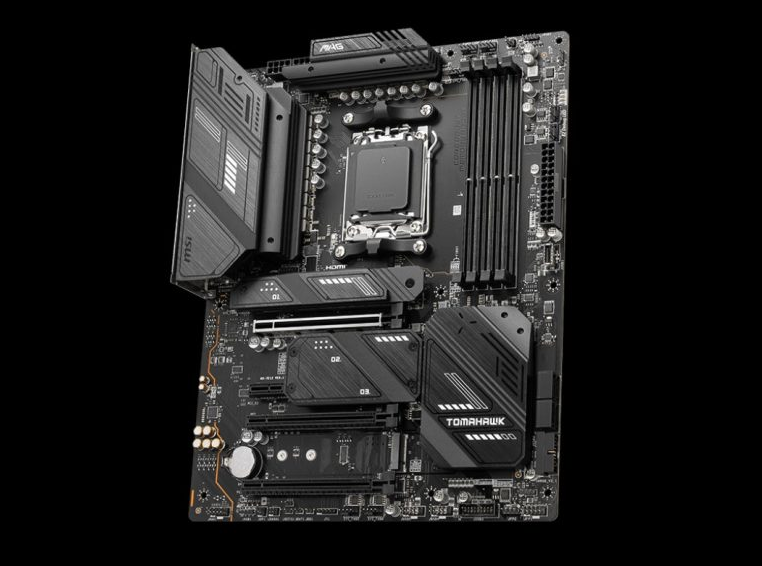 The X670E TOMAHAWK WiFi is created to be rugged and long-lasting thanks to its design, which was inspired by military architecture. The processors are supplied with reliable currents by the motherboard's 14+2+1 Duet Rail Power System (DRPS), which has an 80A SPS power phase and an 8-layer PCB with 2oz thicker copper. Moreover, the motherboard contains a DRPS. The MAG Series incorporates an Extended Heatsink to combat the heat that is produced by the motherboard. This helps to ensure that all of the components continue to function normally even when subjected to demanding workloads.
This motherboard does support DDR5 memory with AMD EXPO profiles for overclocked memory, as is to be expected given the nature of the product. You also receive support for PCIe Gen 5.0, which provides an increase in bandwidth for M.2 SSDs and graphics. This motherboard has four M.2 SSD slots, the first of which is a PCIe 5.0 socket. This opens the door for lightning-fast solid-state drives that can achieve read/write speeds of up to 12,000 MB per second. With all of the lightning-fast storage available, it is equally as necessary to have connectivity in order to transfer data as quickly as possible and to take pleasure in an instantaneous networking experience free of any blockages.
Because of this, in addition to its already extremely quick storage capabilities, the MAG X670E TOMAHAWK WIFI is outfitted with a 2.5G LAN, Wi-Fi 6E, and Bluetooth 5.3. All of these features are included as standard. MSI has announced today that all of its X670 and B650 motherboards, in addition to the new motherboard, will support the new Ryzen 7000X3D series CPUs with 3D V-Cache. This announcement was made in conjunction with the launch of the new motherboard. This information became available at the same time that the announcement of the new motherboard was made.