Samsung Galaxy Note 20 Ultra Review: The Ultimate Android Smartphone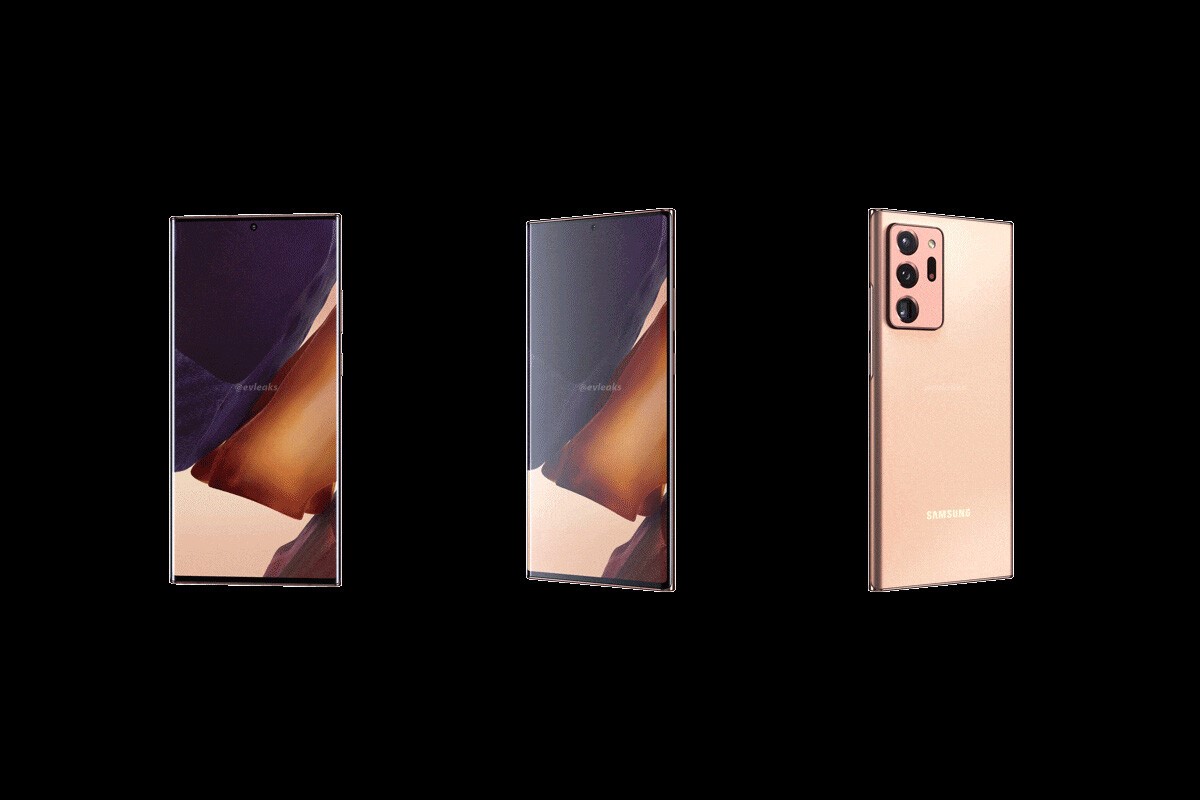 With the increasing advancements in processing power and screen technologies, smartphones have been elevated to new heights over the past few years. Samsung perfects on what's been an outstanding recipe with the Galaxy Note 10 and S20 series and creates a craft that is truly excellent.
The Galaxy Note 20 Ultra is not just a smartphone; it is the complete package from Samsung with a great big 6.9-inch 120Hz display, 12GB of RAM, a Nonacell primary 108MP camera with laser autofocus, long-lasting battery life, 5G compatibility, S Pen with a 9ms response rate and voice recording sync, and Snapdragon 865 Plus chip. The regular Galaxy Note 20 falls short of these boons except the Snapdragon 865 Plus chip. So, Note 20 Ultra has a clear edge over its predecessor.
As the name suggests, Note 20 Ultra comes with an ultra-starting price of $1,300. Here a question arises: does it worth this premium price tag? Considering the perks, this smartphone packs, the answer might be 'yes'. If you're that sort of power user. With all of its bells and whistles, you would favorably go with this premium price tag.
Price and Specifications
Galaxy offers Note 20 Ultra at three different price tags. All three include the same specifications, with only difference in the storage capacity.
The Note 20 Ultra starts at $1,300 for the cheapest model with 128GB of storage which may be insufficient for power users. This model is only available in the US. While in the UK and Australia the base model gets you a more proper 256GB of internal storage that costs the same $1,300. You can bump to the top-end Note 20 Ultra that has 512GB of internal storage, and costs $1,449. All versions have 12GB of RAM and a microSD card slot for expanding on the built-in storage.
If there is a phone with stuff packed more than this one, is not really in my knowledge.
Weight: 208g / 7.33 ounces
Dimensions: 77.2 x 164.8 x 8.1mm
Operating System: Android 10, OneUI 2.5
Display size: 6.9-inch AMOLED 3088 x 1440 120Hz refresh rate
Chip: Snapdragon 865 +
Memory: 12GB
Storage: 128GB (US) / 256GB (UK, Australia) / 512GB (global) / expandable
Rear cameras: 108MP/12MP + 12MP + 12MP
Front camera: 10MP
Security: In-screen ultrasonic fingerprint sensor
Battery: 4,500mAh
Water Resistance: IP68
Colors: Mystic Bronze, Mystic Black, Mystic White
Performance
The Samsung Galaxy Note 20 Ultra is one of the quickest Android phones around, as it's one of the first smartphones that packs Qualcomm's Snapdragon 865 + chip. This chipset improves the clock speed by 10% up to 3.1 GHz and the graphics are also 10% faster than the standard Snapdragon 865 chip inside the Galaxy S20.
Design and Aesthetics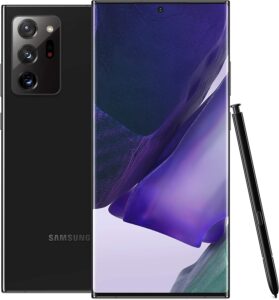 When it comes to the aesthetics of the Galaxy Note series, Samsung has always gone for a heavyset, large design, and Note 20 Ultra is no exception. At 208 grams, 165mm tall and with a 6.9-inch screen, the Note 20 Ultra is a substantially big phone.
But big doesn't essentially classify the Note series any longer. Samsung got the other ways to make the Note 20 Ultra design enhanced, not inevitably larger. Samsung has given it the most elegant and polished look with a less reflective matte textured glass back that also helps in dipping unpleasant fingerprint smudges.
Whether you like rounded frame or squared-off, is purely subjective, but Samsung's newest top-of-the-list Note carries on to challenge the trend that attires phones with rounded corners. The Note 20 Ultra has squared-off corners, negligible bezels, and is symmetrical front to back. Samsung offers three colors: the copper-toned Mystic Bronze, Mystic Black, and Mystic White; Samsung is emphasizing the bronze color this year, and for good reason: it's gorgeous.
There're a couple of things that one may not like about the design. One, a large camera bump on the back of the phone which holds up the entire phone. But what you get is the great 5x optical zoom that does a thriving job. So getting both the same zoom levels and smaller bumps in a smartphone, perhaps would not be possible at the moment.
Secondly, though very attractive, the curved display can every so often cause unintentional taps when you're just holding your phone. Sometimes your intentional taps may not work because you don't realize that your other hand holding the phone is interfering.
Related: Google Pixel 4a Review
Display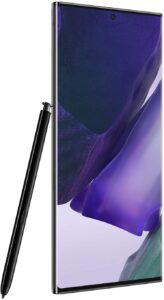 Displays have always been among the strong suits of Samsung phones, and the Galaxy Note 20 Ultra is no different in this regard. The screen is big, obviously, but all of the little technical niceties are just accurate.
The color precision, watching angles, and sharpness are all outstanding; you wouldn't face any problem using it outside in the sunlight. It houses a large 6.9-inch Dynamic AMOLED QHD+ display at 496ppi, supporting HDR10+ and a few different color options. It's super slim bezels will give you the feeling of holding just a screen.
It has a stunning refresh rate that can hit 120Hz. And the reason the screen is so brilliant is its refresh rate which makes everything feel very smooth, not the glass or resolution. Samsung also features "Adaptive Refresh Rate" in the display which is the very first time in its products. The refresh rate doesn't always remain at 120Hz but it automatically adjusts according to what you're watching or doing and can drop all the way down to 10Hz if nothing's moving to save the battery life.
But the issue here is the fact that you can't set the high refresh rate and maximum resolution at the same time. You have to choose between 1080p at 120Hz or enjoy the QuadHD resolution with dropping to 60Hz. On the 6.9-inch, you wouldn't see much difference in resolution until foldable phones become mainstream, and the 120Hz 1080p setting looks good out of the box — the decision is an easy one.
Cameras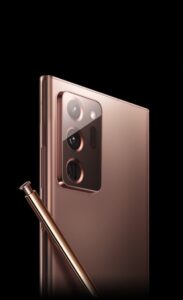 The Galaxy Note20 Ultra comes with what looks like the S20 Ultra's camera scheme at first glimpse. It's got the 108MP main shooter, the big-pixel fixed-focus 12MP ultra-wide, and the 12MP periscope telephoto which delivers a 5x optical zoom and up to a 50x super-resolution zoom. It's got the same big bump too. While the company is deserting its 100x telephoto from the S20 line, the new wide, ultra-wide, and telephoto combination is more realistic. Samsung is also using Laser Auto-focus to get faster focusing on the Note 20 Ultra, which was an aching corner on the S20 line.
The primary lens was a misfortune on the S20 Ultra, but there is much improvement in the primary camera of Note 20 due to some enhancements and advent of the latest laser autofocus technology. This technology helped Samsung to fix the flaws that beset the same sensor on the S20 Ultra. All these have made it the better competitor of likes of Apple and Google. Outdoor snaps taken by this camera are simply fabulous in most of the surroundings. The shots are thorough and have rich colors.
Further than that primary camera, the telephoto zoom and ultra-wide sensors would also let you have great shooting experience. Though used relatively less frequently, the telephoto is a nice feature to have, but it's the ultra-wide that is more amusing. Like the Galaxy S20 series, it lets you shoot a 120-degree view, which is much wider than what the ordinary camera can film. The quality of ultra-wide pictures is a mixed plate, but you get required shots just as long as it's not too dark. While testing the Powerful Space Zoom on the Note 20 Ultra, the outcomes were pretty sharp all the way up to 10x zoom, but the 20x and especially the 50x shots found blurred. However, these were still better than the iPhone that we get at this zoom level. Low light photos are also specifically decent, but they get a bit bizarre when textures are involved.
The 10MP front camera is also satisfying. It can switch to a two-person mode for wider shots, and the Live Focus feature is some of the best with remarkably upgraded edge detection.
S PEN | Stylus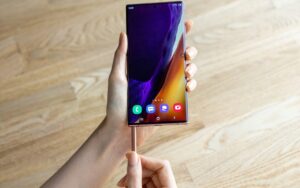 Inserted into the base of the Note 20 Ultra is a unified stylus pen, which Samsung terms as the S Pen. This is the only device that offers this feature, and plenty of users are really captivated by its charm. Samsung every year brings better changes to its design or enhances new software features.
In 2020 the S Pen is even more responsive with just 9-millisecond latency. With that crazy low latency, humanly it's not possible to see the gap between the pen and the onscreen words it writes. Further augmenting that illusion is the new tip which, when contacting the screen, feels just natural. It has the perfect amount of resistance. All this gives the feel that you're using a real pen and paper when taking notes or drawing.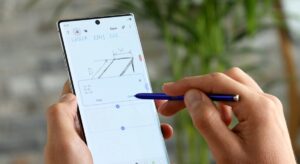 Also, the S Pen now offers new features. One of them is the Air Actions which also carried by the Note 10 series. With the S Pen in hand, you can wave it about in the air like a magic stick to make the phone to execute certain tasks. Such as returning to the home screen, taking screenshots, open a recent app, etc. But it is very likely that you will often fail and repeat gestures as it needs a lot of practice to remember gesture-based actions.
But where the Note 20 Ultra shows its strength is with Samsung's Notes app. The improved Notes app now incorporates the Live Sync feature that allows you to save your documents and files in the cloud so that you can access them from any device anywhere.
What's more, the Notes app would smartly sync the voice recording with your notes, so that you can hear what was being said right when you were writing down that notion.
Battery life and Charging
The Galaxy Note 20 Ultra has a decent 4,500mAh battery that can last a full day before the next charge. The S20 Ultra boxes a propped up 5,000mAh battery, so Note 20 Ultra is not one of the longest-lasting phones from Samsung but it has plentiful juice for power users.
With the average usage the battery lasted all long day with 35% remaining. That's really not bad. That test included watching YouTube videos, taking pictures, making videos, seeing emails, and other everyday social media applications. It can even prolong up to two days with lesser usage, but if you're a specifically heavy user, it may not even last all that long day.
Strangely, 45W wired charging is not offered by Samsung which is supported by S20, S20 Plus, S20 Ultra, and last year's Note 10 Plus. Anyways, 25W charging over USB-C is on board with a fast charger in the box, which is not that bad either. There is also fast 15W wireless charging and Wireless Power Share.
Final thoughts
The Samsung Galaxy Note 20 Ultra is the acme of Android phones. It offers a top-class fancy curved display with high refresh rates, a big screen, powerful specs, magnificent cameras, and the classy S Pen – the Note 20 Ultra is all in one.
You may rather wish for a $300 cheaper regular Note 20 to cut some corners, but you will lose more than you get with Note 20 Ultra. Note 20 has less RAM, just a 60Hz display, frailer cameras, and most importantly plastic design. So it's better to spend your money on Ultra.
It's not cheap, but the price is defensible by how much you get jammed into this graceful, good looking phone. With all the latest bells-and-whistles, Note 20 Ultra is the ultimate smartphone of 2020 for power users who want everything in a handset.
| | |
| --- | --- |
| For | Against |
| Powerful cameras with laser autofocus technology | Very expensive |
| Vibrant 6.9-inch 120Hz display | Nasty camera bump |
| Integrated S Pen with enhanced performance | 120Hz display unavailable at QHD resolution |
| Samsung's great exclusive Notes app | The curved display can cause unintentional taps |
| Decent battery life | |
[su_button url="https://amzn.to/2Ha6V91″ size="6″ center="yes" icon="icon: amazon" text_shadow="0px 0px 0px #cbe437″]View On Amazon[/su_button]