Genki Covert Dock Review: An Ideal Travelling Partner of your Nintendo Switch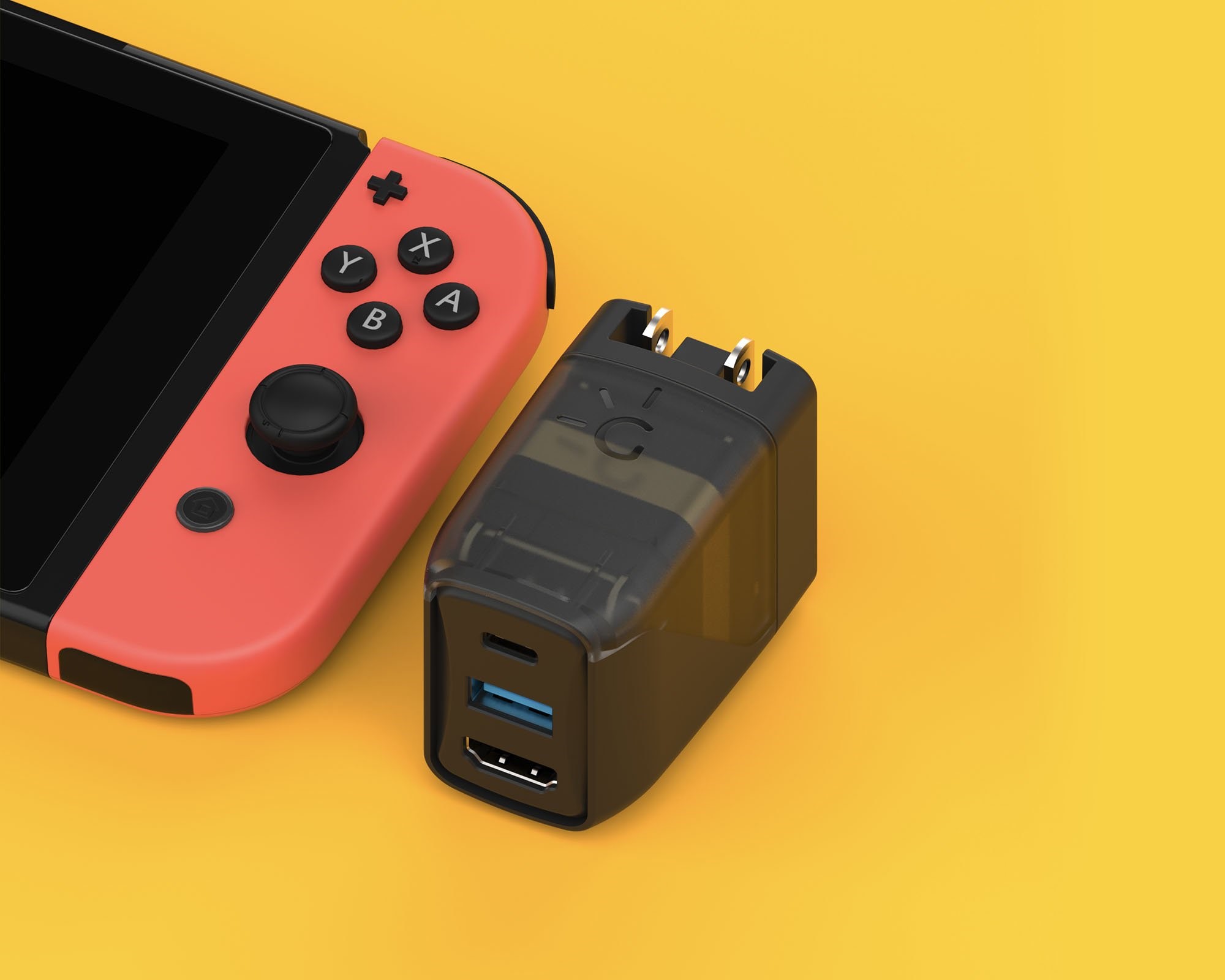 Nintendo Switch is performing exceptionally well since its launch in March 2017 and went on to be one of the fastest-selling systems ever. Thanks to Nintendo Switch, you have plenty of options when it comes to accessories and gameplay styles. The Switch comes with a Dock. Attached to the Joy-Cons, your Switch is a handheld device, but sliding the Switch in this Dock, you can play on a big screen — The main function of Dock is to provide an output to the TV, as well as charging and providing power to the system.
There is an engaging alternative to Switch dock: The Genki Covert Dock. A $75 small-sized device that does the whole lot, the official Switch dock does.
But why should you have the Genki Covert Dock, when the original dock comes packed with the Switch? There're some reasons for that.
If something bad happens to dock, getting another Switch dock can be difficult. Why? Because, like the Switch itself, Nintendo is struggling to get the docks available in the markets. Keeping this in mind, getting the Genki Covert Dock may be very useful.
Another reason is that, it's a small-sized dock and as compared to larger Switch dock, enough to reside in a pocket, and for $15 less than the official dock. It's a handy Switch partner to connect a TV to your console wherever you go while traveling. This is what makes it great.
And unlike Nintendo's dock, you can also use the Genki Covert Dock to display other devices on a television. It works with anything that does Display Port over USB-C.
Plus, dissimilar to many other cheaper third-party docks, the Covert Dock supports the same power specs as Nintendo's dock does. So, there is no risk of damaging the Switch involved. This device tugs the accurate required amount of voltage from the power outlet.
Genki Covert Dock Design
At a momentary look, the Covert Dock seems like a thick USB wall charger. The build quality is just brilliant with matte-textured gleaming black plastic encasing measuring 2.4 x 1.7 x 1.3 inches and weighing just 3.5 ounces.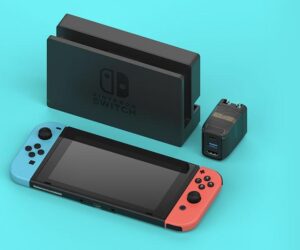 There is a flip-able two-prong power plug on one end, and at the other end, it features three ports: a USB-C PD charging port, a 3.1 USB-A port, and an HDMI display port. This way, you can charge your switch with USB-C, while connecting it with the TV via HDMI port, just like the original dock. If you want to play with a controller or another accessory that needs a USB port, just plug in the USB-A port, and you're ready to go.
The three global plug adapters are also boxed with the dock. Which is a pleasant addition to have, if you travel frequently.
As said by Genki, there is a power management chip featured in the dock to protect the Switch form any kind of risk of affecting the Switch's ability to charge, or entirely damaging it. This is very important as there're some cases where cheaper docks smashed up the Switch.
In some cases, using the Covert Dock might not be as smart as the original dock. Because, you only plug the USB-C cable into the dock, instead of sliding into it. Consequently, if the place, where you're setting your console, is congested, you might need to lay the Switch on the floor or put some other risky position since there is no support on the dock to hold the Switch. So there is always a chance to dragging away or pulling the Switch off the shelf accidentally.
Another minor but noticeable complaint, that there is no LED power indicator built in the Covert Dock as it is available in the Standard Switch dock. It would have been more valuable if the dock has some sort of way to know that nothing is unplugged and out of power since there are no such LED lights in Switch itself.
How does it work
The most important thing is the Covert Dock performs just like the original dock as advertised. You plug the dock into power outlet or strip, connect the Switch to the dock's USB-C port with the cable that comes packed with the dock (this cable has an L-shaped connector at one end, to allow the Switch to lay down flat without sticking out of the floor or surface), then link your TV with the dock's HDMI port using your own cable (strangely, HDMI cable doesn't come with the dock), and start to play your Switch games on the big screen. It's worth noting that it drives out a maximum 1080p 60Hz video signal, irrespective of the fertility of your content.
The USB-C connection can also be used as a quick charger and supports Power Delivery 3.0. You can charge your smartphone, for instance. The USB-A port functions very well, too. It can also charge a device. You can plug a wired controller and the system would detect it as soon as you connect it. Alternatively, this port can be used to connect other accessories to your Switch, like an Ethernet adapter, a wired gaming headset, or a receiver for wireless headsets like Jabra Elite 45h Headphones, a pen drive, A Thin and Light Ultrabook, or laptop. Unfortunately, there is only one USB-A port dissimilar to the original Switch dock which features two such ports. So, only one USB device can be connected with the dock at one time. But considering the small size, there shouldn't be any complaint regarding the number of ports.
Final Thoughts
There's not much remains to state about the Genki Covert Dock that hasn't already been covered. The Genki Covert Dock is, just straightforwardly, the perfect solution for Switch holders looking for a new dock or thinking to replace their original Nintendo docks — whether that be for traveling purposes or simply for convenience. The performance of the Genki Covert Dock paired with its glossy, small design make it a wonderful substitute for original Nintendo dock and provides a solution for a variety of Switch owners, and at $75, it's a valuable deal.
Pros
Performance is exactly like official Switch dock

Compact pocket-sized design is ideal for travelers

Same power specifications as Switch dock

Can be a phone or laptop dock as well

A bit less pricey than the original dock
Cons
Only one USB-A port

No power indicator LEDs

Switch can't slide into this dock as with the official dock