Solidigm's New D5-P5430 QLC SSD Targets General Purpose and Read-Heavy Applications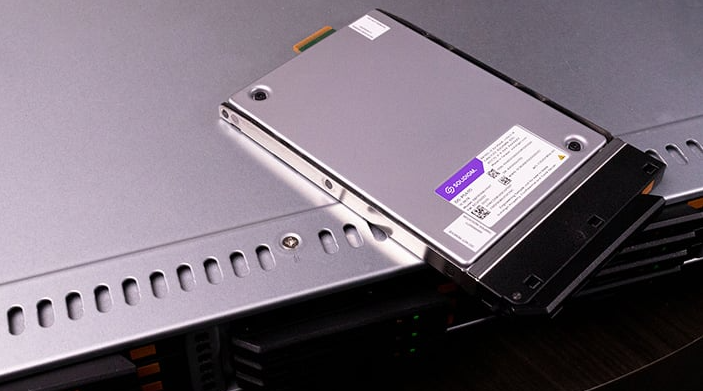 The debut of the Solidigm D5-P5430 is part of Solidigm's expansion of its highly recognized D5 Product Series. Solidigm is a world-renowned leader in the development of cutting-edge NAND flash memory solutions. This brand-new QLC solid-state storage drive (SSD) has been designed from the ground up to cater to read-intensive applications in addition to more traditional ones. The D5-P5430, a 4th generation PCIe QLC SSD, offers high storage density and significant Total Cost of Ownership (TCO) advantages. This is because the bulk of today's enterprise applications are mostly read-oriented. It provides read performance that is on par with the TLC SSDs that are used most frequently.
The D5-P5430 is optimized to perform exceptionally well in common types of work, including e-mail and unified communications, decision support systems, object storage, and virtual desktop infrastructure. Additionally, it provides exceptional performance in workloads that place a heavy emphasis on reading, such as content delivery networks, data lakes/pipelines, and video-on-demand. These types of workloads often include more than 80 percent reading, and they ask for effective data transportation with a high throughput. The D5-P5430 can cut total cost of ownership (TCO) by as much as 27% for common object storage solutions because it can serve as a drop-in replacement for TLC NAND-based PCIe-based SSDs. It improves storage density by a factor of 1.5 and reduces costs associated with energy consumption by 18%.
In addition, when compared to other leading TLC SSDs, the most recent drive from Solidigm offers up to 14% better lifetime write speeds. The D5-P5430 is very useful for data centers since it addresses important problems like power efficiency, edge computing, and the sustainability of infrastructure. Its high density helps to cut down on power and cooling costs, while at the same time reducing the number of drives that are necessary by up to two times in comparison to other possible alternatives.
The EDSFF E3.S is a natural extension of the 2.5-inch form factor and was intended expressly to fulfill the demands of high-performance flash storage. Its name comes from an acronym for "Extreme Data Storage Format." Through the implementation of E3.S, businesses are able to improve their cooling and thermal properties while simultaneously achieving more efficient and dense deployments within the same rack unit. In addition, the capabilities can be expanded by a factor of 1.5 to 2 times.