Sony launches new PlayStation gaming subscription service to take on Microsoft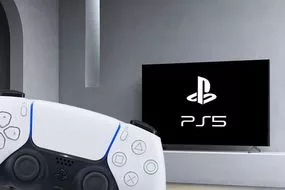 Sony plans to introduce a new video game subscription service this summer in an effort to boost sales of its PlayStation systems and compete with Microsoft, which is also launching a similar service this summer.
The business said on Tuesday that it will combine its existing PlayStation Plus and PlayStation Now services into a single subscription service known as PlayStation Plus, which will be available to all customers. The new PlayStation Plus service, which will be released in June, will be divided into three tiers:
Player access to online multiplayer and two free games each month are included in the new base plan, PS Plus Essential, which replaces the previous PS Plus subscription service. It costs $10 per month or $60 per year for a recurring membership.
PS Plus Extra is a tier above Essential, and it offers all of the same benefits as Essential, as well as a selection of 400 downloadable PlayStation 4 and PlayStation 5 games. It is available for $15 per month or $100 per year.
PS Plus Premium is the most costly of the packages available. This one has 340 more titles than Extra, and it allows users to stream a selection of PlayStation, PlayStation 2, PSP, PlayStation 3, PlayStation 4, and PlayStation 5 games via the internet. PS Plus Premium is available for $18 per month or $120 per year.
Sony's shares listed on the New York Stock Exchange were modestly higher on Tuesday.
This is seen as Sony's reaction to Xbox Game Pass, a Microsoft subscription service that allows customers to download and stream a large number of different games on their computers.
Activision Blizzard and Bethesda have been acquired for a total of $76 billion by Microsoft in order to bring their successful games to Game Pass. "Netflix for games" is how Xbox Game Pass is referred to. Cloud-based gaming eliminates the need for pricey gear, making it possible for gamers to play video games on their smartphones, computers, and Xbox consoles.
With its PS Plus Premium service, Sony promised gamers could play games on their PCs and PlayStation 4 and PlayStation 5 consoles simultaneously. Some games will be playable for a short period of time before players decide whether or not to purchase them.
In a blog post on Tuesday, Sony's PlayStation chief, Jim Ryan, described the new Extra and Premium categories as "a big evolution for PlayStation Plus." With these levels, we want to make certain that the hundreds of games we provide have the highest possible quality material, and this is what makes us unique."
A selection of titles will be available at launch, including Death Stranding, Marvel's Spider-Man: Miles Morales, and Returnal. With the help of third-party developers, Sony has stated that it would add additional games over time.