Star Wars Jedi: Survivor – All Trophies and Achievements List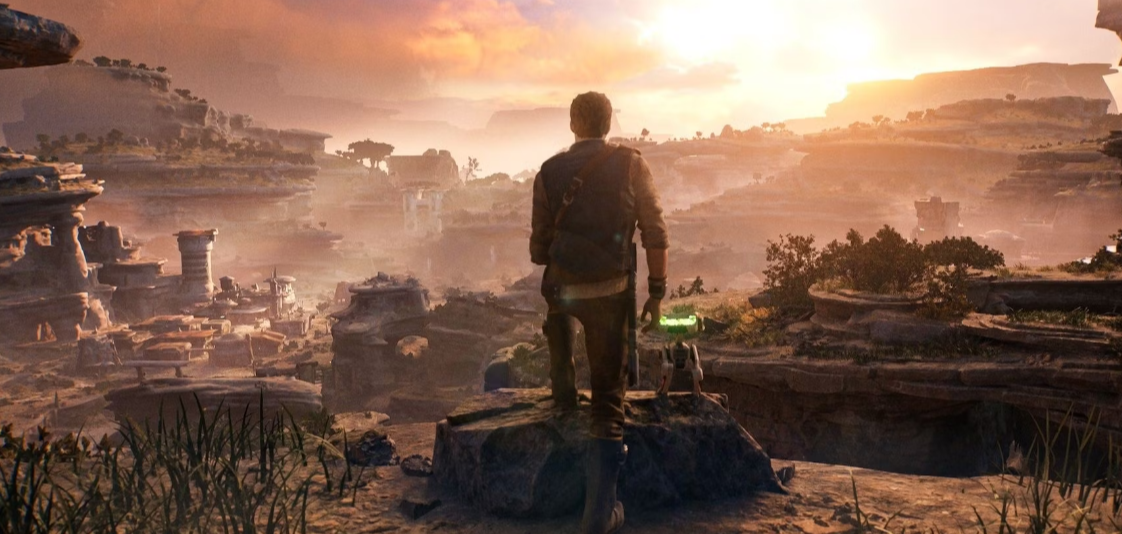 The sequel to Star Wars Jedi: Fallen Order, Star Wars Jedi: Survivor promises to carry on the action-adventure, light-RPG, and soulslike features of its predecessor. The Star Wars: Jedi Survivor achievement/trophy list has 53 entries. Be wary of falling to the Dark Side while in possession of these awards. Looking at the Star Wars Jedi: Survivor leaderboards, it's simple to see why players would want to be in a position of authority. Find out how to unlock every trophy and achievement in Star Wars: Jedi Survivor with the help of this guide.
Read Also: Star Wars Jedi: Survivor – How to Get Stims
All Trophies and Achievements List
There are 54 trophies in Star Wars Jedi: Survivor, for a wide variety of accomplishments. One of the unanswered concerns about Survivor is whether or not, like its predecessor, players can earn the Platinum trophy and unlock all milestones in a single gameplay. Survivor is a true sequel in every sense of the term, with rideable mounts, revamped puzzle sections, and a buddy system.
| Trophy | How to get trophies |
| --- | --- |
| A Place You Could Call Home | Complete the story |
| A Presence I've Not Felt Since… | Wear an old wardrobe staple |
| Among the Masters | Hidden Story Trophy |
| At the Precipice | Hidden Story Trophy |
| Blood, Sweat, and Tears | Complete all Force Tears |
| Caij Match | Gain the attention of a mysterious stranger |
| Can You Pet the Bogling? | You can pet the bogling |
| Catch! | Hit three enemies with a single roller mine |
| Cleaning Up | Refresh the Refresher |
| Cobra Cal | Train with your weapons while wearing a headband |
| For Saw Gerrera | Hidden Story Trophy |
| For the Path | Hidden Story Trophy |
| Gambler | Win all holotastics matches |
| Get Down From There | Attack 20 Lifted enemies |
| Grab Some Seat | Hidden Story Trophy |
| Greezy Money | Trade 25 collected items |
| Growth Spurt | Find space for a full garden |
| Han Slowlo | Defeat 50 enemies under the effect of Slow |
| Hey, Luke At Us | Equip a new cosmetic in every Cal slot |
| Intergalactic Geographic | Scan every type of enemy to fill out the Tactical Guide |
| Into the Abyss | Hidden Story Trophy |
| It's a Trap | Explore the Phon'Qi Caverns |
| I'm a Living Legend | Defeat all legendary adversaries |
| King of the World | Reach the highest point of Harvest Ridge |
| Kitted Out | Customize BD-1, the blaster, and Cal's lightsaber with new parts |
| Max Capacity | Have a packed cantina |
| Mirror Match | A confused enemy defeats an enemy of the same type |
| Now, This Isn't Podracing | Travel 500m of distance while riding creatures |
| One With the Force | Avoid 50 attacks using Focus Sight |
| Out of Bedlam | Hidden Story Trophy |
| Perks of the Job | Equip Perks in all slots |
| Pinpoint | Execute ten perfectly timed precision releases |
| Reconnaissance | Use BD-1 to investigate a target in the distance |
| Riposte | Parry a Force Pull resisting the enemy |
| Road House | Dropkick an enemy while wearing a mullet |
| Rooftop Duel | Hidden Story Trophy |
| Skoova Diving | Fill the aquarium in the cantina |
| Skywalker | Keep your feet off the ground and walls for 60 seconds |
| Slam Dunk | Slam five enemies with a single use of Slam |
| So Uncivilized | Defeat 10 enemies with shots using the Point Blank skill |
| Splurgle | Purchase all of Doma's merchandise |
| Star Tours | Discover and complete all Jedi Chambers |
| Survivors, We Adapt | Hidden Story Trophy |
| Tanlorr Bound | Hidden Story Trophy |
| The Jedi Path | Fully upgrade three skill trees |
| The Jedi Survivor | Unlock all Trophies |
| The Past Made Present | Hidden Story Trophy |
| There Is No Try | Help lift a ship out of the tar pits |
| They Never Saw It Coming | Strike an unaware enemy 20 times |
| They're Probably Fine | Drop your mount into the great unknown |
| This is Canon | Push an enemy into the Shattered Moon mining cannon |
| Tragedy | Hidden Story Trophy |
| Who Gives a Puck | Obtain your first bounty |
| You've Got A Friend | Direct your companions to assist in combat ten times each |
FAQs
Do you get anything for 100% Jedi Survivor?
After finishing the main story of Star Wars Jedi: Survivor, players will have access to all areas and all upgrades, allowing them to go back and get whatever they may have missed.
Is Jedi Survivor hard to platinum?
By default, the Jedi Survivor trophy is the most difficult to obtain. After all, you only get the Platinum Trophy if you obtain every other trophy as well. It'll take a long time because you'll want to take advantage of everything the game has to offer.
Is Obi Wan in Jedi Survivor?
The Hidden Path, an underground network of Jedi and force-sensitive refugees, is the connecting thread between Jedi: Survivor and Kenobi, even though neither Cal nor Obi-Wan appeared in the other's story.
How many worlds are in Jedi Survivor?
Planets in the Jedi Survivor Game List. Coruscant, Koboh, Jedha, Tanalorr, Shattered Moon, and Nova Garon are the six planets in Star Wars Jedi Survivor, not counting the moons and asteroids.
Who is the final boss in Jedi survivor?
When you reach Tanalorr in Star Wars Jedi: Survivor, the game's final boss, Bode, will be waiting for you there.