The first 64TB SSD 3.5-inch storage enclosure with solid-state cooling is unveiled by Frore System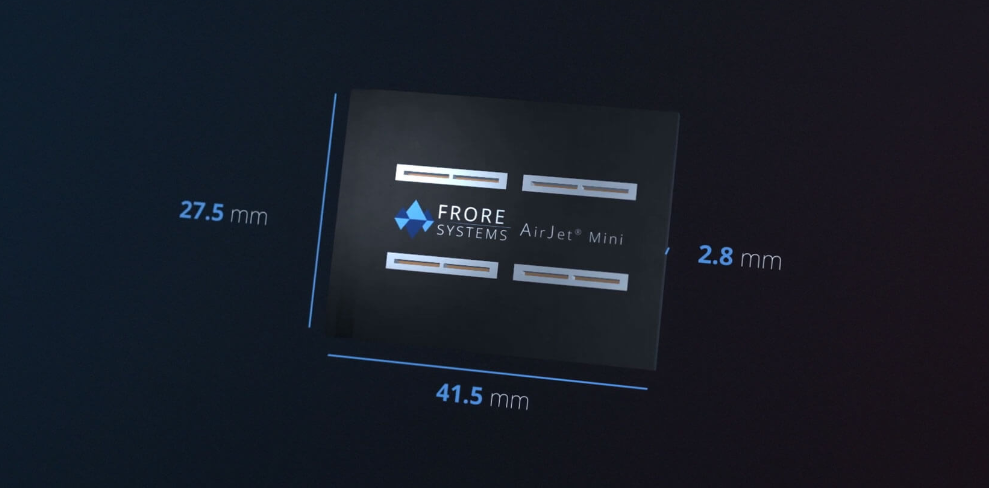 The business has presented a new 64TB U.2 SSD storage device cooled by Frore Systems' AirJet Mini, the creators of the first solid-state cooling systems in history. The Mercury Pro storage enclosure, created in partnership with OWC, is the first to use Frore System's technology. The world's first solid-state cooling systems without moving parts are Frore System's AirJet Mini and AirJet Pro coolers, to give a brief explanation. The cooling capacity per mm is significantly higher than conventional cooling techniques, with a thickness of 2.8mm and a heat dissipation of 5W for the Mini and 10W for the Pro, respectively.
The first external storage enclosure to incorporate AirJet cooling is OWC's new Mercury Pro. Before this, Frore Systems touted its AirJet Mini and Pro as CPU/SoC coolers. However, due in large part to the AirJet Mini's ultra-thin form size, the AirJets have been modified to cool storage devices instead. The device houses eight M.2 SSDs in a small 3.5-inch U.2 container, four mounted on top and four on the bottom of the case. A copper heat exchanger and thermal pads attach each SSD's individual AirJet Mini to the SSD.
The OWC version has eight 8TB SSDs, giving it a total capacity of 64TB, having a 2200MB/s throughput and a 2600MB/s sustained sequential write rate with the additional cooling capacity. The Mercury Pro can disperse 40W of heat in a form factor the size of a single SATA hard drive because of the AirJet's cooling capability. The storage enclosure would need to be substantially thicker to handle the additional hardware if the same amount of cooling potential was employed with traditional fans.
Unfortunately, OWC and Frore Systems have not disclosed a prospective release date for the enclosure, which caters to business customers. We assume both businesses need to conduct more testing to ensure the AirJet-equipped enclosure is dependable enough for prolonged operation.