The biggest update to Minecraft Legends to date allows you to finally pet animals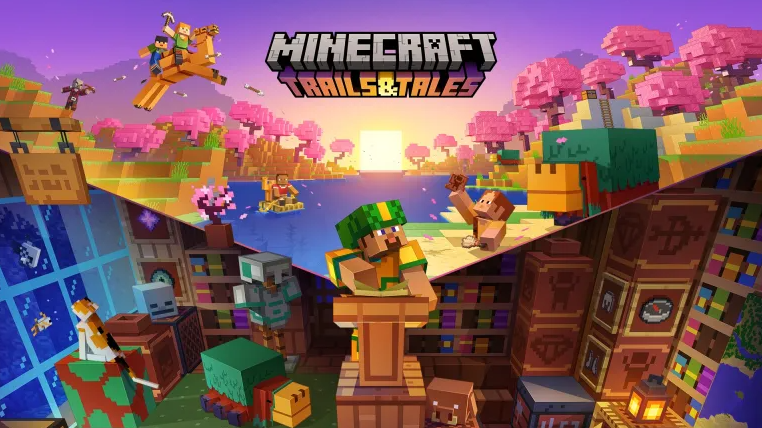 Animals can now be petted in Minecraft Legends. Before the modification, their main function was to look cute simply. However, now that you can pet them, you can see how much they like it. Multiplayer is getting a brand-new roles structure. The instructions Attack, Defend, Gather, and Default can be used to interact with your team using markers. You can request the construction of particular structures in addition to the markers, and other players can concur, disagree, or propose something else. Additionally, you and your pals can give yourselves roles before loading into a game. The choices available to you are listed below:
Builder
Explorer
Fighter
Piglin Hunter
Flexible
You can now add an experimental mode to both campaigns and vs, thanks to the most recent update. This will allow you to "modify the game" and alter the environment, including resources, gravity, speed, piglins, etc. Even though players can now change various options, Mojang intends to include even more custom settings in subsequent versions.
You no longer need to tell mobs to follow you every time they appear, thanks to a new feature dubbed "Auto Lure." They'll start following you the moment they appear. Banner Views and some battle scenarios, such as when players strike a pigling structure with their sword, now feature structural bars. After you've fought the first bunch of piglins in the prologue, you can fast-travel to any town. The prologue has also been modified to operate more smoothly.
Improvements have also been made to the game's UI and HUD, resource visibility, player empowerment, mob pathfinding, Banner View, PvP prizes, and creeper behavior. Click here to view the complete patch notes for the most recent update. As is customary, a new Lost Legend dubbed The Crucible has been released each month. You must pass through nine rooms in The Crucible, and each one is harder than the one before it. You have 30 minutes to complete all nine rooms of The Crucible and defeat the boss to win. You can choose from a variety of allies before entering each chamber. You will receive the Crucible Champion Hero skin if you win the battle.