The Minisforum Venus UM773 Lite Mini PC is now available for purchase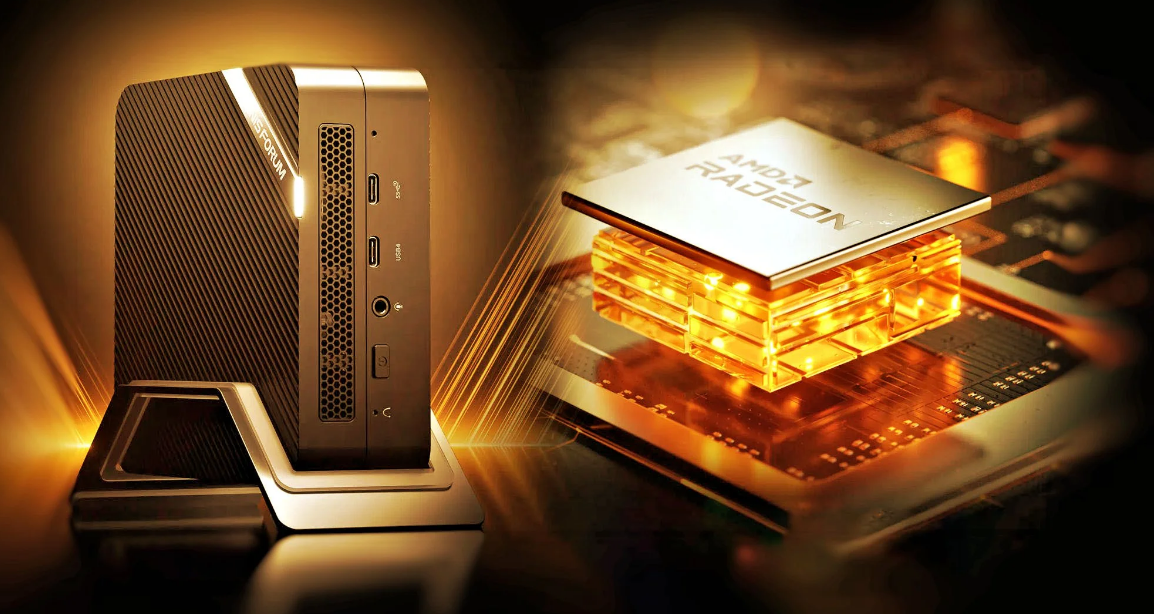 After the successful debut of the Minisforum UM773 with the AMD Ryzen 7 7735HS processor in China, the Minisforum UM773 Lite, which is a newer and more economical version, has now been offered globally. The UM773 Lite has the same design as the original UM773, but in place of the two USB 3.2 ports, the original UM773 now has two USB 2.0 ports. This change was made to accommodate users who are more accustomed to connecting external keyboards and mice. The AMD Ryzen 7 7735HS processor, AMD Radeon 680M integrated graphics, dual-channel DDR5 memory, PCIe 4.0 SSD, and the modern USB4 Type-C interface are all included in the UM773 Light. The Ryzen 7 7735HS CPU is one of AMD's newly introduced Ryzen 7000 series mobile processors.
It has eight cores and 16 threads, a base clock speed of 3.2 GHz, a maximum turbo clock speed of 4.75 GHz, and a thermal design power (TDP) of 54 W by default. The inbuilt RDNA2 Radeon 680M GPU can reach speeds of up to 2.4 GHz and has 12 compute units. The thermal design of the UM773 Lite incorporates liquid metal and a smart fan. These features ensure that the device not only keeps its core temperatures at a comfortable level but also provides excellent performance, enabling users to continue playing games without interruption. Moreover, the UM773 Lite is capable of supporting up to 64 GB of dual-channel DDR5-4800 MHz memory and provides a variety of storage extension options. These possibilities include one M.2 2280 PCIe 4.0 SSD and one 2.5-inch SATA HDD Slot (SATA 3.0 6.0 Gb/s 7 mm).
The UM773 Lite also includes a USB4 connector, which is capable of transferring data at a maximum rate of 40 Gbps, and two HDMI ports, which enable the device to connect to a maximum of three displays with a maximum resolution of two 4K@60Hz and one 8K@60Hz respectively (via USB4). An RJ45 2.5 Gigabit Ethernet Port, a USB 3.2 Gen 2 Type-C 1 (Data Only, In Right), a USB 3.2 Gen 2 Type-A 2, a USB 2.0 Type-A 2, a USB4 Type-C 1 (In Left), HDMI 2, Clear CMOS 1, DMIC 1, and a 3.5 mm Combo Jack 1 are some of the connections that are included on the UM773. Its price range of $409 for the barebone version to $789 for the 64G+1 TB version of the UM773 Lite makes it an affordable option for professionals and gamers who require a high-performance device with a powerful processor and impressive graphics. The barebone version of the UM773 Lite can be purchased here.