The Samsung The Freestyle Gen 2 is currently available for pre-order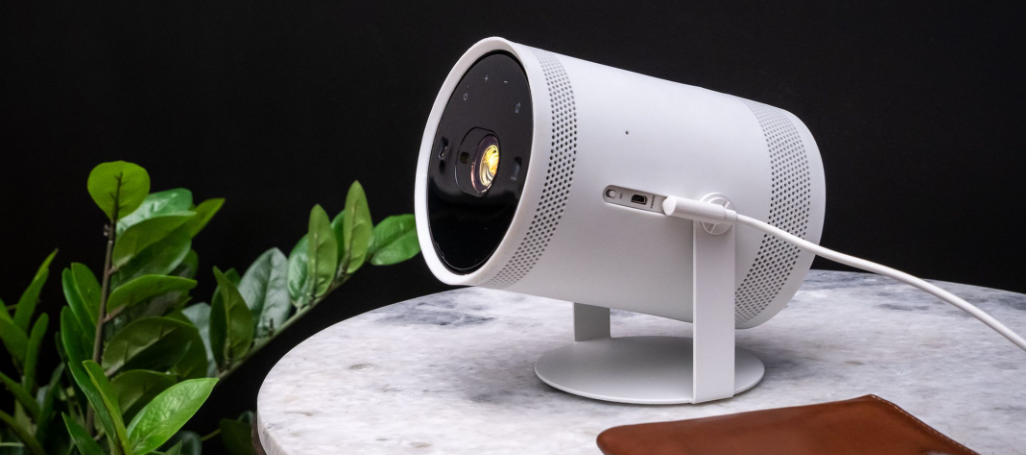 A new version of Samsung's Freestyle projector was unveiled at the start of the year during CES 2023. The Freestyle Gen 2 was briefly in our hands at CES in Las Vegas, which was amazing, but not much has been spoken about it since then. Samsung never made it available. The second generation of Samsung's portable projector is now available for pre-order in the USA. Additionally, Samsung is providing a water- and dust-resistant case while pre-orders are being taken, maybe to compensate for the lengthy wait.
According to Samsung, the Freestyle Gen 2 projector pre-order period will be open through August 30. The device costs $799, and an additional $59 would be required to purchase the IP55-rated dust- and water-resistant casing separately. However, as we previously stated, the case is a free pre-ordering bonus. Since the original and second-generation Freestyle have very similar appearances, it is easiest to distinguish between them by their model numbers. SP-LFF3CLA is the model number for the 2023 Freestyle.
Gaming Hub is a key improvement over the original Freestyle Gen 2 model. Through cloud streaming, you have access to thousands of video games. There is no need to connect in a separate gaming console; you only need a gaming controller. Other game streaming services, including Xbox, NVIDIA GeForce Now, Amazon Luna, Utomik, Antstream Arcade, and Blacknut, are all centralized under Gaming Hub. Every service has a unique payment system. Samsung TV Plus, the company's ad-supported TV and video-on-demand service with more than 250 channels in the USA, is also accessible through the Freestyle 2.
Content can be projected on the mobile Freestyle Gen 2 in sizes between 30 and 100 inches. It boasts a 1920 x 1080 resolution and Edge Blending Technology enables you to combine two Freestyle projectors to create an even larger display. Samsung also incorporated Auto Leveling, Auto Focus, and Auto Keystone onto this small projector. The Freestyle's versatility in use is one of its distinctive features. For instance, it can be screwed in like a lightbulb and projected downward images with an extra attachment (bought separately).