The Shockwave Hammer in Fortnite Supposedly Grants Players Endless Health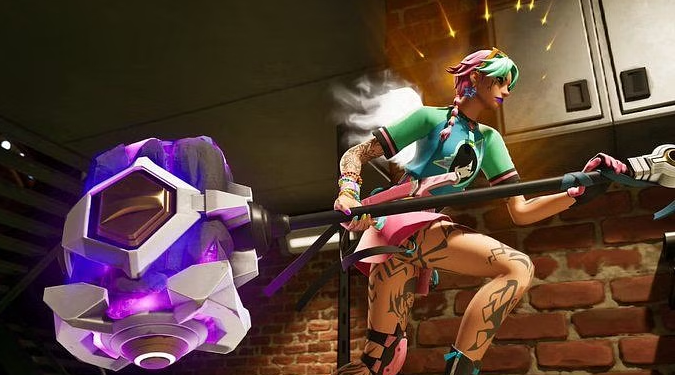 Players have uncovered a bug in Fortnite: Battle Royale exactly one month after the release of Chapter 4 Season 1 that has the ability to save their lives in specific circumstances. Videos that have been uploaded to the internet demonstrate a bug that occurs when utilising the Shockwave Hammer, which is one of the new elements included in the most recent version of Fortnite: Battle Royale. Fans were quick to recognise the Shockwave Hammer as one of the most intriguing features to the game when it was shown in the teaser that was released in December 2022.
The manner in which Geralt of Rivia grips it and swings it bouncing towards a frenzied enemy portrays a weapon that is capable of exerting a tremendous amount of force. Everyone who played Fortnite wanted to get their hands on this hammer so they could crush their opponents, but they were afraid that things would become serious if their rivals found it first. It would appear that Epic Games created it to spread mayhem surrounding its victim, which makes it the ideal weapon to use when you want to destroy your foe with a single blow.
Fans have spotted a bug even before they have had a chance to become acquainted with the newly introduced shockwave hammer, and their reaction has been very ambivalent thus far. Fortnite gamers are familiar with glitches, and it has become second nature for them to look for ones that can be exploited to gain an advantage or immunity in-game. However, Epic Games works quickly to fix any bugs that could throw the game's balance off. In a similar manner, the developer has chosen to ignore a few inconsequential errors that have been made in the game's narrative.
The issue appears to take effect when the Shockwave Hammer comes into contact with water, at least according to the films that have been posted on the Fortnite community page and on other social media platforms. Simply keep your grip on the hammer and, as soon as you enter the water, select the "Bounce" option from the menu to begin an unending cycle of jumping. Players have reported that they have died in their games as a result of the bug, and they have advised other players to completely avoid using the hammer. Those that are willing to seize opportunities have reportedly used the flaw to their advantage in order to survive when they became trapped deep into The Storm.