The XS1000 External SSD has been introduced by Kingston Digital.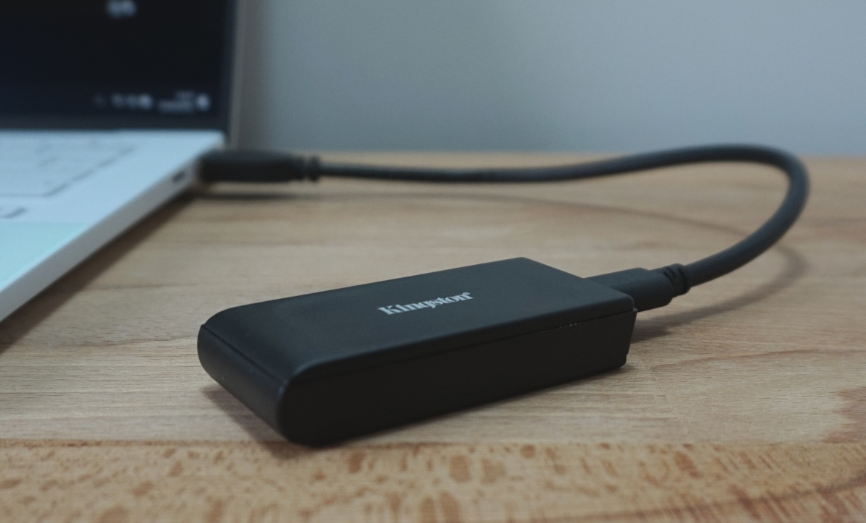 Kingston Digital has introduced the XS1000 External SSD, a new file backup solution that is compact and streamlined. In addition to the XS2000, Kingston's external SSD product line now includes the XS1000 as a new product option. Both drives weigh less than 29 grams and are extremely compact, making them portable to carry in a pocket. The XS1000 from Kingston features read speeds of up to 1,050 MB per second and big capacities of up to 2 terabytes, giving users plenty of space to store many photographs, movies, and files. The drive maintains Backward compatibility, ensuring it can connect without any problems to legacy devices.
The drive comes with a connection that can convert from USB-C3 to USB-A. The XS1000, about the size of a keychain fob, is a dependable friend that makes it simple to back up your files. This ensures that you can always access your essential documents, beloved memories, and media files. "We worked hard to make this drive as streamlined and space-efficient as possible; in fact, it's only about half as big as a typical SSD." This assures unrivaled portability, making it the best option for consumers looking for a product that provides the highest level of ease while also delivering the best possible performance currently on the market.
The XS1000 is offered in capacities of 1 terabyte (TB) and 2 terabytes (TB), and it comes with a limited warranty of five years and free technical assistance. The following is a list of the features and specs of the XS1000 External SSD:
Ultimate portability: This sleek, all-black SSD weighs just under 29 grams and is small enough to nestle in the palm of your hand. It enables you to easily transport your files wherever you go thanks to its compact size.
Reliable file backup: Take every last piece with you. You will not experience any interruptions while transferring and storing your important documents, huge images, and videos.
Increased storage: Enhance the capacity of your digital collection with storage options that go up to 2 terabytes (TB2) so that you may save life's most precious memories.
USB 3.2 Gen 2 support: Read speeds of up to 1,050 MB/s1 can be achieved, while backwards compatibility with USB 3.2 Gen 1 ensures that existing devices can be connected without any interruptions.
Interface: USB 3.2 Gen 2
Speed: Up to 1,050MB/s read, 1,000MB/s write
NAND: 3D
Capacities: 1TB, 2TB
Dimensions: 69.54 x 32.58 x 13.5mm
Weight: 28.7g
Casing material: Metal + Plastic
Operating temperature: 0°C~40°C
Storage temperature: -20°C~85°C
Warranty/support: Warranty with a time limit of 5 years and free technical assistance
Compatible with: Windows 11, 10, macOS (v.10.15.x +), Linux (v. 4.4.x +), Chrome OS, Android, iOS/iPadOS (v.13+)