Things to know while visiting Maryland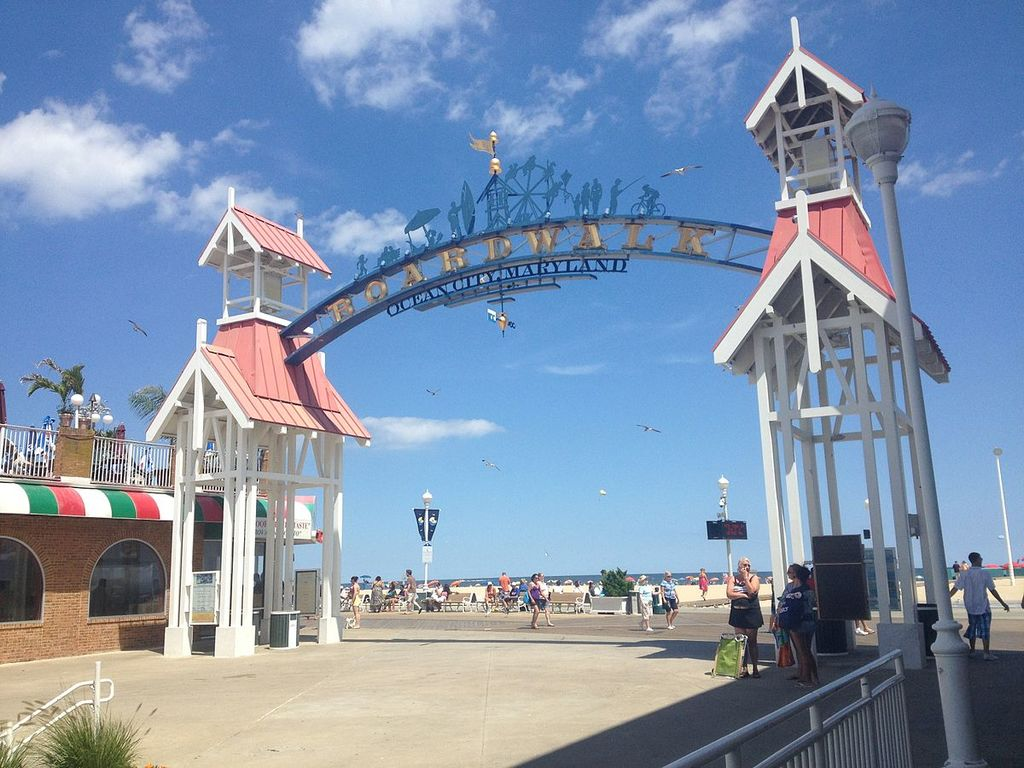 Maryland is a wonderful place to visit, full of US history, gorgeous seaside views, and high-speed thrills. Historians say that Maryland's nickname "Old Line State" came from George Washington himself, an ode to the fierce Maryland troops who held the line in war against the British. Sailing enthusiasts will find old ships, giant navy vessels, and ports where famous battles were once fought. Those looking for more a more relaxing vacation will find comfort in Maryland's famous cake and lovely beaches.
Maryland isn't just about history and nature, though, it also has thriving nightlife in its bustling cities.Maryland sports betting apps are expected to go live in fall 2022, which will put the state on trend with the rising industry in 2022. Sports betting has been a boon to other small states like Arizona and Michigan, giving the people a new form of entertainment and a way to possibly make money. If you visit Maryland when sports betting is live, you'll find a vibrant new way to enjoy sports alongside the passionate fans of the Old Line State.
If you are planning a trip to Maryland in the near future, here are some of the star attractions and places to visit. There's also some fun facts you might be able to pull out on trivia night.
Smith Island
This small island is a ferry ride away from Chesapeake Bay (which is itself a great place to visit for beaches and sailing). Smith Island was one of the first places inhabited by English settlers before America became America, and many still speak in Elizabethan accents. This is the only place to get a true "Smith Cake", a traditional layer cake that is the official dessert of Maryland.
Six Flags America
Whether it's fast coasters, a cool water park, or the Hamilton gift store, Six Flags provides. There are also live shows and character appearances from Looney Tunes and DC Comics. Six Flags is a great budget theme park, and one that will make thrill-seekers happy with its many high-speed and gimmick roller coasters.
Ft. McHenry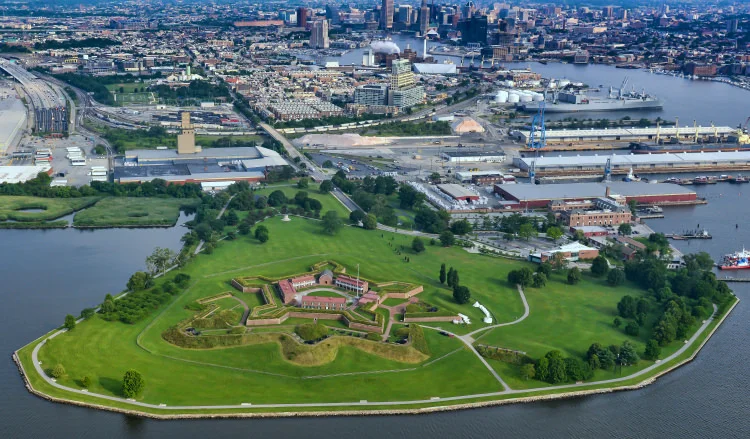 This coastal fort is the site of a long battle where US soldiers defended from British cannons during the War of 1812. The outnumbered US forces held out under constant attack until the British gave up. This was a defining moment in American history as it showed how the young country could stand up to a global empire. When he saw the American flag fly high atop Ft. McHenry, Francis Scott Key came up with the Star-Spangled Banner, which would become our National Anthem.
Baltimore Inner Harbor
For a more modern Maryland experience, Baltimore offers seaside dining and downtown nightlife. You can catch boats or just walk along the pier, then go inland for restaurants and shopping centers. This whole area is fairly small, so you can have both the city splendor and seaside beauty all within walking distance. This is of great convenience to those who come to Baltimore for business, as the Baltimore Convention Center is close to the Inner Harbor downtown area.
Sports Betting
As mentioned before, Maryland is one of the states that will soon have legal sports betting. You should be able to catch it now in a casino, which would also make an exciting stop during a downtown excursion. If you do happen to visit in the fall of 2022, you will be able to bet on sports using an app. Maryland has some great sports teams, and they're particularly fond of football. Catching a game alongside these local fans would be a memorable experience, and putting some money down on the outcome will only add to the excitement.