TOP 5 BEST LAPTOPS FOR STREAMING IN 2021?
INTRODUCTION
The best laptop for streaming is the result of a combination of factors. However, it must have a strong CPU, a large amount of RAM, a strong GPU, heat management, and a competent camera and microphone as a minimum. At some point, a laptop running a demanding game and live streaming will require effective heat control. You'll also need a good camera and a responsive microphone for streaming. The speed with which you can connect to the internet is also essential. Streaming will be poor and unstable if you don't have a fast Wi-Fi port. The performance requirements are also determined by the kinds of live broadcasts you want to broadcast.
1. Dell Alienware m17 R3 
The Alienware m17 R3 is a distinctively designed best streaming laptop with an ultra-high-refresh screen for serious streamers and gamers. It's an expensive but high-quality kit with many of tweaking choices and the ability to handle massive amounts of power. Storage on the laptop is composed of a 2TB SSD and a 512GB PCIe M.2 SSD. So you get a total of 2.5TB SSD storage with this laptop.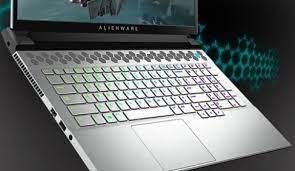 SPEC DETAILS:
Processor: Intel Core i9-10980HK

RAM (as Tested): 32 GB

Screen Size: 17.3 inches

Graphics Memory: 8 GB

Dimensions (HWD): 0.88 by 15.74 by 11.59 inches

Weight: 6.5 lbs.

Operating System: Windows 10

Tested Battery Life (Hours: Minutes)

: 2:29
PROS
Sleek design.

Extremely powerful laptop with 10th Generation Intel Core i9-10980HK processor and NVIDIA GeForce RTX 2080 SUPER GPU.

Large 17.3-inch display.
CONS
Expensive as configured

Poor battery life

Design may not be for everyone
2. Acer Predator Helios 300
The Acer Predator Helios 300 provides superb gaming and best streaming performance at a reasonable price, but its battery life is below average. The laptop's internal memory is 16GB Dual-channel DDR4 RAM. A 1 TB NVMe SSD is also included in the storage. This is more than sufficient for best streaming purposes other than games. Yes, it is not the finest for gaming, but the configuration you get for the price is just incredible.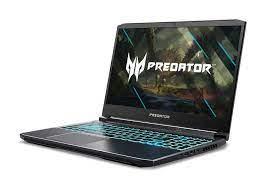 SPEC DETAILS
CPU: 2.6GHz Intel Core i7-10750H

RAM: 16GB

Storage: 512GB SSD

Display: 15.6-inch FHD (1920 x 1080)

Battery: Up to 6 hours
PROS
144Hz refresh rate display

Powerful graphics unit

Higher CPU clock speed

Dedicated HDD slot

Good thermal performance

Wi-Fi 6 Support
CONS
Thick and bulky design

Old school bezels across the screen
3. LG GRAM
The LG Gram is a tiny mid-range laptop with excellent build quality and a compact design. It features a 14-inch thin-bezel display with 1920 x 1080 or full HD resolution, making it best for streaming in full HD on Twitch and other platforms such as YouTube, Facebook Live, and others. This laptop has an IPS-grade screen with excellent color reproduction and a wide dynamic range, making it ideal for watching videos and movies on the road. If you're a live streamer searching for a new laptop with a tiny and light design, excellent battery life, and mid-range specs, the LG Gram might be the machine to consider without hesitation.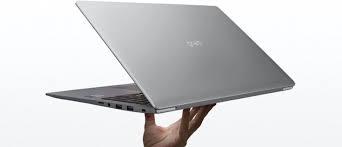 SPEC DETAILS
CPU: 1.6GHz Intel Core i5-10210U

RAM: 8GB

Storage: 512GB SSD

Display: 14-inch FHD IPS (1920 x 1080)

GPU: Integrated Intel UHD

Battery: Up to 22.5 hours
PROS
Good display

Thin design

Amazing battery life

Premium build quality

Good everyday performance
CONS
Average trackpad

No dedicated graphics card
4. Dell G5
The Dell G5 is the most subtle gaming and streaming laptop available from the Dell brand. Because of its high-end hardware and several connectivity connections, it's a best laptop for streaming live sports. It boasts a 15.6-inch screen with a 60Hz refresh rate and full high definition (1920 x 1080p) resolution. A screen with a low refresh rate will provide improved performance and efficiency.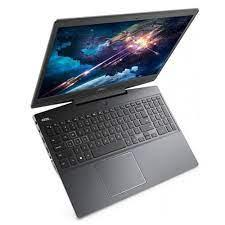 SPEC DETAILS
CPU: 2.6GHz Intel Core i7-10750H

RAM: 32GB

Storage: 1TB SSD

Display: 15.6-inch FHD (1920 x 1080)

GPU: 4GB NVIDIA GeForce GTX 1650 Ti

Battery: Up to 6 hours
PROS
Professional-looking design

High-performance gaming CPU

Good gaming performance

Tactile keyboard

Accurate trackpad
CONS
Average battery life

Lower screen refresh rate
5. Lenovo IdeaPad 3
If you're a live streamer who focuses on educational topics, the Lenovo IdeaPad 3 is the right best streaming laptop for you. It has a 15.6-inch LED-backlit screen with a resolution of 1366 x 768 pixels. Lecturers and online instructors may use touch input to write notes with a pen while live streaming videos, which is beneficial to students since it provides a classroom-like experience.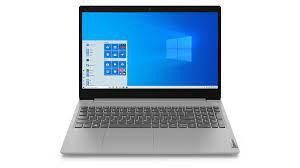 SPEC DETAILS
CPU: 1GHz Intel Core i5-1035G1

RAM: 12GB

Storage: 256GB SSD

Display: 15.6-inch HD Touch (1366 x 768)

Battery: Up to 7 hours
PROS
Compact touch screen display

12GB RAM

1TB SSD storage

Above-average battery life

Built-in card reader
CONS
Outdated design

Basic trackpad
 CONCLUSION
Live streaming has become a recognized job, and like any other, it requires high-quality equipment to maximize productivity. Listed above are list of laptops that will suit this function, and we've made sure to include a variety of models with varying hardware specs. Consider alternatives for specialist streaming laptops like the Acer Predator Helios 300 if you're a professional streamer or want to be one. You'll be able to stream efficiently without the device heating up. If you're a businessperson or a teacher, though, we recommend i5 laptops like the Acer Nitro 5 and Lenovo IdeaPad 3. We recommend starting your live streaming career with a cheap and budget-friendly alternative like LG Gram for college students and teens. Hopefully, the above-listed options will give you some good choices to pick from.