Twitter Users Spit Trump 'Truths' After News About His Imminent App Launch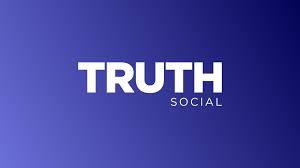 According to reports, the debut of Truth Social is near, and the discussion on Twitter has already begun to heat up. According to Reuters, which stated that it had access to a beta version of the app this week, former President Donald Trump's social networking app will be available on Apple's app store on Monday, March 18.
Twitter and other prominent social media sites have blocked Trump for more than a year. He is suing Twitter as well as Facebook and Google, accusing them of censorship and asserting that they have violated his First Amendment rights by doing so. He was banned when he used harsh language regarding the Capitol riot on January 6, 2021, which violated the user agreements of each of the firms involved.
Last year, he sought to resurrect his internet presence with the establishment of a blog, which failed after only a month of operation. As a result of his new service, Trump is attempting to compete with Twitter by portraying it as an alternative that celebrates free expression. However, some critics have already predicted that it would fail, as have so many other Trump-branded initiatives in the past.
Earlier this week, Donald Trump Jr. provoked outrage by promoting and recruiting for Truth Social on Twitter, the most unlikely of venues. There have already been complaints about how similar the app is to the Twitter platform. During the testing period, IT experts have also pointed out a number of significant security flaws, including one that purportedly allowed a Daily Dot reporter to register with the same username as Trump on the company's internal beta system, which was later discovered.
Some customers who had pre-ordered the software claimed late Sunday that it was now accessible in Apple's app store, albeit they had trouble creating an account because of technical difficulties. Members of Congress, including Reps. Marjorie Taylor Greene (R-Ga.) and Madison Cawthorn (R-N.C.), as well as Arizona state Rep. Wendy Rogers, praised the app's launch on Sunday, tweeting that they had already registered profiles on the platform.
Proud to be on TRUTH Social! #TruthSocial pic.twitter.com/NCf2HBXkmf

— Madison Cawthorn (@CawthornforNC) February 20, 2022