Warzone 2.0 DMZ Mode Explained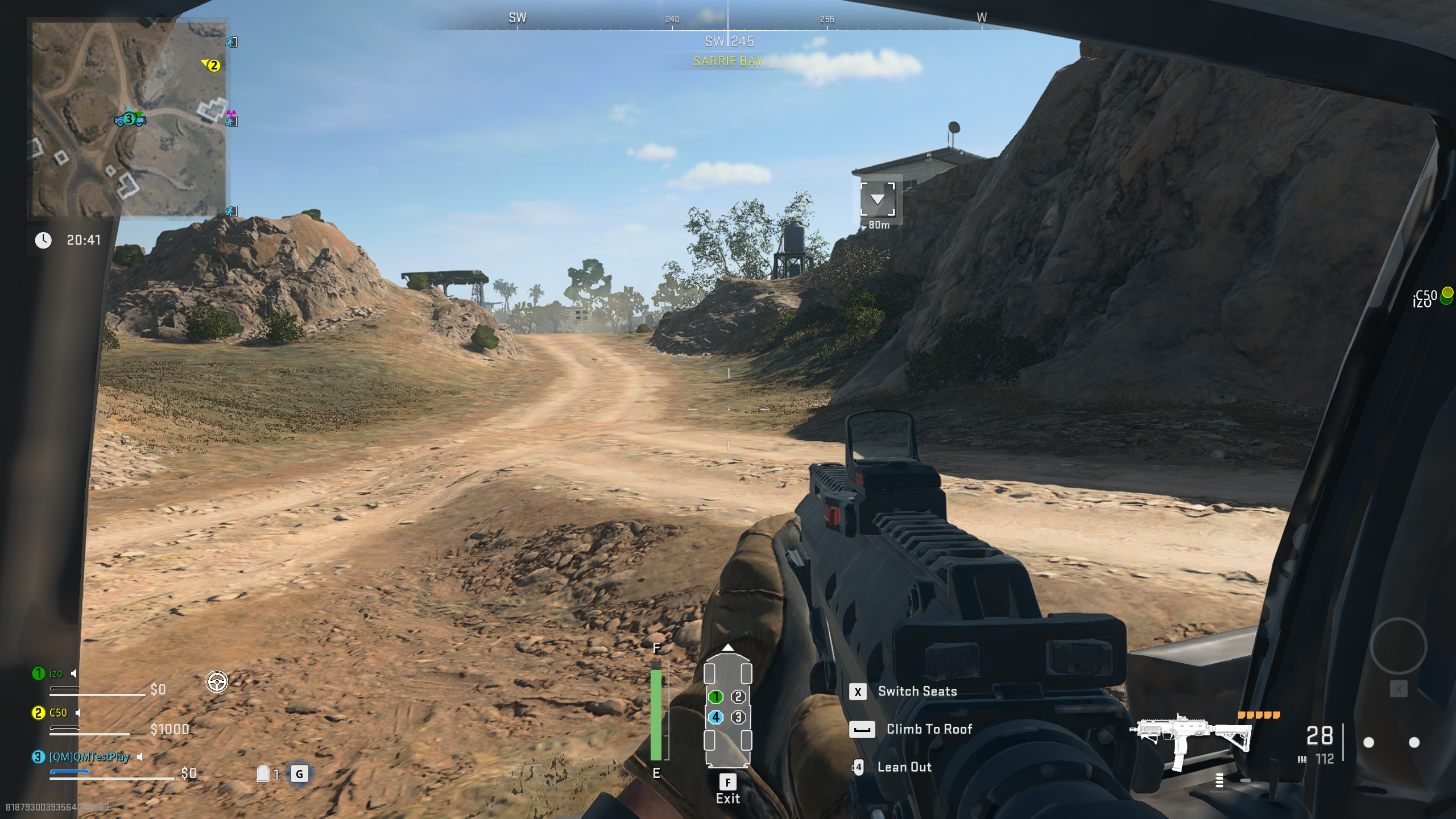 After the success of Modern Warfare 2, fans now have more to anticipate from Infinity Ward's Call of Duty franchise before the year is even over. Warzone 2.0 brings a lot of new features and gameplay modes. The only major problem is Warzone 2.0 crashing, but the launch is still better than MW2, and the fans are not too fazed, as they are looking forward to the newest mode to be featured in the game. Hailed as an improved version of the much-loved Escape From Tarkov video game, the DMZ mode offers a lot for both hardcore and novice players. Let's take a deeper look at what DMZ mode offers in Warzone 2.0.
Warzone 2.0 DMZ Mode Explained
The most anticipated DMZ mode will be available for free play during the launch of Warzone 2.0, so most players would like to know a bit more about this particular mode before they jump into it. While you do have to survive and reach the end of the round, you also have plenty of objectives to complete while in the mode.
It is already known that Warzone 2.0 will take place on the Al Mazrah map, so while you and other players are there, you have to complete the required set of objectives. The objectives can range anywhere between completing Contracts, World Events, Faction Missions, finding the required Stash by unlocking new areas, and plenty more. DMZ mode can be experienced solo, or as duos, as well as in a team of three, as you fight against AI bots, enemy Operators, and time, to reach the extraction point.
What are the Skill Requirements to Play DMZ Mode
Anyone in any skill level can play DMZ mode. Since this is purely objective-based with a lot of teamwork, your main goal would be to score the most loot and make it out alive. It won't matter too much about the kills you make, as long as you can secure the most stash and fill up your inventory before the next match. 
How Many Factions are there in DMZ Mode?
There will be three factions you can join; Legion, White Lotus, and Black Mous. Initially, you will be placed with the Legion, and you have to unlock the other two Factions by completing Faction missions. Completing missions can help you climb up the mission tiers of that Faction.
How to Play DMZ Mode
All players will be given Contraband weapons of their choice before they enter the Exclusion Zone if they choose to not pick any from the Gunsmith. You will also get only one Insured Weapon slot for your Gunsmith weapon when you start the game, but you can unlock more slots the further along the Faction tiers you go. Whichever gun type you pick can only be used in DMZ, so once they are lost or stolen, they are gone for good.
DMZ mode is mostly regarded as a Supply Run, wherein you can pick up as many supplies as you can outside the Exclusion Zone, and whatever has been picked up can be used for future matches. This is exceptionally great if you are looking to tackle high-ranking players early on. You will be supplied with a Backpack, which acts as an inventory, to store your stash.
As mentioned earlier, you also have to complete the objectives of your Faction to unlock the other faction and climb the ranks. You can also pick up some Contracts, or participate in World Events. Besides these, you can explore and around the Exclusion Zone. You might come across locked areas that are heavily guarded by AI guards, and you will require keys to gain access here. This itself is entirely objective on its own. 
The plus point about the DMZ mode is that it is not a requirement to fight other teams or players, but if you do engage in battle and manage to kill a player, a bounty will be placed on your head. This rule applies to all players who engage in battle with other players.
What Threats Are Faced in DMZ Mode
Besides the enemy Faction trying to take over the ranks, you will also run into AI guards. Apart from that, DMZ mode will be different when closing in on the map. Instead of the Circle of Doom like most Battle Royale games, where players who are outside the circle will have a lesser chance to make it out alive, DMZ will instead introduce Radioactive zones and Sandstorms that you need to monitor. These zones will appear when it is time to exfil, so you should plan your exit points accordingly.
If you die, you lose your stash except for insured weapons. There is a revival option available if your teammates are nearby, but it will take longer than usual to revive once dead. 
What Rewards can you get in DMZ Mode?
DMZ mode will reward players greatly for completing the objectives and exfilling from the zone. You can get rewards ranging from cosmetic items and skins, Calling Cards, Weapon Charms, and Double XP Tokens. But the most prized possession you can be rewarded with is the M13B Assault Rifle, which can be used in both Warzone 2.0 as well as in Modern Warfare 2. 
And with that, we will wrap up our post about the much-anticipated mode coming to Warzone 2.0, the DMZ Mode.