Where To Get And How To Use Forge Polymer In Destiny 2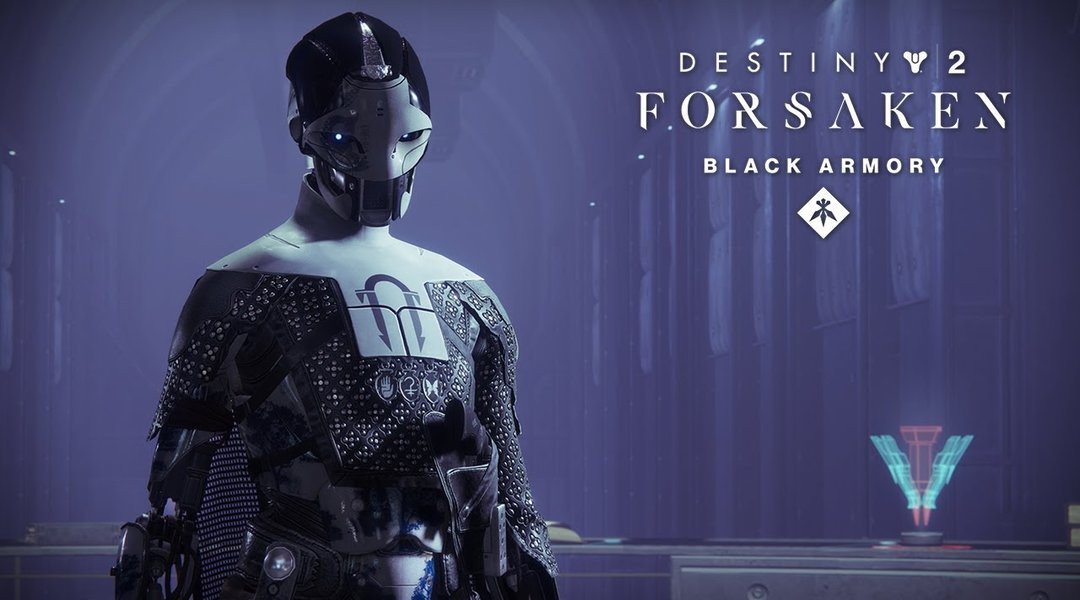 The developer Bungie has added a few other contents along with the introduction of Bergusia Forge in Forge Polymer In Destiny 2: Black Armory. The latest item offered by Ada-1 is the Forge Polimer, which extremely improve to gain the armor set.
As we acknowledge, that the Black Armory armor was difficult to come by, along with the limited way to earn it. Well then, you might be happy with this latest item added in the game, and now, I will detail you for where to get and how to use the Forge Polymer in Destiny 2.
Read Also: How To Get Free Steam Keys
Where to get Forge Polymer?
Visit Ada-1 and browse to the second page of her inventory, there that you will find Forge Polymer. This item will cost you the following resources:
Black Armory Schematic x 6
Legendary Shards x 10
Note that you're only allowed to purchase and hold one Forge Polymer at a time. So once you've consumed your Forge Polymer, you're free to return to ADA-1 and purchase another.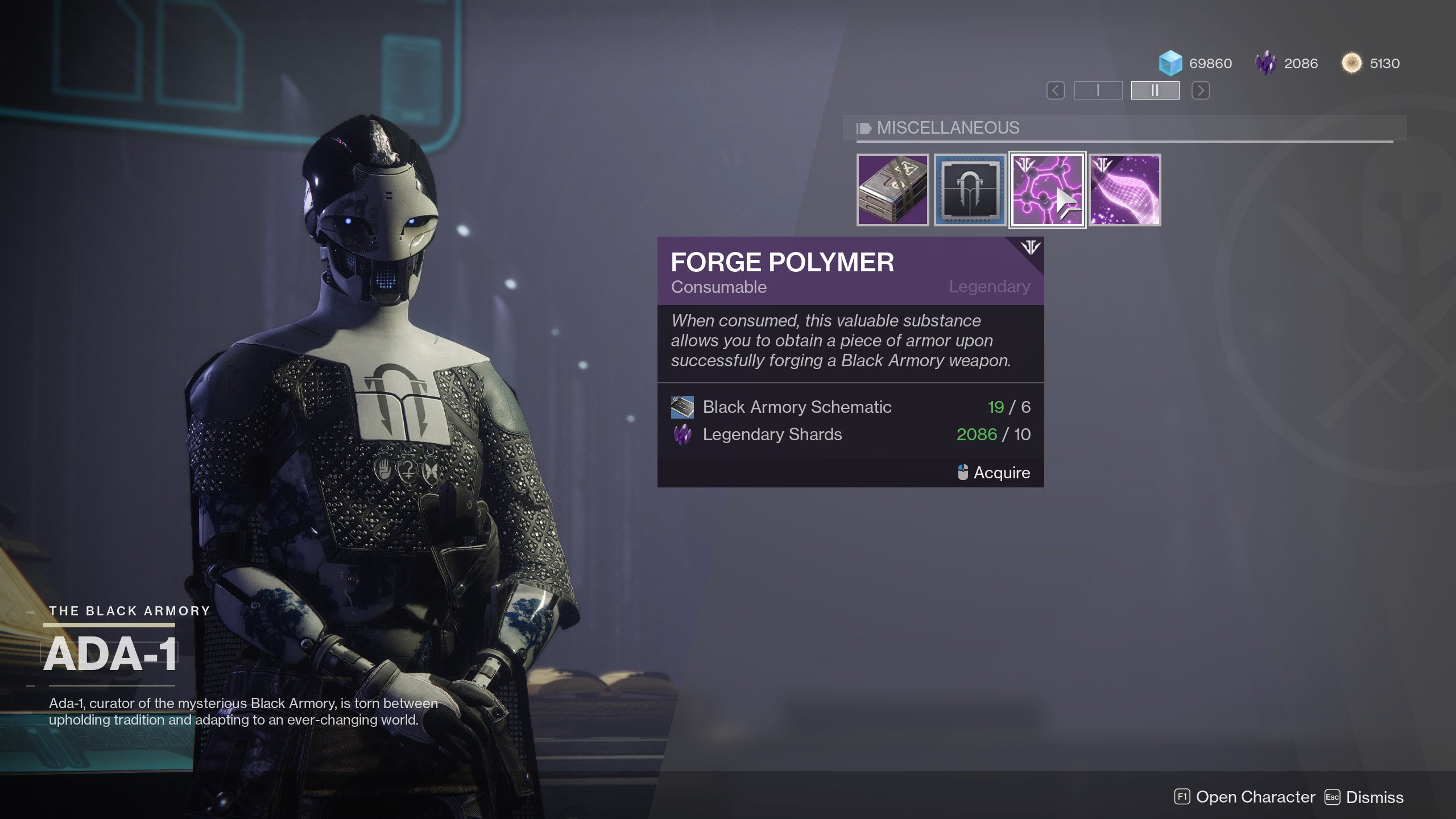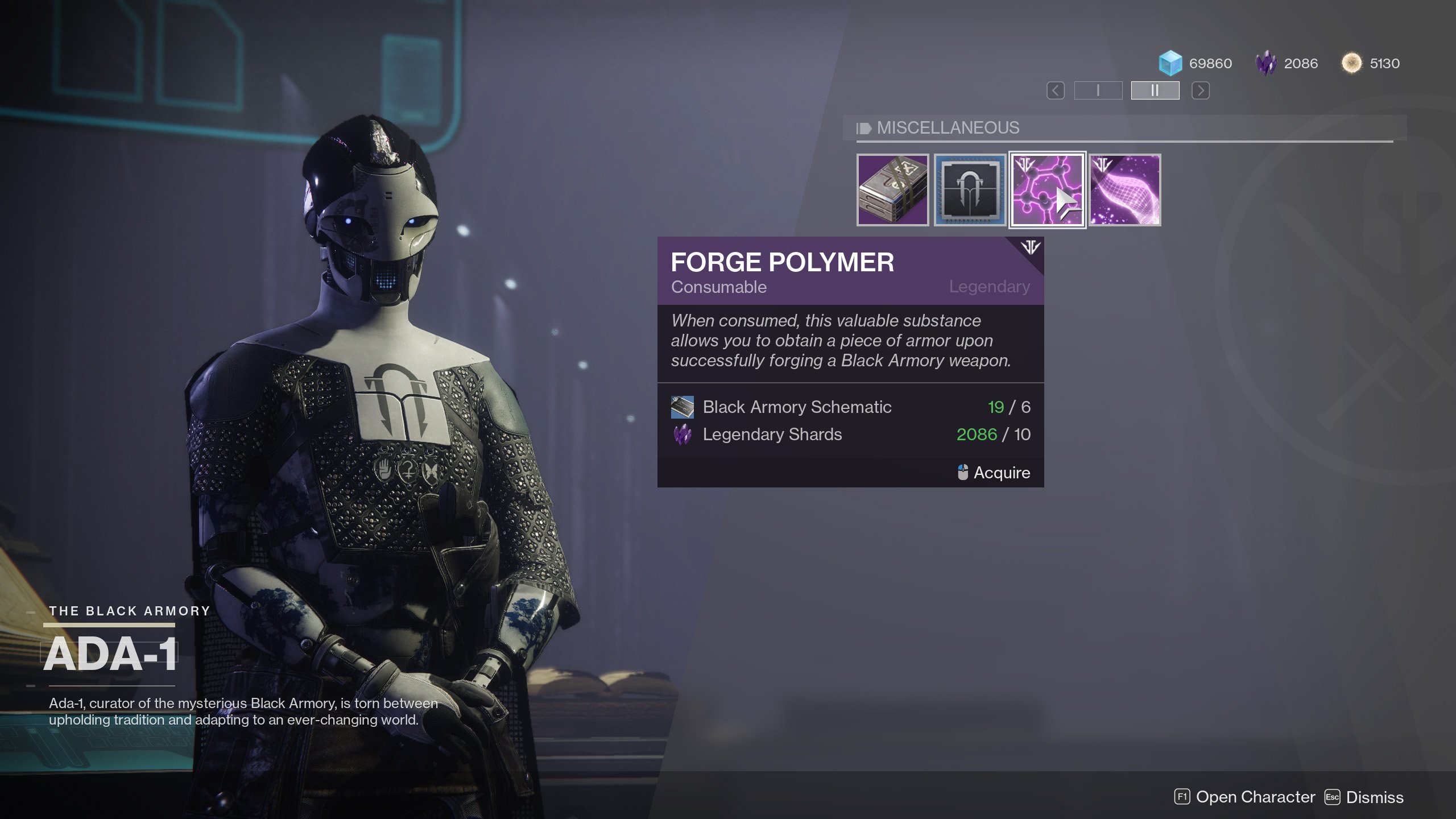 As you can see the item description for Forge Polymer reads:
"When consumed, this valuable substance allows you to obtain a piece of armor upon successfully forging a Black Armory weapon."
Means, Forge Polymer will grant you a free armor reward when you forge a Black Armory weapon from a compatible weapon frame.
How to use the Forge Polymer?
After purchasing the Forge Polymer from Ada-1, make sure that you have a weapon frame which is ready to be built through a forge ignition.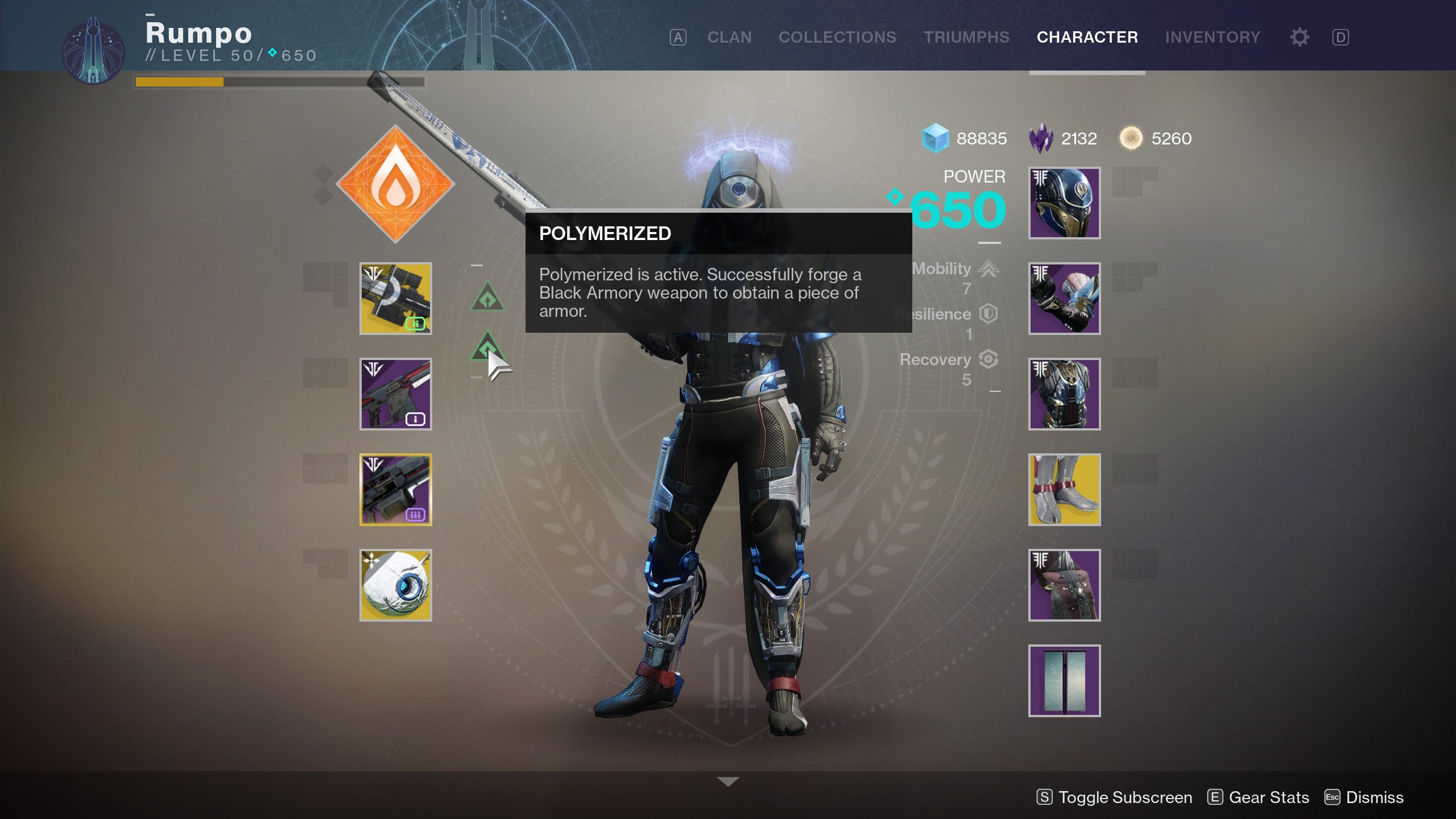 Head to the necessary forge, then open your inventory and use the Forge Polymer just before starting. If you go to the Character tab of your menu, you will see a buff notified that Polymerized is active. As soon as you form a Black Armory weapon, the armor piece will drop for you at the same time, and you can start to form a Black Armory weapon in the forge.
The good news is, when done correctly, you won't only get a fully functional Black Armory weapon back, but also a random armor piece as well, plus, is no time limit on it. Means, the Forge Polymer will stay active even if you log out the game.
So, have you used Forge Polymer in Destiny 2? If you haven't, then what are you waiting for? Destiny 2: Black Armory is currently available for PC, PS4, and Xbox One.
More About Forge Polymer in Destiny 2
Just Black Armory weapon edges will concede the shield drop, no other weapon types offer this prize when manufactured. To reclaim your protection you'll need to advance over to one of the Black Armory produces. Once there, devour the Forge Polymer thing in your stock before you do whatever else. With the thing burned-through, you would then be able to start creating a Black Armory weapon in the fashion.
At the point when done accurately, you'll not just get a completely useful Black Armory weapon back, yet an arbitrary protective layer piece also. This is incredibly useful, particularly in case you're actually pounding ceaselessly for a full arrangement of Black Armory defensive layer. Things being what they are, have you utilized Forge Polymer in Destiny 2? Assuming this is the case, what weapon did you manufacture and what bit of Black Armory defensive layer did you get? Tell us down in the remarks beneath!
What to do With Forge Polymer in Destiny 2
As indicated above, Forge Polymer can be gained by visiting ADA-1 in Forge Polymer In Destiny 2. However long you have 10 Legendary Shards and 6 Black Armory Schematic available, you'll have the option to buy Forge Polymer.
While Legendary Shards are generally clear, you might be considering how to acquire Black Armory Schematic. Dark Armory Schematic is a drop that can be procured by destroying Black Armory weapons. For instance, in the event that you get copies of a Black Armory weapon or edge. You can destroy the extra and in doing as such, possibly acquire a Black Armory Schematic drop.
We suggest having abundant space accessible in your stock prior to destroying. Black Armory weapons to build your odds of acquiring a Black Armory Schematic drop. Subsequent to buying Forge Polymer utilizing Legendary Shards and Black Armory Schematic, you'll probably be considering how to manage it.