Windows 10 19H1 Build 18290 Presents Fluent Design To Start Menu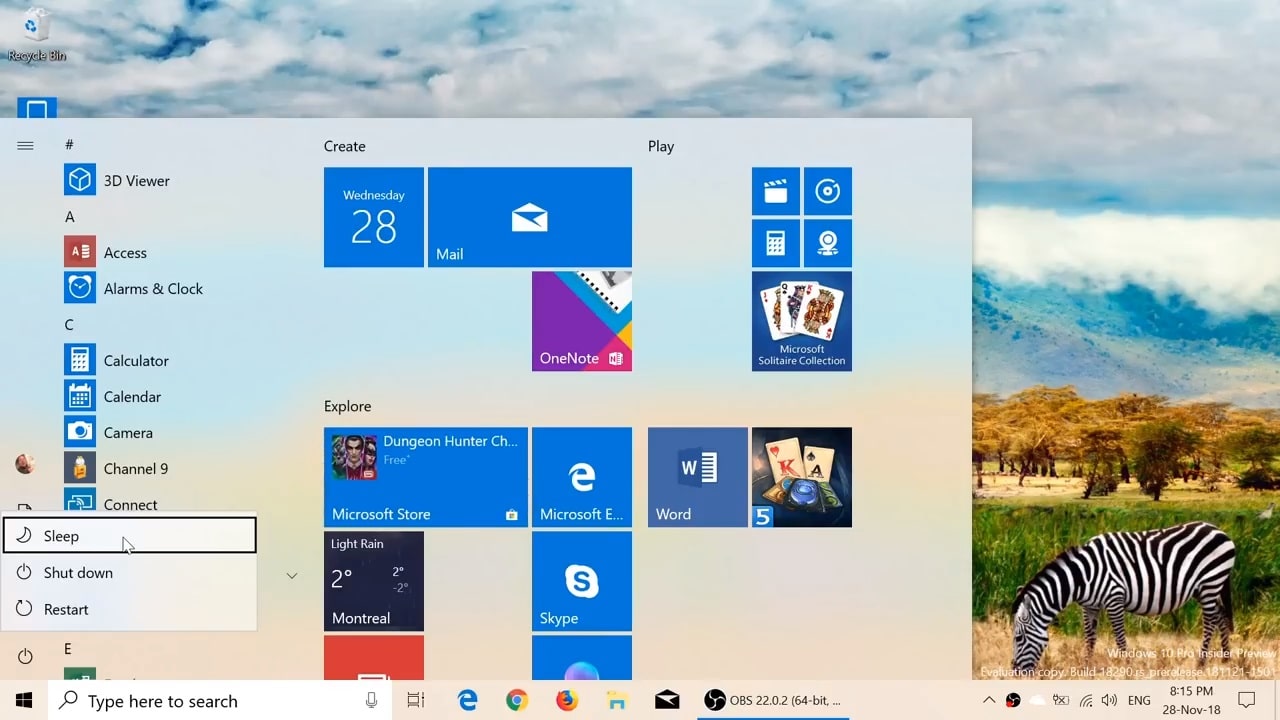 Microsoft has released Windows 10 Build 18290 on 19H1 development along with presenting Fluent Design to Start Menu. For Fast Ring of the Windows Insider Program, this latest Windows 10 19H1 Build 18290 also brings improvements to Cortana Search, Date & Time Setting tweaks and tons of bug fixes.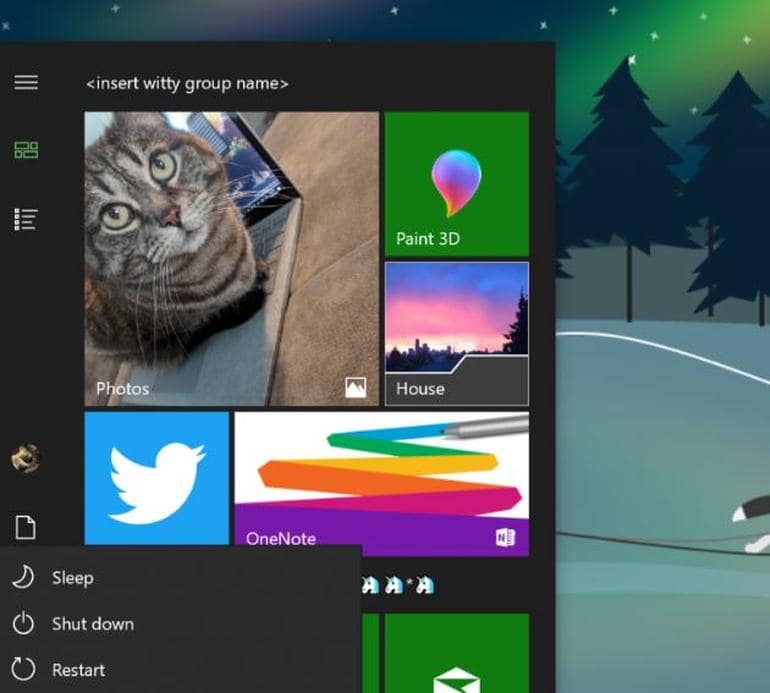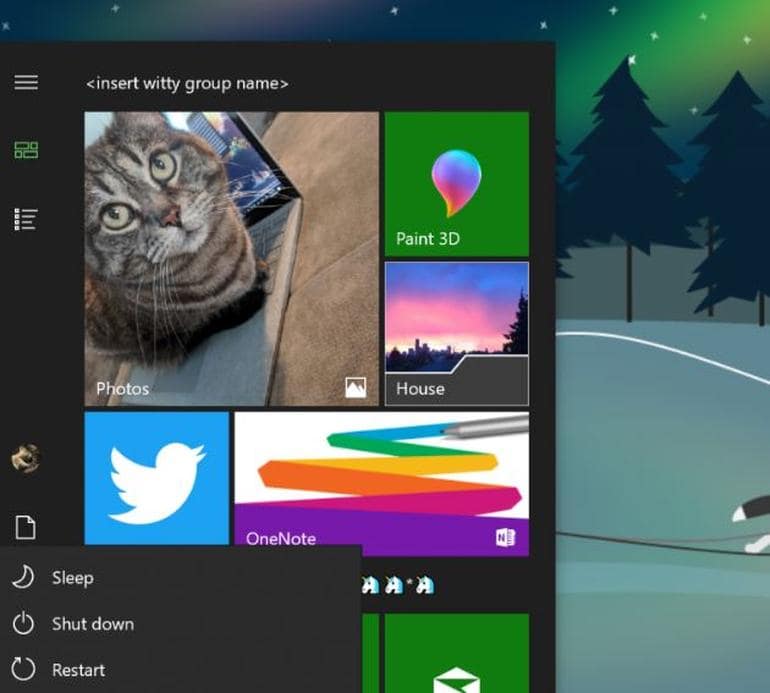 Addition with the attractive touch of Fluent design to Start Menu, Microsoft is also adding icons to the power and user menu for easier identification.
Microsoft explained,
"When you update to today's build you'll notice we've polished up the power and user menus in Start as well – including adding icons for easier identification"
Now you will able to identify which applications are using the microphone, manually sync the current time, and plus, Windows Update will also show an icon with an orange indicator when restart is required.


In previous, we have acknowledged with the Windows 10's New Light Theme, now, this feature also available in Cortana and Microsoft's Digital Assistant, as Microsoft added,
"When you start a search now, you'll notice we've updated the landing page – giving recent activities a bit more room to breathe, adding light theme support, a touch of acrylic and including all the search filter options as pivots from the get-go."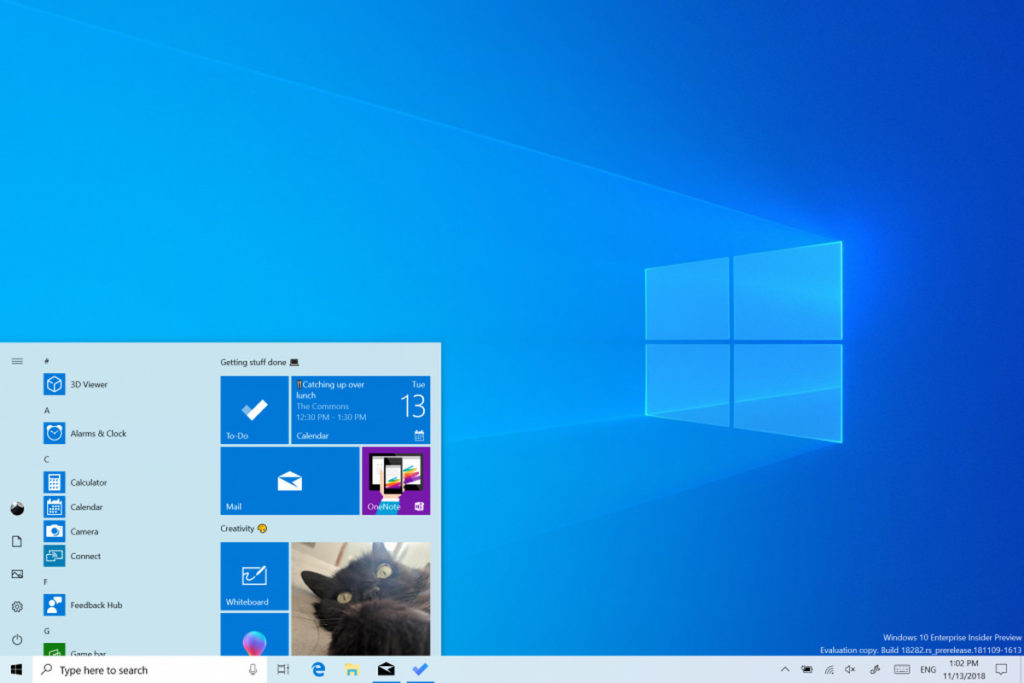 Earlier, there's a rumor lighting on the public that Windows will separate Cortana from Windows Search. Well, until now we haven't see the reality yet and will just have to wait for other updates from Microsoft.
For more details of improvements from Windows 10 19H1 Build 18290, you can check below:
Fixed an issue resulting in PDFs opened in Microsoft Edge not displaying correctly (small, instead of using the entire space).
Fixed an issue resulting in mouse wheel scrolling in many UWP apps and XAML surfaces being unexpectedly fast in recent builds.
Updates to the taskbar to reduce the number of times you may see the icons redraw. Most noticeably when interacting with the recycle bin, although in other scenarios as well.
Antivirus apps must run as a protected process to register with Windows and appear in the Windows Security app. If an AV app does not register, Windows Defender Antivirus will remain enabled.
Fixed an issue resulting in the System unexpectedly consuming a high amount of CPU for prolonged periods of time when enumerating Bluetooth devices.
Fixed an issue resulting in Cortana.Signals.dll crashing in the background.
Fixed an issue that caused Remote Desktop to show a black screen for some users. This same issue could also cause freezes over Remote Desktop when using VPN.
Fixed an issue resulting in mapped network drivers potentially displayed as Unavailable when using the net use command, and displaying a red X in File Explorer.
Improved compatibility of Narrator with Chrome.
Improved performance of Magnifier centered mouse mode.
Fixed an issue where the Pinyin IME would always show English mode in the taskbar, even when typing in Chinese in the previous flight.
Fixed an issue resulting in languages showing an unexpected "Unavailable input method" in their list of keyboards in Settings if you added the language via Language Settings in recent flights
Added support for LEDBAT in uploads to Delivery Optimization peers on the same LAN (behind the same NAT). Currently, LEDBAT is only used by Delivery Optimization in uploads to Group or Internet peers. This feature should prevent congestion on the local network and allow peer-to-peer upload traffic to back off instantly when the network is utilized for higher priority traffic.
Windows 10 build 18290 automatically downloads and install via Windows update on Devices enrolled for fast ring insider preview. You can also do manual install with the steps: Settings -> Update & Security -> Windows update -> check for updates.