Sony's first-ever QD-OLED TV is cheaper than expected, but still not the cheapest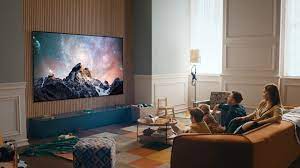 Sony has officially revealed the price for its 2022 TV portfolio in Europe, allowing us to have a better understanding of how much its LCD, OLED, and QD-OLED TVs will cost in that region, as well as an estimate of how much they'll cost elsewhere.
What's more, we now have a pricing for the Sony A95K, which is expected to go on sale in May of this year. It was really stunning when we got the opportunity to test it earlier this year, and you'll be able to purchase one for as little as €3,050 for the 55-inch model (through FlatPanels HD), which translates to around $3,300 / £2,550 / AU$4,500 in other currencies.
Alternatively, you may get the 65-inch model for €4,050 (about $4,400 / £3,400 / AU$5,900) instead. That is, the prices in the United Kingdom, the United States, and Australia are direct conversions from the euro prices; therefore, we will have to wait until Sony makes an official announcement on pricing in those regions; however, previous leaks have suggested that the QD-OLED TV will indeed cost around $3,000.
While those costs aren't quite bargain-basement, they are far cheaper than some had anticipated, especially considering that these TVs are employing wholly new technology that is apparently extremely inefficient to manufacture.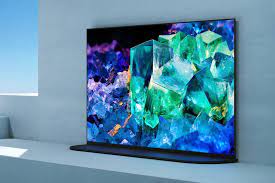 A more economical choice would be Sony's A80K 4K OLED, which starts at €2,300 ($2,500, £1,900, or $3,400) for the 55-inch model, or the Sony X90K LCD, which starts at €1600 ($1,750, £1,350, or $AU2,350) for the 55-inch model, all of which are available in 55-inch sizes. It is also possible to purchase the Mini LED Sony X95K, which has a starting price of $3,500 ($3,800, £2,900, or $5,100) for its smallest 65-inch size.