All Details Revealed on the Valuable Gaia's Vengeance 2.0 Weapon Pack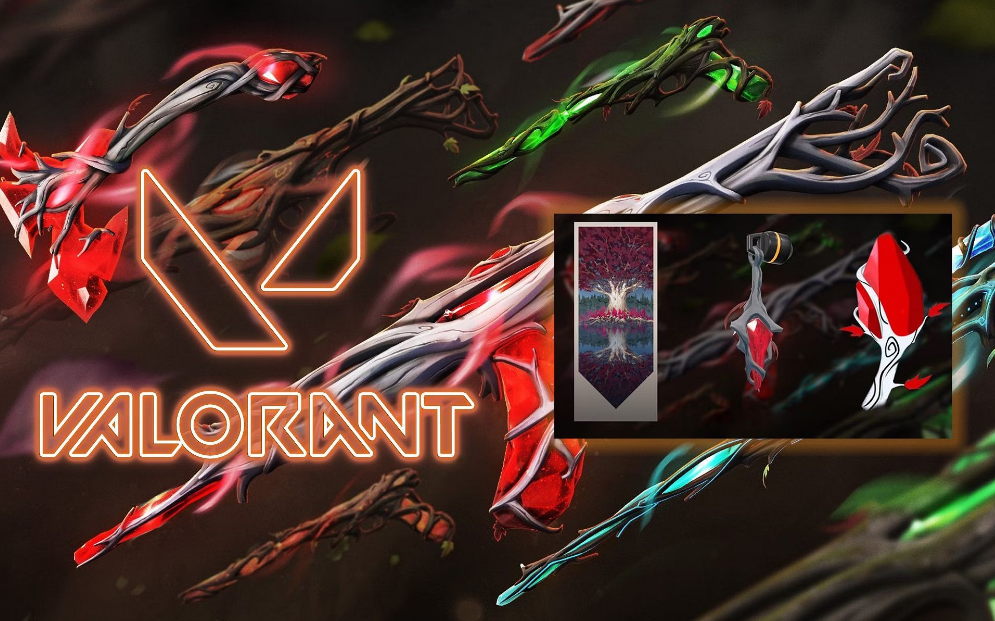 The community overwhelmingly approves of the aesthetically pleasing skin packs that Valorant consistently provides to the game. Riot Games is quite conscientious when it comes to providing new cosmetics and other types of playable content. During the update for Episode 6 Act 2, Agent Gekko, a brand-new Initiator, as well as a compelling Battlepass that includes three new skin lines, were both added to Valorant's pool of playable characters. A new tweet from @ValorLeaks suggests that the creators of Valorant may be working on releasing the Gaia's Vengeance 2.0 weapon set. This information comes from the account. It is not possible to verify the validity of these leaks without first receiving official notifications from Valorant.
Bundle of the Gaia's Vengeance 2.0
When reinstating certain weapon bundles, the developers consider the feedback received from the player base as well as the overall success of those bundles. This makes it possible for the community to acquire new and unique products in addition to the items that are already considered to be favourites. Patch 4.04 was the very first release of Gaia's Vengeance. When purchased together, the bundle tallied out to a total amount of 7100 Valorant Points. It was added to the game as part of the Premium wing, and it quickly became one of the most popular skins available.
It's possible that the publisher is trying to win over the playerbase with its comeback, just like they did with Oni 2.0. The Frenzy, Phantom, Bulldog, Operator, and Melee weapons were absent from the original version. It's possible that these will be a part of the Gaia's Vengeance 2.0 bundle. It is reasonable to assume that if a second bundle related to Gaia's Vengeance is released, it will cost at least the same amount that the initial bundle did. However, it is not possible to accurately assess the individual prices of any weapon at this time.
In the event that Riot decides to follow the approach taken by the Ion 2.0 bundle, the colour palette may be subject to change as well. It is reasonable to assume that the animations and design elements won't undergo any changes. The completed animation may have a unique look. It is essential to keep in mind that Riot has not formally acknowledged the construction of the Gaia's Vengeance 2.0 bundle. This fact is quite important. We will need to hold off judgement until we find out whether or if they actually release the bundle.