Anno 1800: What You Need to Know; Release and System Requirements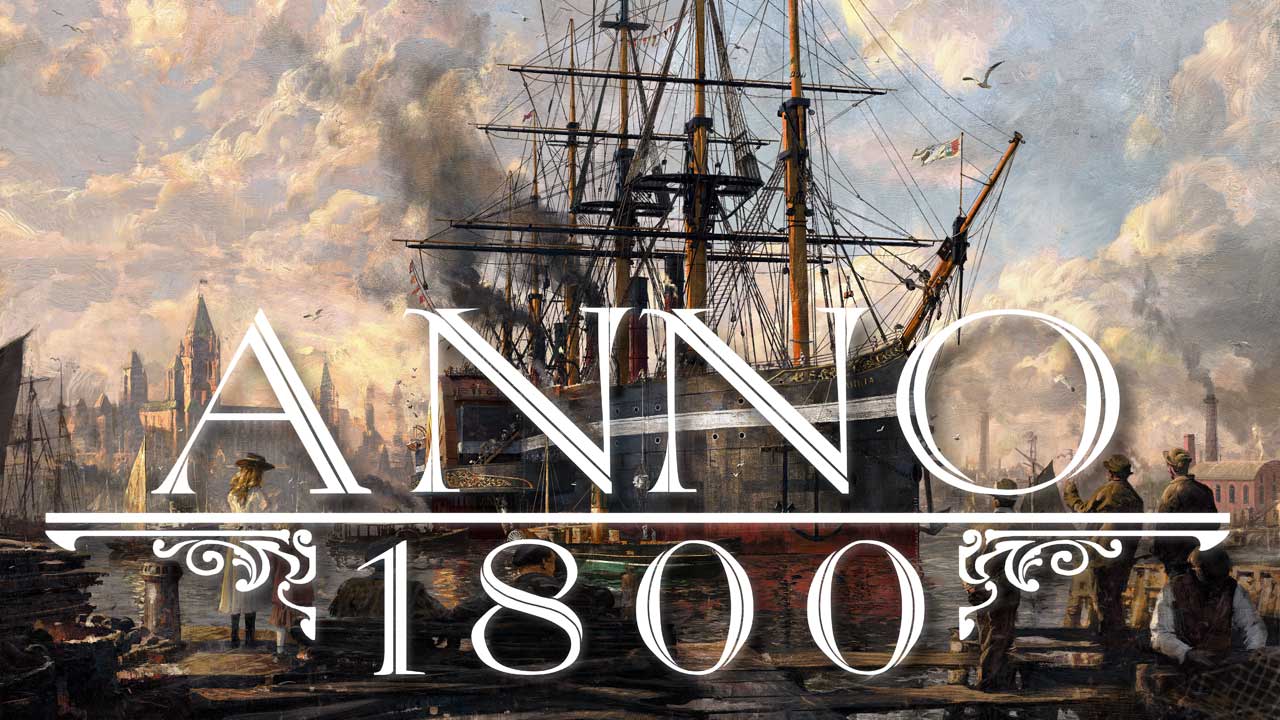 Anno 1800 Is an upcoming city building real time strategy game by Ubisoft. The game was announced in December in order to test beta, and to find and fix bugs and some other performance-based issues. Beta took place from January 31 to February 4th. This is quite a massive game and will require some serious horsepower to run it on PCs. Anno 1800 system requirements set by Ubisoft for the game developed so far are laid down.
Welcome to the dawn of the Industrial Age. The path you choose will define your world. Are you an innovator or an exploiter? An oppressor or a liberator? How the world remembers your name is up to you.
In Anno 1800, players will take charge of their own fortune as they navigate the rapidly evolving technological and malicious political landscape of the 19th century in their quest to build an empire that will stand the test of time.
Combining beloved features with innovative gameplay in a memorable new setting, Anno 1800 marks the beginning of a new era for the Anno franchise.
The dawn of a new era
Welcome to the 19th century, a time of industrialization, diplomacy, and discovery. Rich with technological innovations, conspiracies, and changing allegiances, this era presents the perfect setting for classic Anno gameplay. Anno 1800 provides players ample opportunity to prove their skills as a ruler as they create huge metropolises, plan efficient logistic networks, explore, settle new lands, and dominate their opponents by diplomacy, trade, or warfare.
A classic Anno experience
Anno 1800 combines beloved features from 20 years of Anno history. It delivers a rich city-building experience, including a story-based campaign, a highly customizable sandbox mode, and the classic Anno multiplayer experience. Anno 1800 will see the return of beloved features, such as individual AI opponents, shippable trade goods, randomly generated maps, multisession gameplay, items, and more.
Choose your strategy for victory
Leading prosperous metropolises requires you to always adapt your strategy to new situations. Fulfil the needs of your inhabitants by establishing numerous production chains, deal with other AI rulers sharing your world, and rise to prosperity by building a profitable network of trade routes.
Jump aboard the Anno Union
Join the Team from Blue Byte in the creation of Anno 1800. Get the latest news, development insights, and behind-the-scenes content on anno-union.com and help us shape the future of the franchise as we regularly invite gamers to share their feedback, vote on features, create content, and test the game during development.
PC System Requirements
Minimum Requirements
CPU:Intel i5 3470 or AMD FX 6350
RAM:8 GB
GPU:NVIDIA GeForce 670 GTX or AMD Radeon R9 285
Operating System:Microsoft Windows 7, Windows 8.1 or Windows 10 (all 64-bit)
Hard Drive:46 GB
Recommended Requirements
CPU:Intel i5 4690k or AMD Ryzen 5 1400
RAM:8 GB
GPU:NVIDIA GeForce 970 GTX or AMD Radeon RX 480
Operating System:Microsoft Windows 7, Windows 8.1 or Windows 10 (all 64-bit)
Hard Drive:46 GB
These are not the final requirements as the game is still underdevelopment but that is not the main issue for the gamers, it is the release of the full game and that is April 16th, 2019. For those of you who can't wait for the game to come out, simply sign up for the Beta and let it rip.