Left Alive: Day One Edition & Mech Edition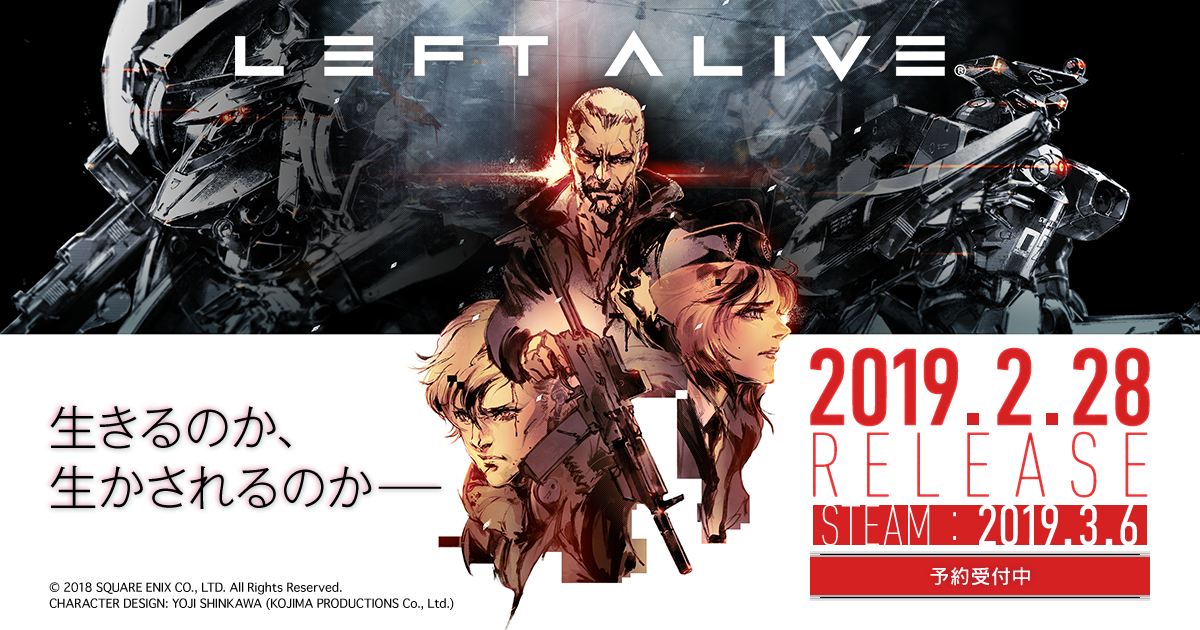 Developed and published by Square Enix for PlayStation 4, left alive is an upcoming Mech-shooter title. It is also going to be available for Microsoft Windows PCs and is due to release in Japan on February 28th, 2019 and rest of the world a few days after that. This article focuses on the day one addition for the game.
Day One Edition
Day one edition includes the game, as well as additional DLC content, and some other digital items. These items will be different for both PS4 and steam Do not expect similar items for both platforms. However, the game will be priced at $59.99 for both steam and PS4.
Mech Edition
This particular edition is only available in Square Enix store so do not expect did you find it anywhere else, if you wish to play it, this is the only place you are going to get it. Furthermore, it is also restricted to the UK only so for those of you who have access to the Square Enix store and happen to live in the United Kingdom in this particular addition contains the following items:
Day One Edition: this includes the entire game end of day one DLC survival pack
Volk Action Figure: Takayuki Yanase Designed this action figure has interchangeable accessories and weapons
Hardback Art Collection: Art book featuring characters and make designs and concept art for the game
Steelbook Case: this case contains MEC designs from Yoji Shinkawa and Takayuki Yanase
Collector's Box
The Mech Edition is priced at €159.99 for PlayStation 4
Left Alive Release Date
Left Alive is headed to PC and PS4 on March 6th 2019.