Apex Legends next-gen console updates with 4K and HDR launch tomorrow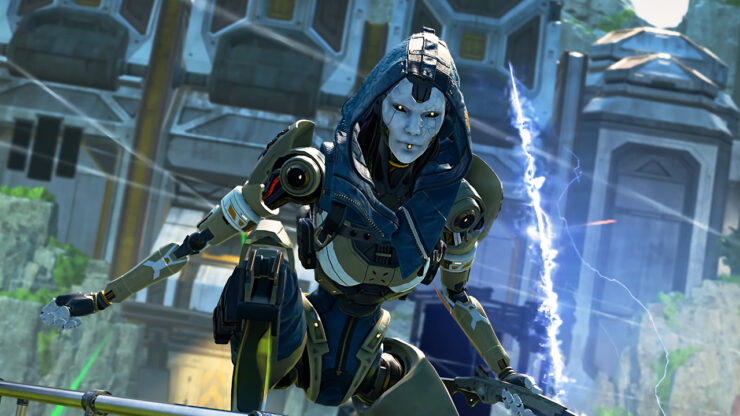 There will be an Apex Legends upgrade for the PS5 and Xbox One consoles tomorrow as part of the new Warriors event, according to Respawn Entertainment. This is the first time that a battle royale shooter has been released on several consoles at the same time. Console gamers will now be able to join PC users with support for natively rendered 4K, HDR, improved shadow maps and higher detail distances when the update is released at 1PM ET.
However, the PS5 will allow you to force 120Hz gameplay even on titles that don't have support built-in if you want to give it a shot. All console versions of the game are now limited to 60 frames per second. New next-generation features will be introduced throughout the year with each new season of the game, according to the creators. PlayStation 5 DualSense controller adaptable trigger and haptic support are also confirmed features under development.
There are two major differences between the systems when it comes to how gamers receive updates. Your console should automatically download the proper version once it starts up thanks to Microsoft's Smart Delivery technology on Xbox Series X and Series S consoles. This is a little trickier on PlayStation. Select Options instead of Play Game and then instruct it to download the PS5 version if you already have the game installed on a PS5. Simply search for the game in your library, then select the PS5 version when requested if you don't already have access to it.
There are several updates in the second part of season twelve for weapons with charge mechanics, such as the Rampage LMG and the Sentinel sniper, across all platforms and PCs, including Xbox One, PlayStation 4, and Windows. New aesthetic enhancements, as well as a new heirloom that may be used by the character Crypto, are also available.
The Warriors Collection Event will bring next-gen versions of Apex Legends to PS5 and XSX!

PlayStation players: check out the info below to learn how to update your game 👇
Xbox players: no action is needed. Apex will update via Smart Delivery.

🔗: https://t.co/Hye8qEKTVh pic.twitter.com/5HfUSAYkWD

— Apex Legends (@PlayApex) March 29, 2022