Asus Unveils ROG Crosshair X670E Extreme Motherboard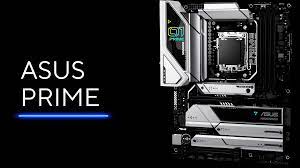 A new AMD motherboard has been unveiled by Asus, and it makes advantage of the recently introduced AM5 socket. The ROG Crosshair X670E Extreme (opens in new tab) is heavily inspired by the number five, including the PCIe 5.0 x16 interface, which is designed to really pump the data to compatible graphics cards. AM5 motherboards are gradually becoming available online, with a leak exposing MSI's X670E having appeared just the day before yesterday.
The ROG Crosshair X670E Extreme is an exercise in future-proofing as much as it is a highly viable platform for the construction of a new personal computer. It is constructed around an AM5 socket for Zen 4 AMD chips (that is Ryzen 7000 for the time being), and in addition to the PCIe 5 slots, it provides DDR5 slots and five M.2 sockets.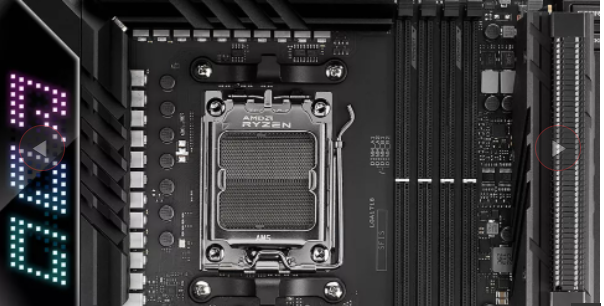 The board seems to have been thoughtfully designed, with LED-studded heat sinks covering the majority of the crucial components. Gone are the days when it was possible to identify each individual transistor on the motherboard. The components that are currently exposed are the AM5 socket, two slots for DDR 5 RAM, and two slots for PCIe 5.0 x16. There are some nice touches, such as USB 3.2 front panel headers that support Quick Charge 4+. This allows for up to 60W charging from USB-C ports that are compatible, in addition to quick transfer speeds.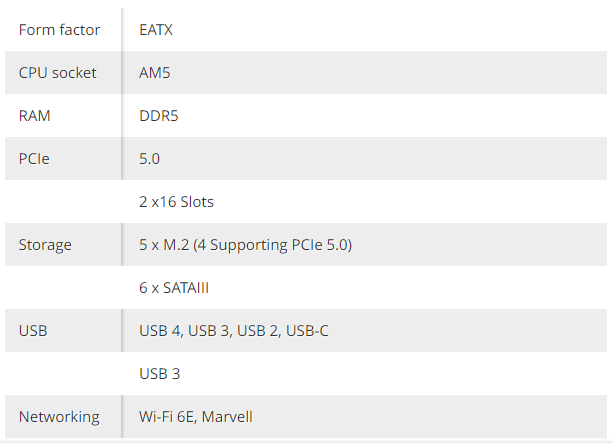 If you can locate SSDs that are compatible with all four of the M.2 slots, you will be able to take advantage of speeds of up to PCIe 5.0 x4. There are heatsinks for each slot, and there are six SATA III ports, so you won't have any reason to complain about not having enough storage space. The AniMe Matrix LED display on the board is set to display user-defined animations, and the right-hand side of the board has underglow lighting. When you combine this feature with an AURA RGB header and two addressable Gen 2 headers for RGB light strips, it is highly likely that you will need to consider tinting the glass window of your case.
There is an abundance of choice when it comes to cooling thanks to the inclusion of six fan headers, options for two high-power pumps, and sensors to monitor liquid flow. Both the Q-Release button on the PCIe slot, which makes it simpler to remove a weighty graphics card, and the M.2 latch, which can be tightened using only your fingers, are examples of thoughtful additions that have been incorporated into the design. In addition to that, there is a diagnostic array of LEDs that displays helpful error codes and facilitates diagnosis of the boot process. The audio is handled by a SupremeFX 7.1 Surround Sound audio solution that comes equipped with integrated amplifiers. Additionally, an ESS ES9218PQ Quad DAC can be connected to the front panel for use by people who wear headphones.