What are the best places to see in Denmark?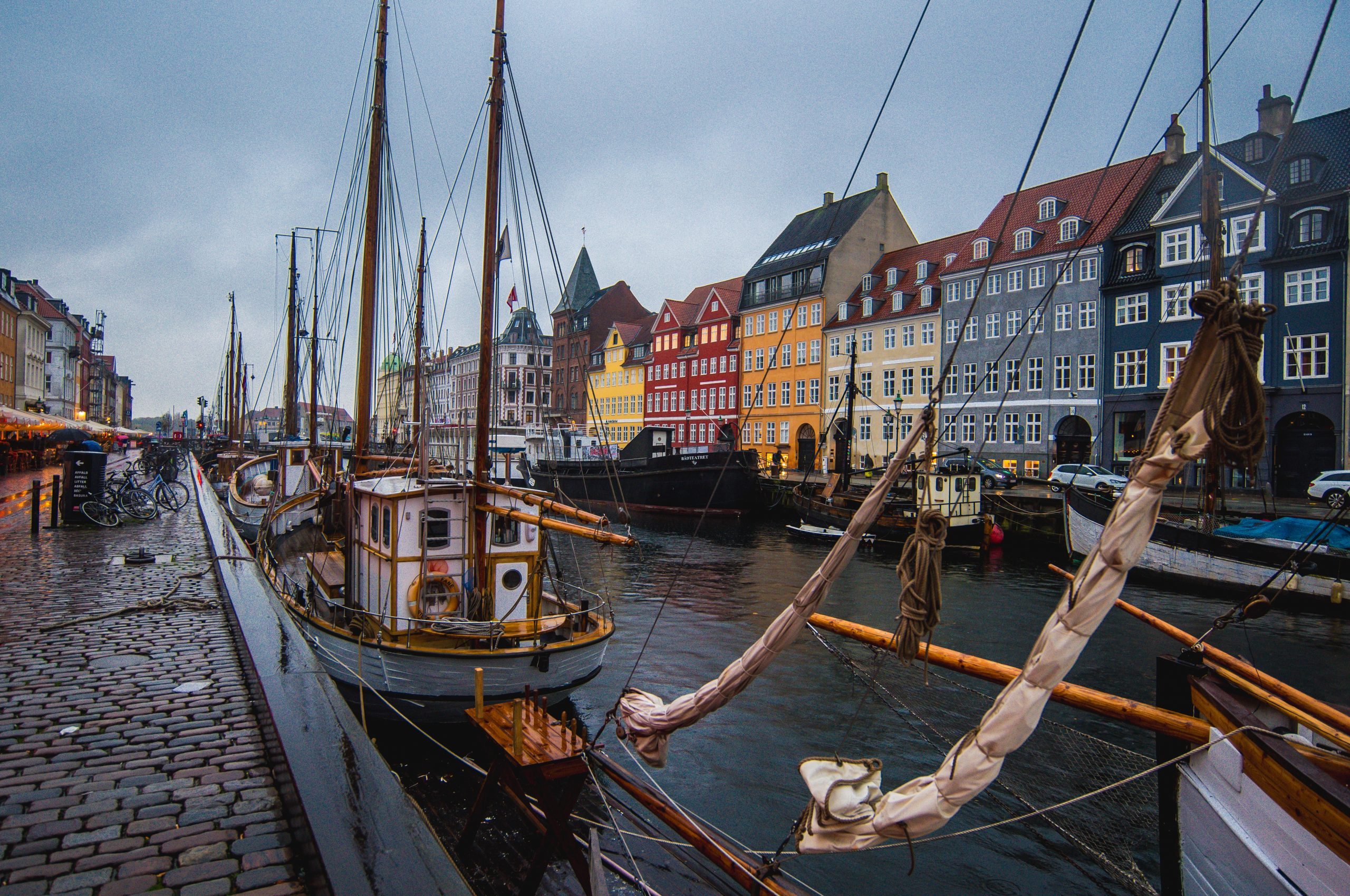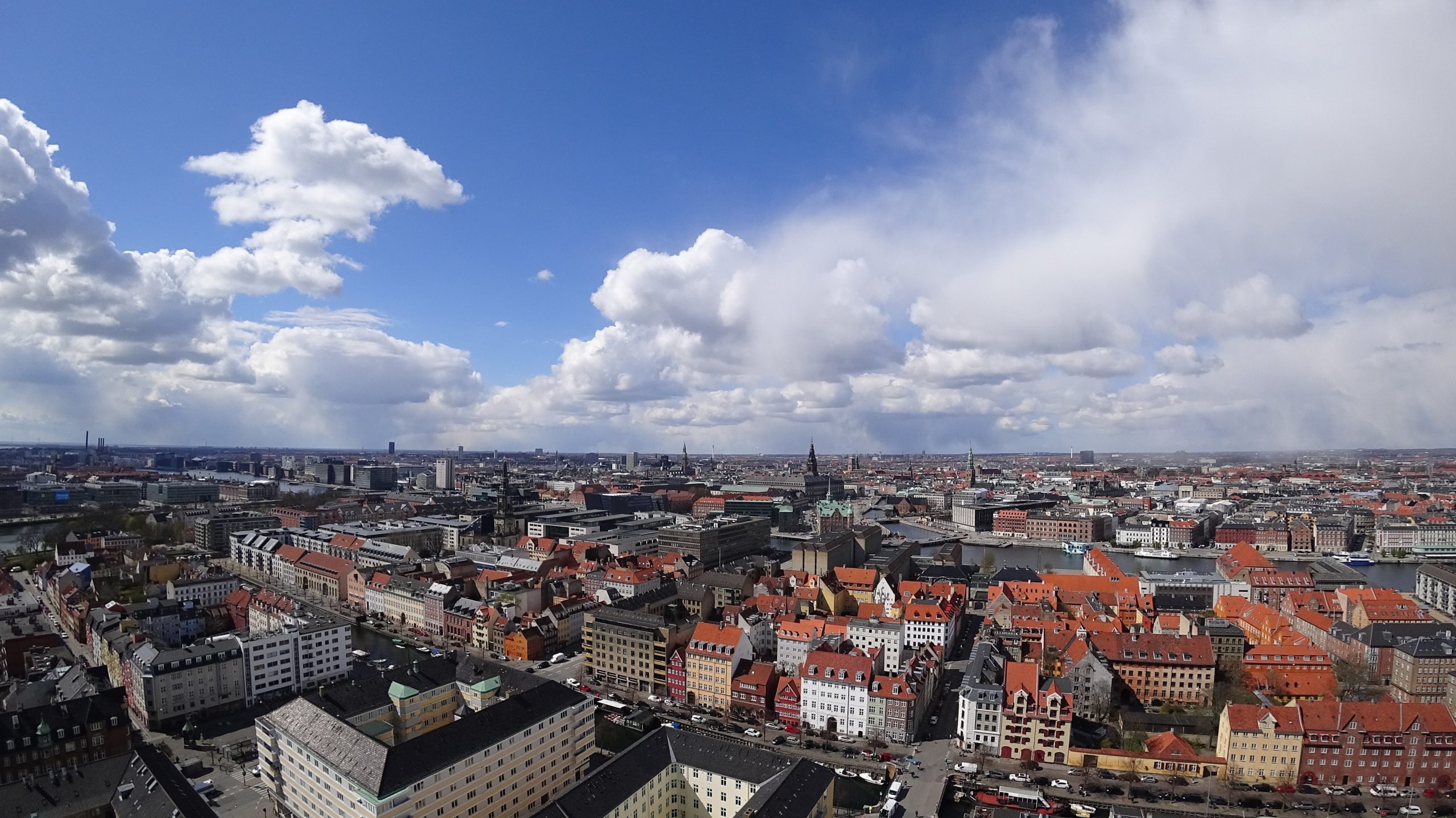 Known for its fairy-tale castles, Denmark is a small Scandinavian country that's been reportedly one of the top destinations on travelers' bucket lists for many years. Moreover, known to the world as the happiest nation, Denmark's people are very hospitable and welcoming. So, the people of Denmark also contribute to the country's fame. Besides visiting its fairy tale castles, magnificent museums, and lush forests, tourists come here to relax and enjoy water activities at the beaches here. If Denmark is your next travel destination, you can plan your trip with our list of the best places to see in Denmark. But, most importantly, you need to know what time is best to visit Denmark before you kick-start packing for your Denmark tour.
17 Best places to see in Denmark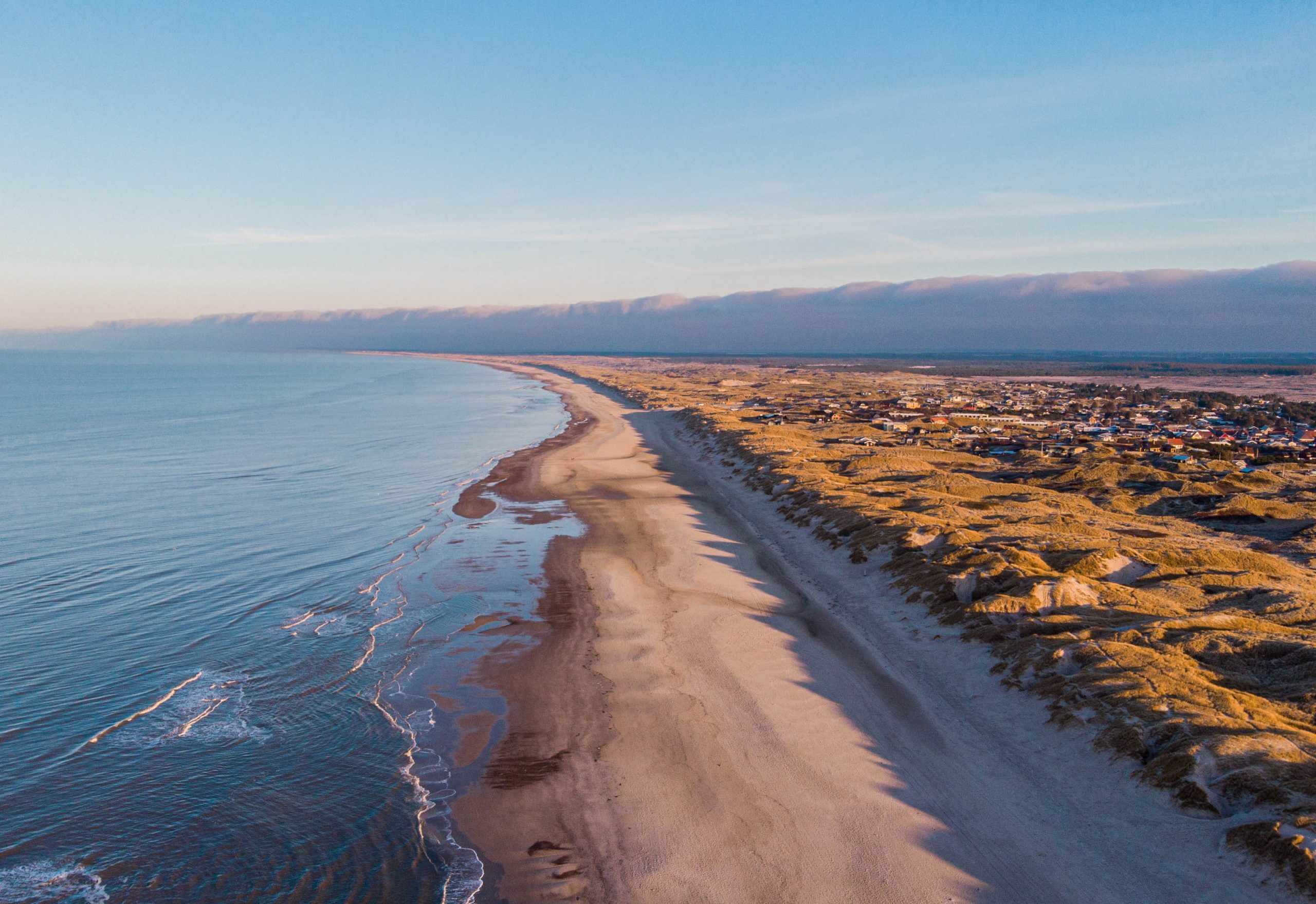 Known as the happiest city in the world, Copenhagen is famous for its glorious museums, gardens, canals, and café culture. It's why Denmark offers most of its best places to visit in Copenhagen. 
A great place to experience Copenhagen's café culture is Nyhavn (New Harbor). This place was once an infamous strip of dockland. But, now it's given a new life and the area is a beautiful quarter now. There are many restaurants to dine in and many multi-colored houses to visit and delight the hearts. Moreover, there are many tall ships that you can see and even visit along the harbor. If an adventurous wave hits you there, as it surely will, take a harbor cruise to take in all the glorious sights here. And if that's not enough for you, there's a hydrofoil to Sweden that you can catch from here. So, it's not a wonder why Nyhavn seems to bustle with locals and tourists alike.
Tivoli Gardens, Copenhagen
Head to Tivoli Gardens if you want a bunch of fun things to do in just a day. Tivoli serves as a true symbol of Copenhagen, as this iconic place is an inspiration from the worldwide famous Disney theme parks. Also, Tivoli has appeared in many movies. So, taking in the magnificent view of this place is itself a great thing to do, let alone all the fun things to do here. 
Tivoli Gardens is one of the best places to see in Denmark if you want a day out with your family, kids, or friends. Riding the roller coaster here is one of the top activities for kids. Moreover, there are puppet theaters and also a Moorish-styled concert hall for entertainment. The sky above Tivoli Gardens becomes illuminated with firework displays at night, which is a fascinating view. Furthermore, you should choose to visit this place on Friday if you're going to travel to Denmark in the summer. Because in summers, there are free rocket concerts held on each Friday night. And those who are going to visit this place in the winter should stroll its gardens adorned with Christmas lights during the Christmas season.
If you come here for a day-out, you can enjoy the traditional cuisines at the cafés, restaurants, and food pavilions here with your friends or family after a day full of fun activities.
The National Gallery of Denmark, Copenhagen
It's the place where history buffs would surely want to go, as The National Gallery of Denmark (Statens Museum for Kunst) displays Denmark's largest collection of Danish art. In this museum, you can witness more than 700 years of European and Scandinavian art. Included in this marvelous collection are the paintings by world-known artists: Edvard Munch, Picasso, and Dutch Masters are to name some of them. Moreover, there's also a café inside this expansive museum where you can taste some delicious food.
National Museum of Denmark, Copenhagen
If you're a history explorer, you can time travel to the 18th and 19th centuries of Danish history at the National Museum of Denmark (Nationalmuseet). The museum displays a huge and glorious collection of Danish art crafts, including Romanesque and Gothic church trimmings. You'll also see Danish porcelain and silver in this collection of art crafts. Moreover, there's a 2,000-year-old sun chariot. Furthermore, you'll also see an impressive collection of antique furniture and clothing from the 18th and 19th centuries. Not only this, but you'll also get to see some items from Africa, Asia, and Greenland in the displays.
Besides the museum's awe-inspiring collection, there are other two things that make it one of the best places to see in Denmark. These are the museum's location itself and the Children's Museum here. As with the location, the museum is located at a 10-minute stroll from Tivoli Gardens. And as with the Children's Museum inside Nationalmuseet, there are plenty of things that kids can enjoy here. They can visit a 1920s-style classroom and also climb aboard a Viking ship. But, what could be more interesting for kids here is that they can dress up in period costumes and click instagrammable photos. 
Therefore, in Copenhagen, you can easily plan a day out full of fun experiences with your family, kids, or friends. And, head to the National Museum of Denmark first to explore the history and then to Tivoli Gardens to have fun and fine dining at the restaurants and cafés here.
Frederiksborg Palace and the Museum of National History, Copenhagen
The combination of a stunning palace with Denmark's Museum of National History always sounds pleasing to history buffs. This 17th-century Renaissance palace has hosted this impressive museum since 1878. Tourists come here to admire the castle's interior and explore Denmark's national history.
The fancy collection of prints, photography, and painted portraits in the museum mainly focuses on the history and culture of Denmark. Moreover, as far as exploring the majestic castle is concerned, a tour of the castle's interior is available for that. The rooms of the palace showcase royalty, as after all it was King Christian IV who built the castle. On the façade of the Audience House, you can see the deities, Mars and Venus. Moreover, there's the Neptune Fountain on the grounds of the palace, which is a great spot to click some memorable photos of the Denmark tour. 
Christiansborg Palace, Copenhagen
If you're a fan of the TV series Borgen, then Christiansborg Palace could be easily one of the best places to see in Denmark for you. Though this iconic palace is now home to the Parliament, Supreme Court, and the Prime Minister's office, much of this palace is still open to the public.
Oresund Bridge, Copenhagen
With all the days full of exploring the history and visiting famous places in Copenhagen, you'd want a day off from blending in the city's hustle and bustle. In that case, take a 10 kilometers drive from Copenhagen to the iconic Oresund Bridge. Opened in 1999, it's a world-famous bridge now, as it links the island of Zealand to the southwest coast of Sweden. The island of Zealand is the largest island of Denmark. Oresund Bridge gained even more fame as it's been the focus of the Swedish TV drama "The Bridge". That gives you another reason to visit the place if you're a fan of that drama. Nevertheless, the bridge is a great picturesque place, especially if you take in the stunning views of the sunset from here. 
It's a place to learn a little history and have more fun with one's family. This family attraction is the birthplace of admirable LEGO brick. Some of its areas don't require an entrance fee whereas some of it does. So, if you're traveling on a budget and looking for more free things to do in Denmark, the LEGO House is worth a visit when you'll be in Billund. The admission-free areas in LEGO House are three outdoor squares, nine themed playgrounds, and the Tree of Life. It means that you can enjoy many things here for free. Moreover, if you feel up to it, you can pay a fee to enter the Experience Zones here, which is worth exploring as it displays classic bricks of various colors with meaning associated with each color. 
Though LEGO House is the top tourist attraction in Billund, enthusiastic travelers love to have some adrenaline experiences at Legoland Billund theme park. Dragon Coaster and Danish-inspired Vikings River Splash are the highlights of this park.
Built between 1574 and 1585, Kronborg Castle serves as the setting of Shakespeare's Hamlet. And not only this, but this 16th-century-old castle is also a UNESCO World Heritage Site. So, there is more than one reason for Kronborg Castle to be one of the best places to see in Denmark. 
Kronborg Castle was renovated in 1924, and history buffs and Hamlet's fans alike visit it to admire its beauty, especially the stunning Renaissance interior of the Castle Chapel in the South Wing. Moreover, there are elegant tapestries to admire in the West Wing, whereas, you can find the great Ballroom in the North Wing. 
Located in North Jutland, Thy National Park is Denmark's oldest national park. The park serves as a must-to-visit destination for tourists every year. Because it's a hub of various activities ranging from peace-seeking to thrilling adventures. 
The park's untouched natural beauty, coastal dunes, and wild landscapes invite millions of people worldwide to spare some moments from their worrisome lives and relax in the park's serene beauty. Moreover, fishing, biking, and hiking are the top activities here. If you're an explorer, head to Stenbjerg, which is a historic fishing village inside the park. Here you can take a fishing trip with the locals and explore the way of living of the coastal communities. 
As the visitors of Thy National Park have access to various fun things to do in a single place, it's not a surprise that this park is one of the best places to see in Denmark. Cold Hawaii is a part of this park and thus the park also offers various watersport activities such as surfing, kite surfing, and paddleboarding. Furthermore, camping in this wild park and sleeping under the stars are the two most adventurous things to do here for many people.
 Hans Christian Andersen Museum, Odense
Denmark is the birthplace of Hans Christian Andersen, the great Danish author known for his literary fairy tales. So, you wouldn't do justice to Denmark if you don't visit its Hans Christian Andersen Museum in Odense. Dating from 1908, the museum elegantly displays the writer's artwork and sketches. The decorations in the domed hall of the museum pay tribute to the writer's life through the scenes from his autobiography "Story of My Life". You can also visit the writer's childhood home as it's also a part of the museum. Therefore, Hans Christian Andersen Museum could easily be one of the best places to see in Denmark for you if you admire literature.
 Egeskov Castle, Kvarnstrup
After visiting Hans Christian Andersen Museum, you can take a 30-minute drive from Odense to Kvarnstrup, and visit the beautiful Egeskov Castle. This fairy-tale castle with its heart-delighting setting is an excellent Renaissance structure.
Originally built for defense purposes, the castle is now open to the public and is a family attraction. People come here to take Segway tours of the beautiful surrounding and to click some memorable Denmark-photos with their families. The stunning Banqueting Hall of the castle offers a great spot for instagrammable photos. Moreover, opened in 1967, there's also a Vintage Car Museum here that tourists love to explore.
If exploring history is always your top priority no matter which destination you're traveling to, Den Gamle By in Aarhus is undoubtedly one of the best places to see in Denmark for you. Because it's a living history museum of Aarhus where you can explore almost everything about Denmark's history of worth three different decades: the 19th century, 1974, and the 1020s.
Therefore, this spacious museum is divided into three neighborhoods. Each of them has fine details of Denmark's architecture, domestic lives, businesses, traditions, and simply how life in Denmark has been in the past.
Besides these living history neighborhoods, there are several other individual museums in Den Gamle By that you can explore. So, Den Gamle By is simply heaven in Denmark for history buffs.
 Viking Ship Museum (Vikingeskibsmuseet), Roskilde
Head to Viking Ship Museum if you want to glimpse the Viking Age of Denmark. Besides learning the crucial role played by maritime life in Denmark's culture, you'll get to know the methods Vikings used to construct their boats.
The Viking Ship Hall inside this museum serves as the main interesting area for tourists. Because this hall displays centuries-old five ships that are restored after making assiduous efforts to unearth them. Vikings once used these ships to form a barrier on Roskilde Fjord.
 The Little Mermaid, Copenhagen
As the "Statue of Liberty" is to New York, similarly the bronze statue of "The Little Mermaid" is to Denmark! Elegantly sculptured by Edvard Eriksen, this beautiful bronze statue serves as the landmark of Copenhagen. It's a great insta-worthy place to visit if you're always into snapping great travel photos.
 The Funen Village (Den Fynske Landsby)
Visit this open-air living history museum and step back in time as the museum lets you glimpse 19th-century Denmark. There are workshops, homes, and farms to explore in the Funen Village. If gardening is your hobby or you feel eager to know about Denmark's 19th-century farm life, this village could be one of the best places to see in Denmark for you.
The farming in this village is done with traditional methods of farming, such as cultivating the land with horse-drawn plows. There's also an area here for children, named Children's Village where they get to interact with various farm animals, including chickens, goats, dairy cows, working horses, and sheep. Moreover, you can also watch how people turn wool into yarn and clothing here. Besides all about learning the 19th-century farm life of Denmark, the Funen Village also serves as a tourist attraction for glimpsing nature and taking instagrammable pictures.
If you're going to be in Copenhagen for most of your time in  Denmark and looking for some secluded destination to travel away from the bustling Copenhagen, then head to the Farøe Islands. Also known as Sheep Islands, the Farøe Islands is an archipelago of 18 faraway and private islands.
The Farøe Islands serve as a far-flung destination (from Copenhagen) with an array of activities for tourists. People come here with their families and friends to spend some time in the islands' iconic landscapes that consist of stunning fjords, meadows, steep rocky coasts, and hills surrounded by mist. Glimpsing the diversity of marine life from the Gulf Stream here is one of the top activities. There are whales, seals, and various species of fish. Moreover, you'll find more than 300 bird species to admire there, such as guillemots and puffins. Taking a scenic boat trip in the clear waters of the islands is also one of the top activities here.
You could get your hands on more fun things to do in the Farøe Islands if you visit them in the summer. Because many festivals, as well as music concerts, are held here during the summer. Furthermore, the islands' historic towns are worth exploring as well, and Klaksvik is one of them.
5 Must-to-try Danish Dishes in Copenhagen
Other than being home to many tourist attractions to visit in Denmark, Copenhagen is also famous for its café culture. So, while you'll be in Copenhagen, here are the five Danish Dishes that you shouldn't miss out on.
Consisting of a slice of rye bread, this iconic Danish dish is the open-face sandwich topped with vegetables, meat or fish, and sauce. It was originally a farmer's dish in Denmark, but it's become a traditional dish over time. 
Sausages are the love of Denmark's people. Therefore, you'll have plenty of options for eating hot dogs in Copenhagen. And in those various options, the rød pølse (red sausage) is a must to try. It's served inside a fresh bun topped with mustard and ketchup. 
Baked with bay leaves, spices, and cloves, this Danish dish is actually roast pork and is considered a Christmas dish there. You can also find Flæskesteg sandwiches in Christmas markets if you happen to be in Copenhagen during Christmas. Flæskesteg is traditionally served with caramelized or boiled potatoes.
The well-settled Pakistani and Turkish people in Denmark brought here a taste of their homelands and introduced Danish people to Durum shawarma. Though it may not be a traditional Danish dish, Denmark's people welcomed this new taste with great love. And now it's one of the most famous Denmark dishes, especially in Copenhagen. Prepared with the original recipe, Durum shawarma contains chicken, beef, or lamb as the main ingredient in it with other fresh ingredients.
Pickled or marinated herring 
With all the significance of maritime life for Danish people, it's obvious for fish dishes to be in Danish cuisines. Pickled and marinated herring is the most famous fish dish here among all the fish dishes. It's traditionally served on rye bread or could also come with eggs, bay leaves, and onion salad.
Best Time to Visit Denmark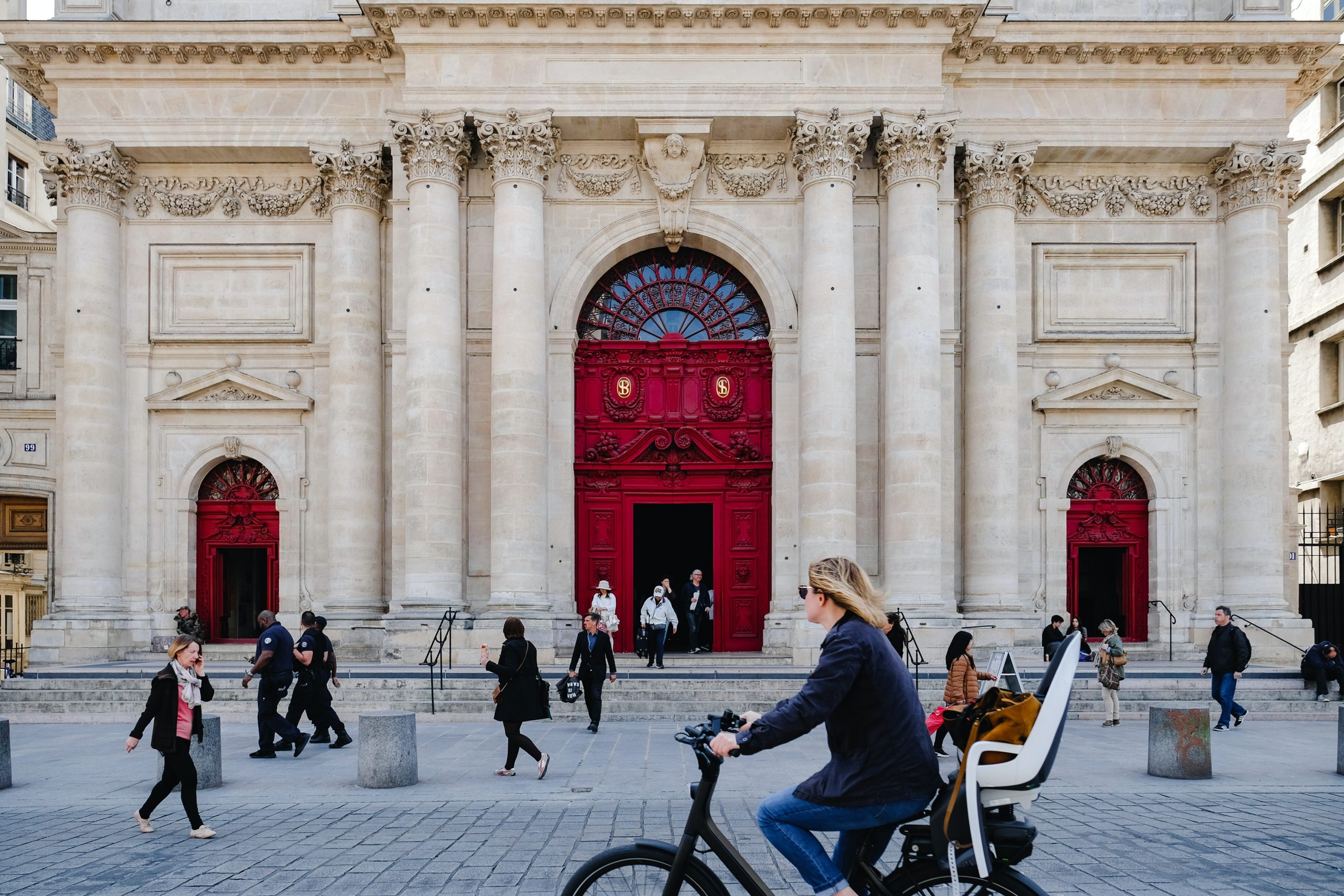 All thanks to the moderating effect of the sea and Denmark's southerly latitudes, the country is a year-round destination because the climate across the country is relatively moderate. But still the months of June, July, and August here are peak seasons when you'll see Denmark bustling with tourists. So, these months are considered the best time to visit Denmark because there are plenty of outdoor activities to enjoy. Also, it's a perfect time for hiking adventures across the country's beautiful landscapes. Because in these months, the temperature remains between 15°C and 20°C, and the daylight hours long. 
But if you're a budget traveler, September and November will be perfect months for you to visit Denmark. Because there are fewer crowds here in these months as the temperature goes down from 18°C to 8°C. There are winter deals to avail in these months and you can enjoy winter activities as well.