Best Guide to a Secure WordPress Website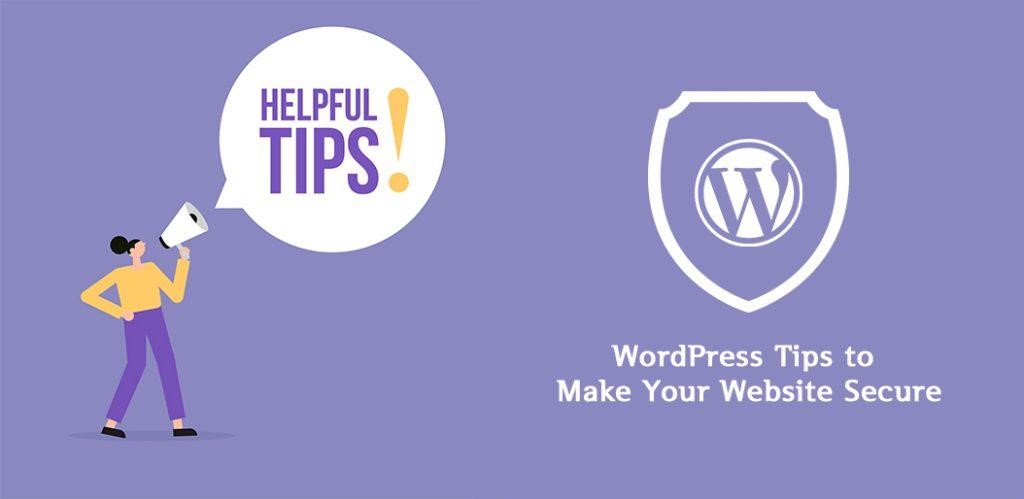 In recent times, WordPress has established an excellent base among the well-known Content Management systems. It is responsible for the operation of as much as 30 percent of the websites today. One of the critical concerns that have emerged among website owners is related to Website Security. If you are also a website owner and concerned about your WordPress Security's potential threats, this is a one-stop destination for you.
In this fast-paced world, it will not be suitable for you to rely on WordPress built-in security only. As the rate of cybercrime is at its peak globally, it has become more crucial for you to keep some of the basics in mind to ensure security all by yourself. This piece will give you an insight into an essential guide to ensuring the security of your WordPress Website:
Understanding the importance of website security
Cybercrimes throughout the world have resulted in the loss of money and reputation in the market. Big, small, and midsize businesses- have all been the victims of such attacks globally. Website security is discussed within every organization today, and most businesses are investing massive amounts to ensure security. The core software of WordPress is a well worked out one when it comes to security, but there is still a need to take all the possible measures to keep the website away from any malicious activities.
It is essential to ensure website security and eliminate every possible risk because nobody in the market is an exception in terms of security. You cannot just think that you are a small business, and the hackers cannot reach your neck. This mindset has only caused harm to small businesses. In this way, it is cardinal to keep the basics, modern tools, and technologies to keep the risk away.
Tips for enhancing the security of WordPress:
We have prepared a list of the tips and tricks that you should keep in mind while dealing with WordPress Security through extensive research. A website that is hacked can give away your valuable data and cause a loss of revenue. Employing the below-mentioned tips and tricks in amalgamation with continuous testing and regulations can easily strengthen security. Let's dive in quickly and get a more in-depth knowledge of the same:
1. Install an SSL Certificate
As we move forward technology-wise, it is becoming crucial to secure every aspect of cyber information and data. It is now essential to generate and develop data integrity as the most crucial aspect for websites. One such step in this direction is to secure your WordPress Website using SSL Certificates. This certificate should only be bought from reliable providers in the form of Low-Cost SSL. Today, Multi domain SSL has taken over the market with its capability to secure various domains under a single umbrella certificate.
SSL Certificates are essential as they also indicate the security level through HTTPS protocol, considered more safe and sound. Users are equally concerned for their safety, so having an SSL Certificate is a win-win in current times.
2. Install a WordPress Security Plugin
It is a tedious task to frequently check for any security gaps, which is considered a real-time taking process. The WordPress security plugin has made life easier by doing the task for you. The site remains under the security of this plugin, acting as a guard for your website. Several useful plugins are available out there; you need to carefully choose between the available ones to fulfill all your needs. Several functions are performed simultaneously by these plugins- all in the direction of strengthening your website's security.
3. Ensure usage of a robust password
It is usually seen that most people neglect the importance of passwords. These are the essential steps but provide you the much-needed security cover. In the same direction, it is recommended not to keep passwords that are easy to guess. Avoid using the combination of your names, date of birth, name of the firm as the password. Use both upper- and lower-case alphabets and use special characteristics along with them. Only a complicated password can assure you the desired security and keep you away from the attackers.
4. Use two-factor authentication for WordPress security
WordPress Security is an essential concern and needs to be addressed more than ever with the increasing attacks every day. More and more website owners on WordPress should introduce two factor authentication to make the overall process secure. The first step should include a usual password, and the second step can be a question as chosen by the users. It should be followed by sending a guarded code on mobile phones. The system so explained helps in keeping the security intact and is also employed by many websites globally. 2FA guarantees the safety of the overall website and makes your life easy.
5. Change your WP-login URL
It may not look effortless, but it is one of the easiest things to do when securing your WordPress Website. The website can become an easy target if the URL is known to the hackers. By changing the WP- login URL, you can successfully prevent cybercriminals from seeping into your system. Using the Guesswork database, it gets effortless for them to take over your system after obtaining the knowledge related to your direct URL. Several restrictions have been already placed by restricting the login through email ids, but by changing the direct URL, you can further make it secure for you.
6. Limit Login Attempts
Another effort that can be made to ensure website security includes strictly restricting the attempts to login into the website. Though it is observed that multiple attempts are provided to the users if they forget their passwords, this alternative was initially advised to make users' lives easy. It is now seen that the attackers have misemployed this, and hacking can be done very easily using this option.
7. Disallow file editing
The theme and plugin can be easily edited with the help of the code editor function given in the dashboard. This helps to make the functions easier before the website is not live for the viewers. It is now strictly recommended that the users turn that alternative OFF or disable it to secure the website. It is effortless for cybercriminals to add up a notorious code into your theme and plugin as they access your dashboard and can cause harm to the entire website. As a cybersecurity part, one should take such easy appearing yet meaningful steps to prevent the website from any attack.
8. Update your WordPress version
An older or expired version is another threat and serves as an entry gateway for hackers. New updates have new security features integrated within, and it helps you keep the website secure. Developers today are working hard to develop better versions with more security features, and thus you should also value the same by at least protecting your website with their efforts. WordPress automatically downloads essential updates, but you should keep an eye on the newer and recent versions to get the brand-new features and ensure the overall security around your website.
Conclusion
The most frequently neglected yet has a lot of importance is the aspect of security. It is essential to focus on WordPress Security if you want to take your website the long way. The website can easily fall prey to the attackers in the digital world if not given due attention. It is crucial to your website security that your business's entire team should continuously make efforts in this direction and take every small and big measure that can be employed in this field.
Modern tools and technologies can always be employed; training and guidance to the team members and arranging regular workshops for them can be crucial steps in ensuring security. The measures mentioned above are not just simple and easy to implement but are cost-effective too. The practice of changing passwords frequently, updating the version, and disabling file editing- all these measures will almost cost you nothing but shield you totally in the digital world and help you take your WordPress website to a whole new level.