Best Laptops for Education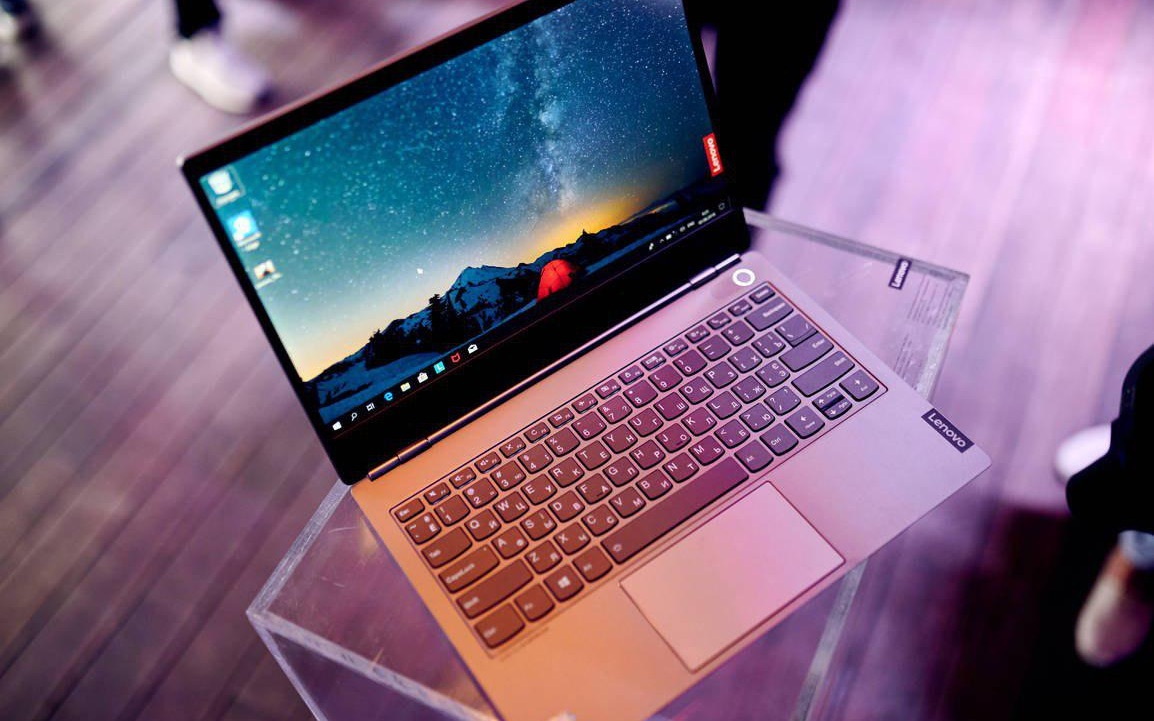 Every student in the 21st century needs a laptop. Since now mostly online learning, it is impossible to do without technology. All educational institutions try to include new technologies in the learning process, for example, Editius or the computers.
Laptops for gaming, work and study: key differences
Let's get down to business – laptops for games, work and study differ in the level of productivity. Game models are the most powerful and expensive. They are aimed at gamers. Equipped with high-tech components, they can handle resource-intensive applications and computer games with complex graphics. Laptops for work and study, as a rule, have sufficient computing power to solve daily and work problems. The capabilities of such laptops are often inferior to gaming options, but they are cheaper. If your business is related to design, engineering or 3D modeling, you need a powerful laptop. The main requirement – top "iron", capable of extracting professional software, and high-quality matrix with good color reproduction.
Asus X512UA-EJ243 (90NB0K83-M08510)
The Asus X512UA-EJ243 laptop (90NB0K83-M08510) is suitable for working with text editors, browsers, presentation programs and other simple tasks. Equipped with a 15.6-inch display with Full HD resolution (1920 × 1080), which is made by TN technology. The screen will please with a clear and bright picture. There is a coating with anti-glare, which smoothes glare from the sun and other bright light sources.
The laptop is based on a dual-core Intel Pentium 4417U running at 2.3 GHz. Graphics – built-in. A 256 GB solid state drive facilitates fast system and program startup. The model weighs only 1.7 kg.
+ Advantages:
Thin frames;
Slim body and low weight of the laptop;
Availability of SSD;
Full-size keyboard with num-block.
– Disadvantages:
Productivity is not enough for modern computer games;
Keyboard without backlight.
Lenovo IdeaPad S145-15 (81MV01DJRA)
The Lenovo IdeaPad S145-15 notebook (81MV01DJRA) has good functionality and an affordable price. This is the best option for schoolchildren, students and office workers. The model received a dual-core Intel Pentium 5405U processor (2.3 GHz) with support for multithreading technology. RAM capacity – 4 GB. The graphics subsystem is represented by a discrete GeForce MX110 video card. Its capabilities will be enough to play high-definition video, casual games and work in graphic editors with simple projects. There is a traditional 500 GB hard drive for file storage.
The diagonal of the TN + film display is 15.6 inches. Internet access is provided by the Wi-Fi 802.11ac module. A Bluetooth 4.2 adapter is provided for connecting wireless devices and headsets. A TPM module is installed in the laptop. It securely encrypts data and provides protection against hacker attacks.
+ Advantages:
Reasonable price;
Stylish minimalist design;
The laptop opens 180 degrees;
Light weight – 1.85 kg.
– Disadvantages:
Insignificant stock of "RAM" by modern standards;
No keyboard backlight.
Acer Aspire 3 A315-56 (NX.HS5EU.00E)
Powerful laptop Acer Aspire 3 A315-56 (NX.HS5EU.00E) is ideal for web surfing, watching movies, working with a package of office documents, simple processing of photos and videos.
The "heart" of the system was a 4-core Core i5-1035G1 processor with support for multithreading technology and an integrated graphics core. The maximum clock frequency is 3.6 GHz. The laptop also received 8 GB of RAM and a 256 GB solid state drive. The diagonal of the display is 15.6 inches. It is based on the IPS matrix, so the image looks bright and contrasting regardless of the angle of view.
The user has two USB 3.1 and one USB 2.0 ports, as well as HDMI video output. The dual-band Wi-Fi 802.11ac adapter provides high speed for web surfing and file downloads.
+ Advantages:
Matrix with good color rendering and wide viewing angles;
Filters that reduce the effects of harmful blue light;
10th generation processor, made by 10-nm process technology.
– Disadvantages:
Built-in graphics;
The laptop does not have a USB Type-C port.
Dell G3 3590 (G3558S2NDL-60B)
With the help of the Dell G3 3590 laptop (G3558S2NDL-60B) you will be able not only to solve various work tasks quickly and effectively, but also to have fun at leisure. The device is equipped with a 15.6-inch WVA screen with Full HD resolution (1920 × 1080), which provides a clear and high quality picture.
+ Advantages:
Stylish appearance;
High image and sound quality;
Hughly productiv  "iron";
Full-size backlit keyboard.
– Disadvantages:
Little video memory;
The laptop is heavy – 2.34 kg.
ASUS ROG Strix G731GT-H7147 (90NR0223-M04040)
The ASUS ROG Strix G731GT-H7147 laptop (90NR0223-M04040) will be appreciated by gamers. Got an IPS display with a diagonal of 17.3 inches. The screen refresh rate is stated at 120 Hz, which means that the picture looks as "alive".
The laptop is based on a 4-core Core i5-9300H processor. At high loads, the chip frequency increases from the base value of 2.4 GHz to 4.1 GHz. The GeForce GTX 1650 video card is installed, which allows you to enjoy the novelties of the film industry in high definition format and computer games on medium and high graphics settings. In addition, the laptop has a sophisticated cooling system and a balanced audio system that supports a wide dynamic range.
+ Advantages:
Spectacular design;
Powerful video card with 4 GB of dedicated GDDR5 video memory;
Spacious SSD drive;
There is a free slot for an additional RAM bar;
Wide set of interfaces.
– Disadvantages:
Modest by today's standards 8 GB of RAM;
The heavy weight of the laptop is 2.85 kg.
Acer Aspire 3 A315-42G (NX.HF8EU.012)
The Aspire 3 A315-42G notebook (NX.HF8EU.012) from Acer is positioned as a modern multimedia center. It features a stylish minimalist design, high performance and affordable price. Equipped with a 4-stream AMD Ryzen 3 3200U processor, four cores of which run at a clock speed of 2.6 GHz. At maximum load, the chip frequency dynamically increases to 3.5 GHz. The amount of RAM is 8 GB. Inside is a 256 GB solid state drive and an AMD Radeon 540X (2 GB) video card.
The diagonal of the TN + film display is 15.6 inches. There are USB 3.1 and USB 2.0 ports for connecting manipulators and flash drives. HDMI video output and LAN (RJ-45) Internet port are provided.
+ Advantages:
Housing made of impact-resistant plastic, pleasant to the touch;
Full HD display with anti-glare coating and blue light filters;
256 GB high-speed solid state drive;
Linux OS;
Free slot for additional RAM module.
– Disadvantages:
The possibilities of discrete graphics are not enough for modern computer games and professional graphics applications;
No card reader and USB Type-C.