Top 15 Best Places to See in Norway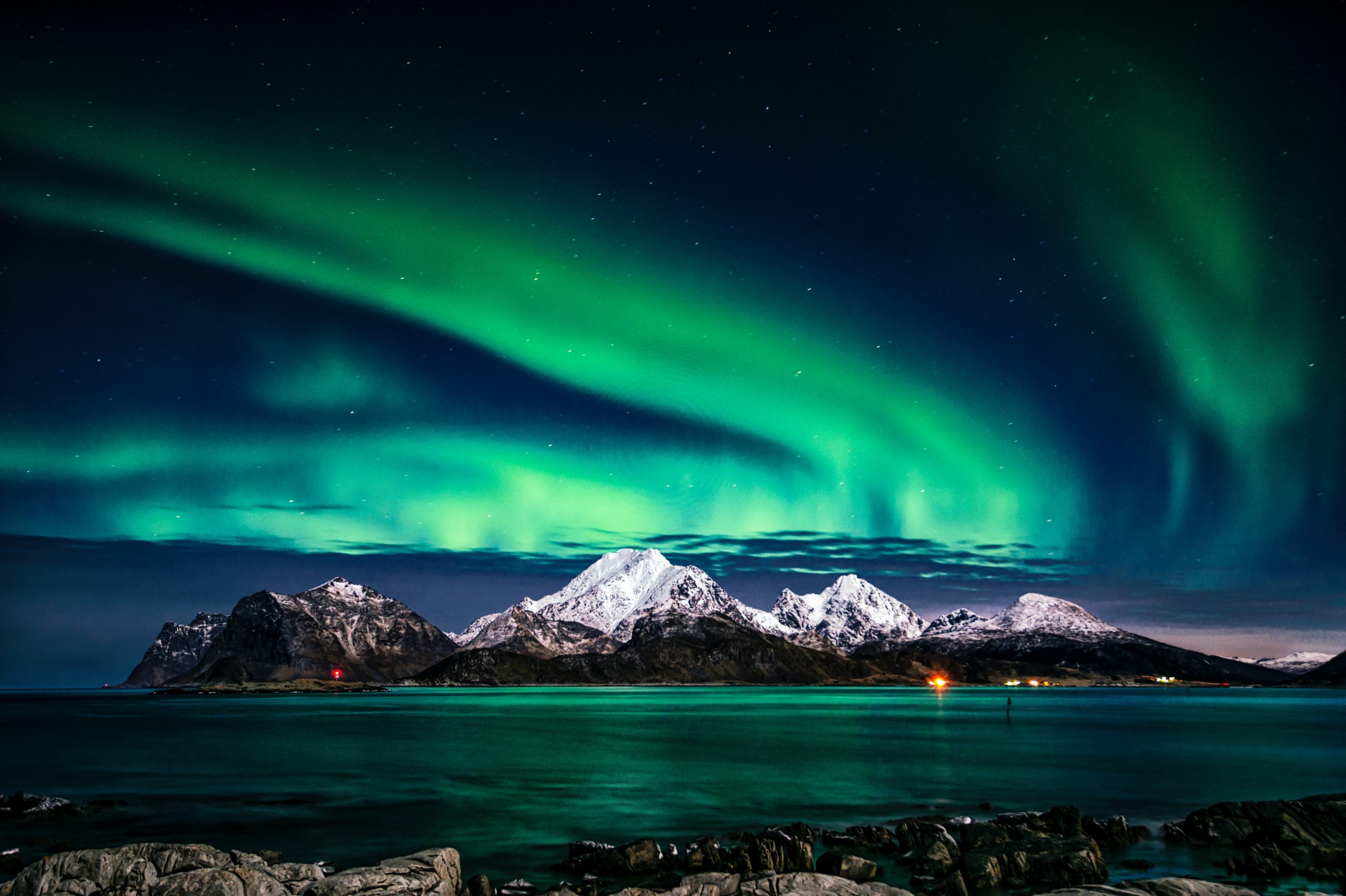 Norway, the Land of the Midnight Sun, is a country known to the world for its heavenly beautiful landscapes, mountains, and skies. Its natural wonders and incredible culture invite admirers of nature and travel enthusiasts from all over the world every year. Furthermore, its friendly and prosperous people also make it well-known among tourists. Whether you're a nature lover or a history explorer, you can plan your trip to Norway with our list of the best places to see in Norway. But before moving on to that list, you must know what time is best to visit Norway.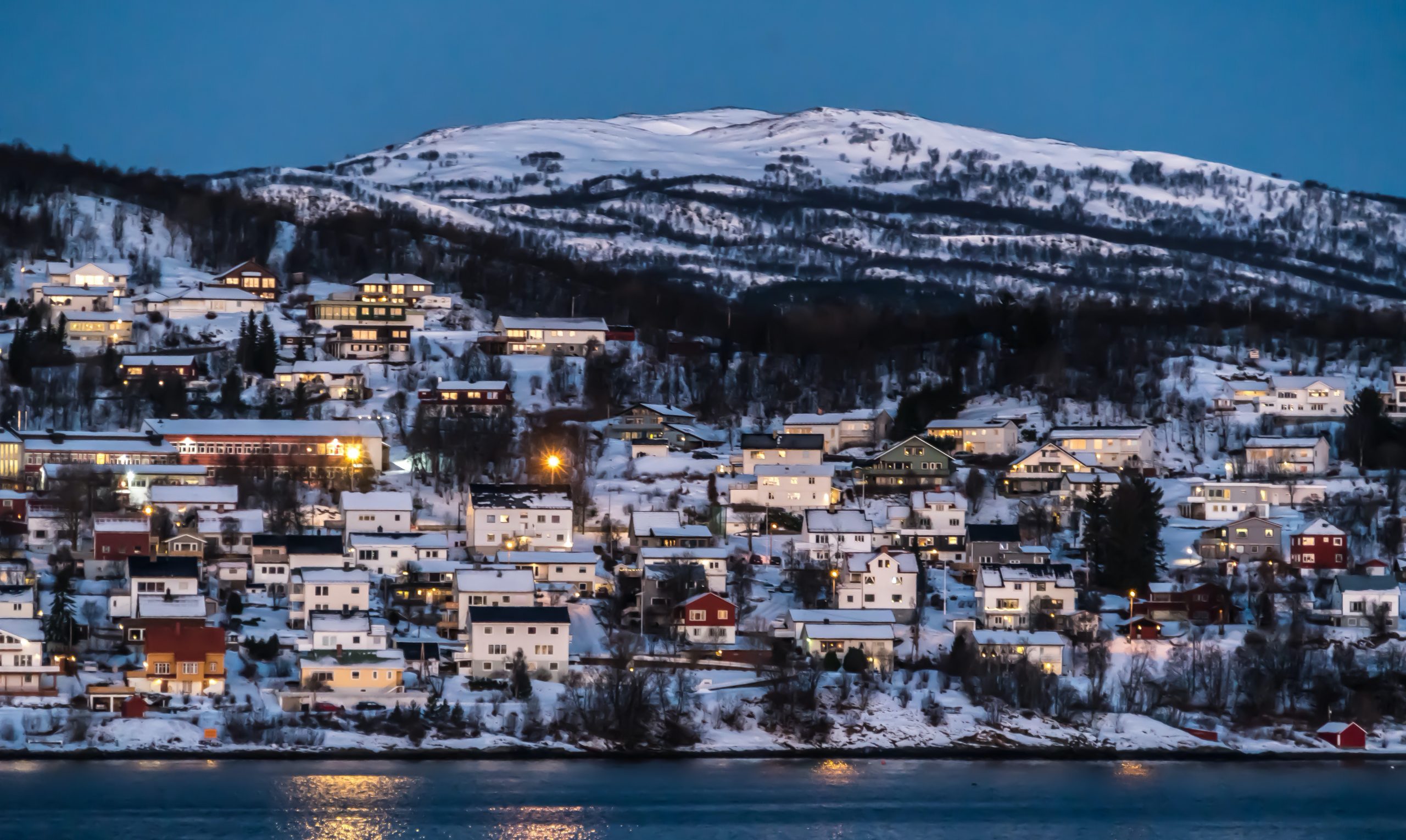 15 Best Places to See in Norway
Pulpit Rock (Preikestolen)
If you're looking for an adrenaline adventure to do in Norway, Pulpit Rock is the place for you. It's one of the most popular as well as incredible sights in Norway. Hanging more than 600m above the waters of stunning Lysefjord, it's a magnificently flat-topped cliff. As it's located near Stavanger, tourists have to take a grueling journey to reach up here. The journey is itself fun for adventure seekers because it involves bus rides, a ferry, and then a two-uphill hike.
Reaching Pulpit Rock sounds like a complete day trip in Norway. Because in this journey, you'll get a great history to explore in Stavanger, Norway's oil capital, as well. There's the Norwegian Canning Museum here in which you can explore the history of World War II. Moreover, the protected wooden houses of the 18th and 19th centuries here give you a glimpse of Norway's cultural heritage. Furthermore, the 12th century Stavanger Cathedral is another tourist attraction here.
It's one of the largest fjords in Norway, and it also branches off into several smaller fjords and inlets along the way. It's one of the best places to see in Norway mainly because the journey to Sognefjord offers tourists so much. Taking a boat cruise to the fjord is the way most tourists prefer to reach here. You'll find plenty of sightseeing tours and fjord cruises in Norway.
To reach the fjord, most tours depart from Bergen, which is one of the most iconic cities of Europe. So, make sure you explore this beautiful city as well, especially its colorful wooden buildings of Bryggen, which are home to many traditional restaurants and artisan boutiques now.
Moreover, tourists also love to explore narrow branches of Sognefjord, such as Naeroyfjord that's more than 1,700m above the water. Fjærland is another famous and stunning destination here where you can explore some interesting things at Norwegian Glacier Museum. An interesting fact about Fjærland is that it's home to Jostedalsbreen, which is Europe's biggest glacier.
If you want to enjoy a weekend full of beach activities with your family or friends, head to the Lofoten Islands. The Lofoten Islands are the best places to see in Norway mainly because of the plenty of things to do they offer and also because you can have a glimpse of the well-known northern lights here. Tourists and Norwegians alike visit these islands to see the wildlife, kayak, enjoy the beaches, hike, and explore traditional fishing villages as well.
Each town of the islands here offers its visitors a lot of fun things to do, especially Svolvaer, which is located on the southern coast of Austvågøy island and is also the largest town here. The Magic Ice Lofoten is a famous attraction here where you'll find ice sculptures that depict local life. Moreover, you can also explore some history and see the collections of World War II at the Lofoten War Memorial Museum. If you want to delight your heart by witnessing Arctic sea life, then the Lofoten Aquarium is also here. Furthermore, if you like fishing, there are the Lofoten Stockfish Museum and the Norwegian Fishing Village Museum at where you can learn about fishing.
It's another amazing place to see the northern lights. Tromsø is an important city in Norway and it was first settled as a fishing village in the 13th century. Now tourists come here to see the stunning northern lights, learn curious things at the Polar Museum here, and visit Tromsø Arctic-Alpine Botanic Garden. Besides that, tourists also love to witness the local life at pubs and clubs here.
If you're planning to reside in Oslo for your Norway vacation, there are plenty of attractions for your amusement. But, here we're talking about a weekend-getaway from Oslo to a suburb, Bygdoy Peninsula, located just 4 miles west of the city. 
Peace seekers and nature lovers can head to forests, parks, and beaches in Bygdoy Peninsula. Whereas, history explorers can dig deep into interesting Norway's history at many top-rated museums here. Explore the role of fishing and the significance of other maritime activities in Norwegian life at the Norwegian Maritime Museum here. Kon-Tiki Museum is another well-known museum here. Moreover, learn about Polar voyages at the Fram Museum which displays ships, Fram. Furthermore, there's also the Center for Studies of Holocaust and Religious Minorities in Norway, at which you can explore plenty of Norwegian history.
Being Norway's capital city as well as the center of art and culture, Oslo offers many best places to see in Norway. The art galleries and top-notch museums of Oslo take most of the credit for the city's popularity. Speaking of museums, the Viking Ship Museum is one of the most well-known tourist attractions here.
The museum features three Viking vessels of the 9th century, the largest of which is the 70-foot Oseberg Ship. The other two are the Gokstad Ship and the Tune Ship. Moreover, the museum also sheds a light on the significance of Norway's maritime life through many exhibits and films.
Besides the northern lights, there are other things to explore in Tromsø as well, especially for those who just love to know or learn anything about the Arctic region. Here's the newest museum Polaria, which sheds light on the phenomenon of northern lights (aurora borealis) through its exhibits. Moreover, the museum is also home to Arctic wildlife, as it contains an Artic aquarium. And, visitors can also learn about the effects of climate change on Arctic ecosystems.
Apart from that, the Polar Museum is another must-to-visit Arctic museum here. Besides exploring the long history of Norwegians as a fishing community, visitors get to gain knowledge about polar studies here. The exhibits here highlight the findings of scientific studies carried out to discover the world of the dark, cold, and deep Arctic sea.
Bryggen Hanseatic Wharf, Bergen
Bergen, the second-largest city in Norway, is always on the bucket list of travelers because of its scenic surroundings and several fun activities it offers. It's an impressive historical city and a cultural hub. People come here to take scenic city walks, hike at its mountains, enjoy water activities, and explore its art galleries and museums. 
Bryggen Hanseatic Wharf is one of the top Bergen attractions as well as one of the best places to see in Norway. Hanseatic merchants once dominated this dazzling and lively painted area, and it was Bergen's center of trade. Now, Bergen is home to many historical buildings that tourists come to visit to have a glimpse of how life was during the Middle Ages. Many colorful buildings are now home to amazing restaurants and boutiques, where people love to eat and shop. Moreover, the Bryggen Museum and the Hanseatic Museum are also top attractions for history explorers.
Overlooking the Oslofjord, the medieval Akershus Fortress sits on a promontory and is one of Oslo's top attractions. Tourists come here to admire this medieval castle and have picturesque views of its grounds. If you visit this place in summer, you can also avail guided tours. Moreover, many concerts and shows also take place on the grounds of this spectacular castle. And, there are also the Museum of the Norwegian Resistance and the Norwegian Armed Forces Museum on the castle grounds, making this stunning castle worth visiting.
 Vigeland Sculpture Park, Oslo
If you're looking for a place in Oslo worth spending a normal day of admiring art and strolling, the Vigeland Sculpture Park is the place for you. It's one of the tourist-recommended best places to see in Norway. There are 650 sculptures, formed out of granite, bronze, and wrought iron, in the park. Arranged in five themed groups, these sculptures are an impressive creation of Gustav Vigeland. The fountain group is the most famous among them because it depicts the human life cycle.
The park is also home to a vast rose garden and Norway's largest playground. Tourists and Norwegians alike come here to admire these sculptures and spend a day with family and friends.
The Geirangerfjord region north of Ålesund is a part of the stunning and eye-catching Fjord Norway Network. Due to its spectacular views and popularity among the tourist community, it's often at the top of the list of the UNESCO World Heritage Sites. Therefore, it's one of the best places to see in Norway, especially its scenic views from the summit of Dalsnibba. Because it's at the height of 1,495m. Thus, viewing the Geirangerfjord from up here is so stunning, and the beauty of the surrounding mountains also adds to the breathtaking views.
Though many tours and cruises can take you here, you'd enjoy it even more if you drive here by the winding Eagles' Road. The road offers picturesque and heart-delighting views, and also a little bit of adventure as it has 11 hairpin bends.
If you're planning a winter trip to Norway, it's a must-to-visit place for you, as there are numerous winter activities to enjoy. Sleigh rides, curling, skating, and ski trails are the winter fun activities here. 
Apart from that, Lillehammer is also one of the best places to see in Norway for those who like to travel in the summer. The Malhaugen Park is the top attraction in Lillehammer in the summers. It's mainly because the park is home to more than 100 historic buildings, and thus, it's an open-air museum featuring 18th-century workshops, farmhouses, and a stave church.
 Jotunheimen National Park
When it comes to having adrenaline adventures in Norway, there's just no place more perfect than the Jotunheimen National Park, whose name means "Home of the Giants". Jotunheimen is extraordinarily beautiful with its 275 summits over 2000m high and 60 glaciers. Tourists come here to take in the majestic views of lakes, rivers, glaciers, and waterfalls. People also come here to witness the wildlife, especially reindeer.
But, Jotunheimen is the top attraction for thrill-seekers because of its iconic trails of Hurrungane, Besseggen, and Galdhøpiggen. Though Galdhøpiggen is the highest mountain of the park (more than 2,438m), it takes four hours to climb. Once climbed, the stunning views over the fields of ice and rocky crags will steal your heart away.
Though it's more like a thing to do rather than a place to visit in Norway, it's worthy enough to add to the list of the best places to see in Norway. Because taking a rail route is a single yet the most incredible thing to do in Norway for taking Norway's spectacular countryside all in.
Norway's rail lines encounter more than 3,000 bridges and some 775 tunnels along their way, and they're stretched upon more than 3,218 kilometers. So, take any rail route in Norway and experience the jaw-dropping natural beauty of Norway. But, if to name some, you can take the well-known Flåm Railway route, as it's the world's steepest. Also, if you're going to stay in Oslo for most of your Norway vacation, you must be happy because the best stunning rail routes begin from here. And if to name, the Bergen Railway is one of Oslo's best rail routes.
The Atlantic Ocean Road doesn't only serve as an important connection for Norway's tiny islands. Rather it invites diving enthusiasts and sea lovers from all over the world, as it's one of Norway's 18 National Tourist Routes. It's popular for being one of the world's most incredible stretches of coastal highway. 
It's one of the best places to see in Norway. That's not only because of its scenic views or diving activity but also because of the popular Trolls' Church Cave here, Moreover, there are also quaint wooden churches to see and little fishing villages to explore nearby it. Owing to the road's popularity among tourists, many resorts and restaurants are taking up the place near it.
Top-rated Hotels to Stay in Norway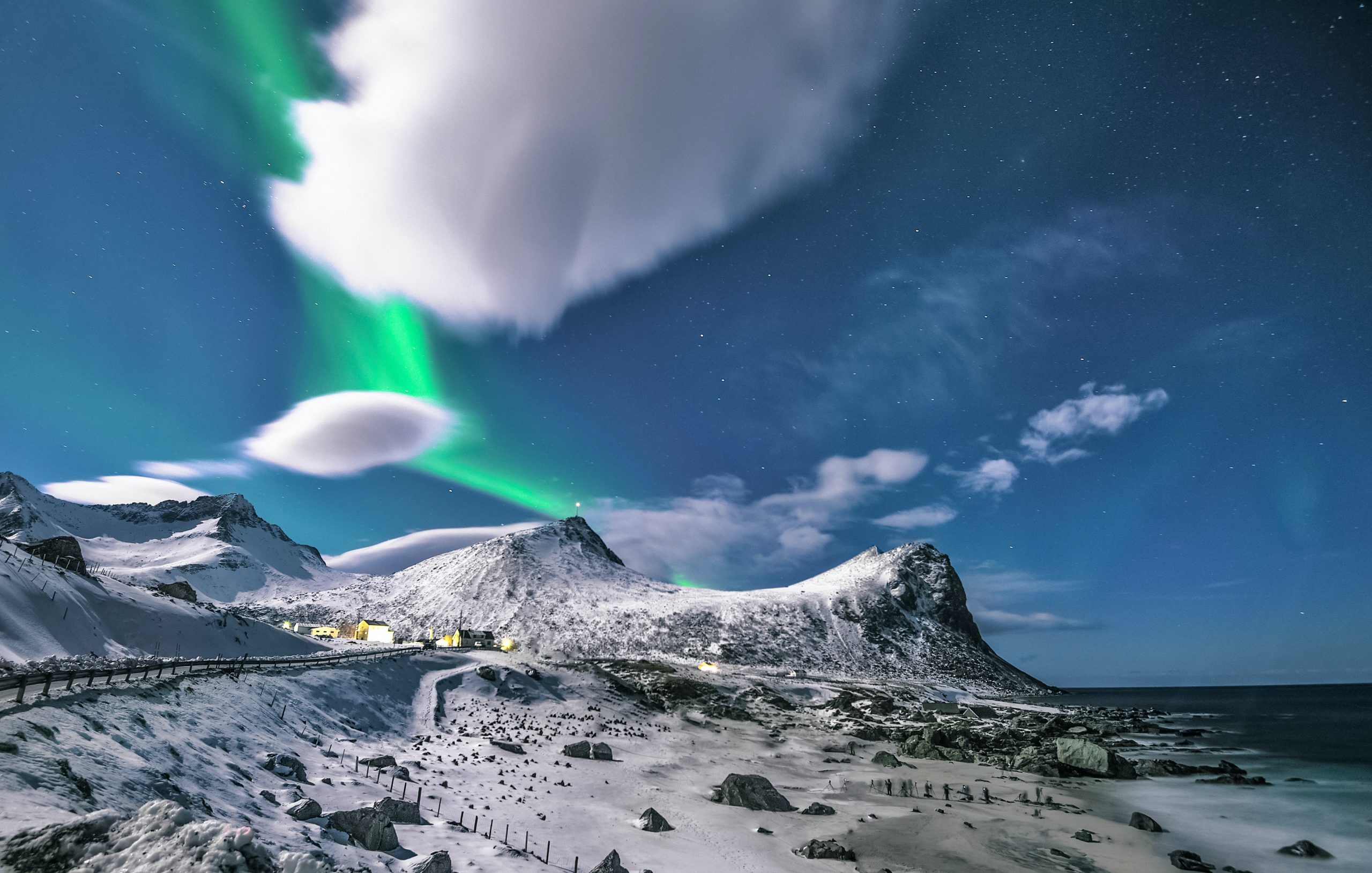 Knowing only about the best places to see in Norway isn't enough for planning a complete Norway vacation. So, we present you the following list of top-rated hotels to stay in Norway to make your Norway travel more fun.
NorefjellHytta restaurant and cabins
If you want to stay at a comfortable and quiet place in Norway and wake up to take in the incredible views of Krøderen Lake, you should opt for NorefjellHytta restaurant and cabins. As the name suggests, it's a small hotel with three cozy ski-in or ski-out cabin suites. Each of the suites has its sauna and fireplace. Tourists have easy access to various activities from here, such as skiing, hiking, taking railway routes, and exploring museums, especially the fairy tale museum Villa Fridheim.
Located high up on the hillside, on the island of Tysnes, it's simply a perfect hotel to stay in Norway. There are 21 rooms and suites, each decorated traditionally. Their saunas as well in each of the suites. Moreover, the hotel's restaurant serves traditional food. And, as the hotel is located about 47km outside Bergen, the hotel also offers you easy access to many top-rated tourist attractions in Norway.
If you visit this hotel, you might say it's itself one of the best places to see in Norway, let alone staying in it. Many tourists (mostly couples) opt for this hotel as a weekend get-away to have once-in-a-lifetime Arctic experiences and view the stunning northern lights. Moreover, located in northernmost Norway, this ice hotel is popular for its world-class couple suites, ice bar, and snow restaurant. 
Opened in 1690 and located in the heart of the Sognefjord, it's the oldest hotel in Norway. The hotel is itself one of the romantic destinations in Norway due to its sparkling natural surroundings. Moreover, tourists mainly opt for this hotel as it gives access to the picturesque as well as the adventurous Sognefjord. 
Located in the town of Moss and standing overlooking the Oslofjord, Refsnes Gods Hotel is just a short drive away from Oslo. Besides its iconic location, the hotel is itself so amazingly beautiful. All of its 61 rooms are decorated with unique pieces of art as if they were smart art galleries in themselves. People choose to stay in this hotel because of its artistic rooms, great restaurant, and above all the easy access it offers to iconic attractions in Oslo.
It's one of the best hotels to stay in Norway mainly because of its unique location close to the Lofoten Islands, top-notch facilities, and activities for people of all ages. There are 30 cabins in the hotel, each of them containing two double bedrooms and vast enough to accommodate a family or a group of friends. There's a spot of yoga here, and adults love to start their day by practicing yoga here and then taking a relaxing sauna. Whereas, the hiking enthusiasts head straight to hike in the nearby mountains with scenic views. Moreover, kids enjoy their kids' menu at the hotel's restaurant and love to play at the playground here.
It's another amazing place to stay close to the stunning Lofoten Islands. Standing over the pools of water, there are 18 cozy cabins to choose from. Many of these rental cabins offer incredible views over the Reinefjord. There's also a 19th-century restaurant here that offers traditional food as well as delicious seafood.
This 17th-century-old hotel is located in the heart of Røros, a small copper mining town in Norway. Tourists who come on a long Norway vacation, opt for exploring this historic yet charming little town in Norway. And reside at Erzscheidergården hotel here. There are just 24 rooms in this cozy hotel. Each of them contains remarkable vintage and antique furniture. Though the hotel's restaurant offers you homemade food. You can eat at any of the town's cafés as Røros is famous for its café culture.
Best time to visit Norway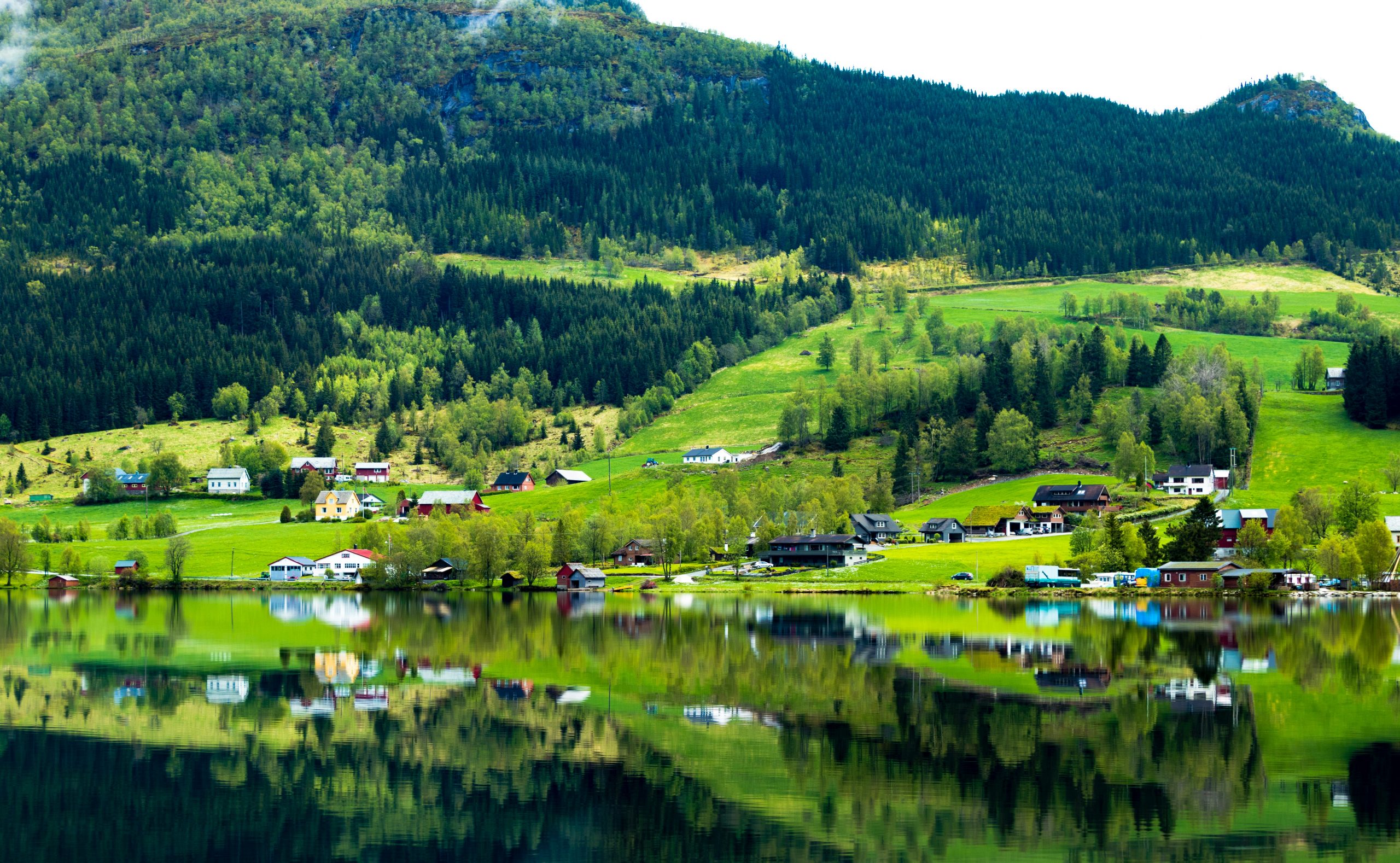 Mid-June to mid-August: High Season
It's the season when Norway is bustling with crowds of tourists, so prices can be high. But, it's the best time to visit Norway if you're more into outdoor activities and hiking. These are the hottest months in Norway. But as the weather in Norway can change anytime, you better prepare yourself for rain and pack accordingly.
May to mid-June & mid-August to September: Shoulder Season
It's the time when the weather is moderate in Norway, making it the perfect time to visit Norway's fjords. It's not that you'd not find crowds in Norway. There'll still be crowds (because many people like to travel in moderate weather), but not as much as there are in the high season. During this season, accommodation prices go down on weekends. Moreover, many festivals are also held in Norway during this period and people prefer to book accommodation in advance for them.
October to April: Low Season
During these months, the weather can be awfully cold anytime. But, it's the best time for budget travelers as they can find many accommodation deals. Moreover, you need to know that you'll have short hours of daylight. And you'd probably find many attractions closed during this season. But, nature lovers still travel to Norway in this season as it's the best time to see Northern Lights.